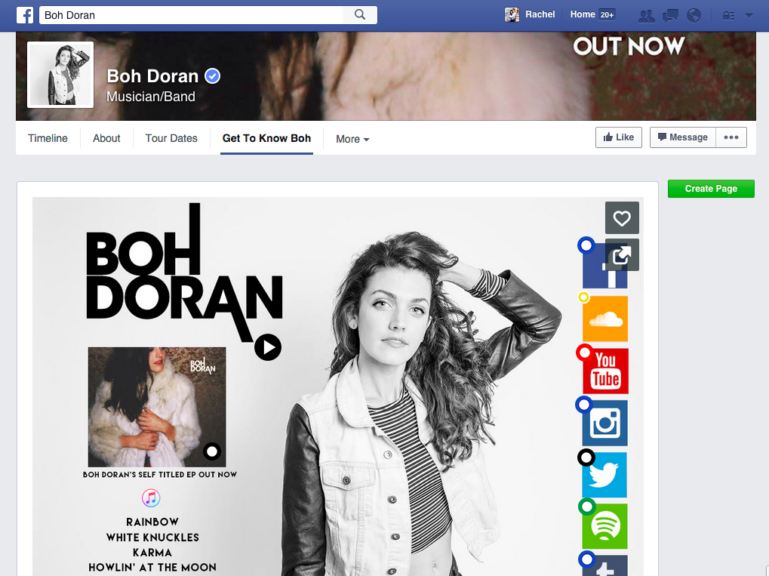 Using ThingLink and Facebook Apps to Promote Your Music
---
Just about every artist out there uses Facebook in some capacity to spread their music and their brand. While we all want our fans to connect with us on social media, it can be downright challenging making a Facebook page that stands out from every other artist or band. Adding a ThingLink tab to your Facebook page can be just the boost you need to separate your page from the rest of the pack.
While timeline posts can be both attention grabbing and engaging, they are quickly replaced by newer, fresher content on your followers' timelines. With a ThingLink tab on your Facebook page, your content is always easily available!
A Great Use Case: Boh Doran artist page
Check out this excellent use of ThingLink on Facebook by Boh Doran, an American singer/songwriter:
With incredible ease, Boh's ThingLink tab lets her fans watch videos, buy music, and connect with her on all social media platforms. All they have to do is hover over the tags and they can engage and keep in touch with her across the web. Instead of posting individual links to her Instagram or SoundCloud on the timeline, Boh has them readily available all together within the ThingLink tab.
Try it for yourself by interacting with the live version below:
---
How-to Create Your Own ThingLink Tab on Facebook
While the ThingLink tab is a high impact, seamless tool, it is also super easy to create and add to your page.
Step 1: Create the Image
First, create the image that you wish to act as the tab for you page. Do this just like you would with a normal image on ThingLink.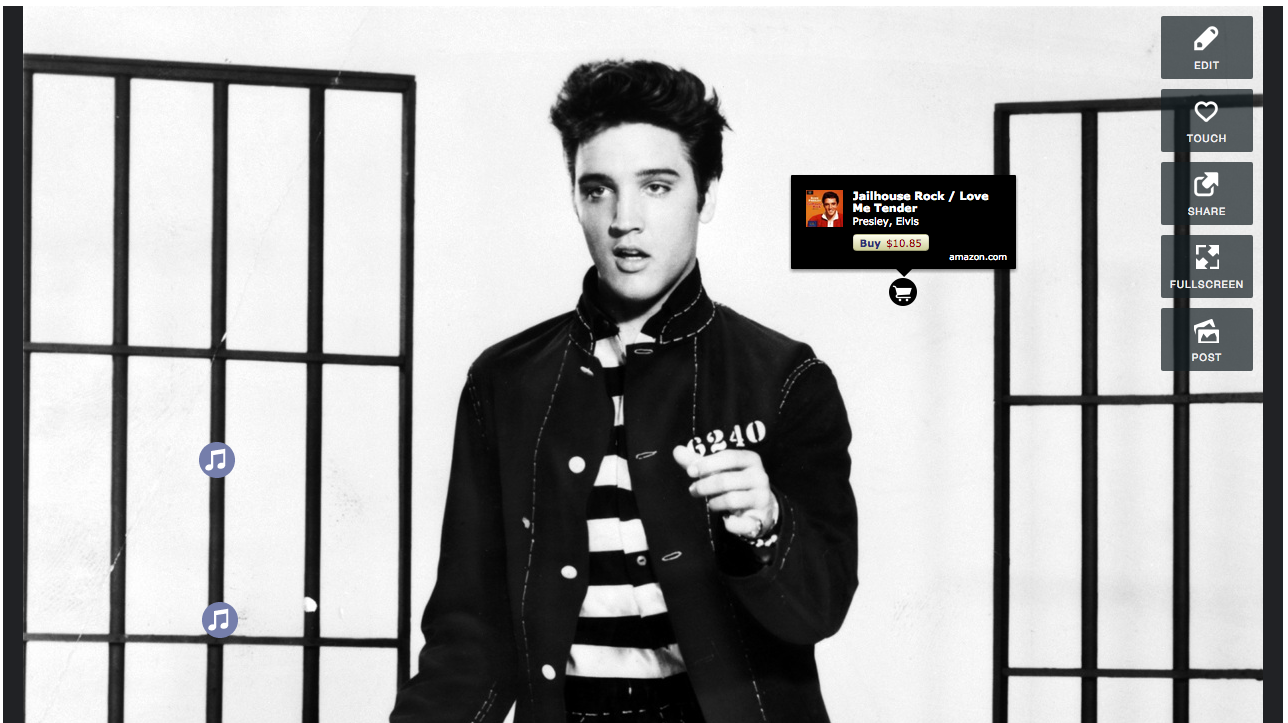 Step 2: Share your Image
When your image is ready, click the share button and select the second (grey) Facebook icon.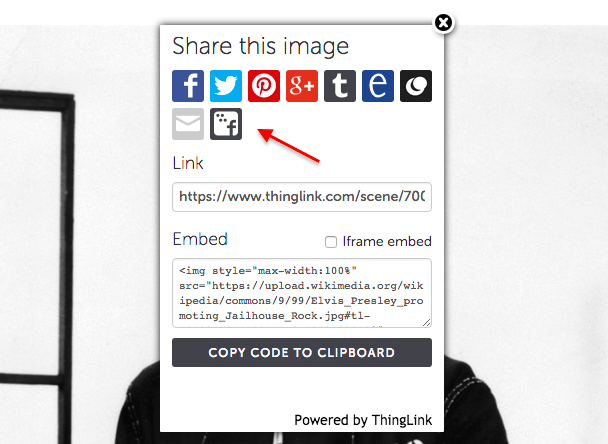 Step 3: Follow the Facebook Prompts
A popup will appear that guides you through adding your image to your page. You'll log in to Facebook, select a page that you manage, name the Facebook tab, and then publish! No coding or programming is necessary.
Step 4: Your Tab is Live!
Head to your Facebook page to check it out.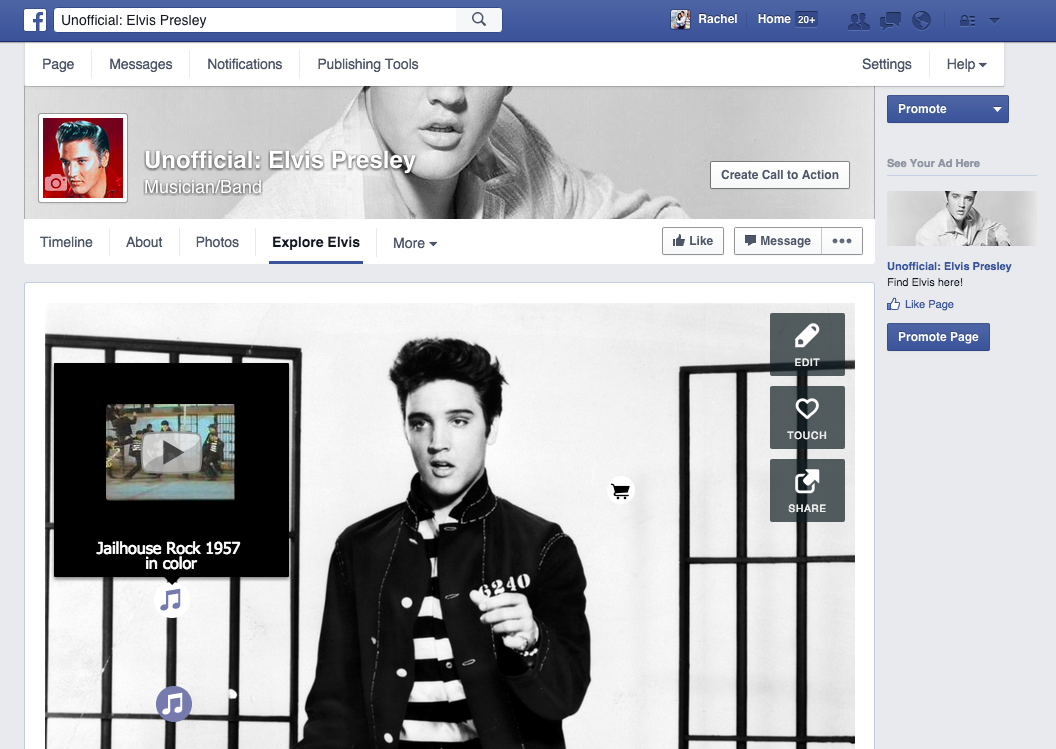 ---
That's all there is to it! If you can create a basic ThingLink image then you can create an engaging one-stop-shop for your fans to keep in touch on Facebook. If you haven't used ThingLink yet and are interested in implementing it for your work, click below to request a free demo with us and we'll get you started! 
{{cta('bb2f294e-4189-49cf-b4c3-b531b06a73ba','justifycenter')}}
---