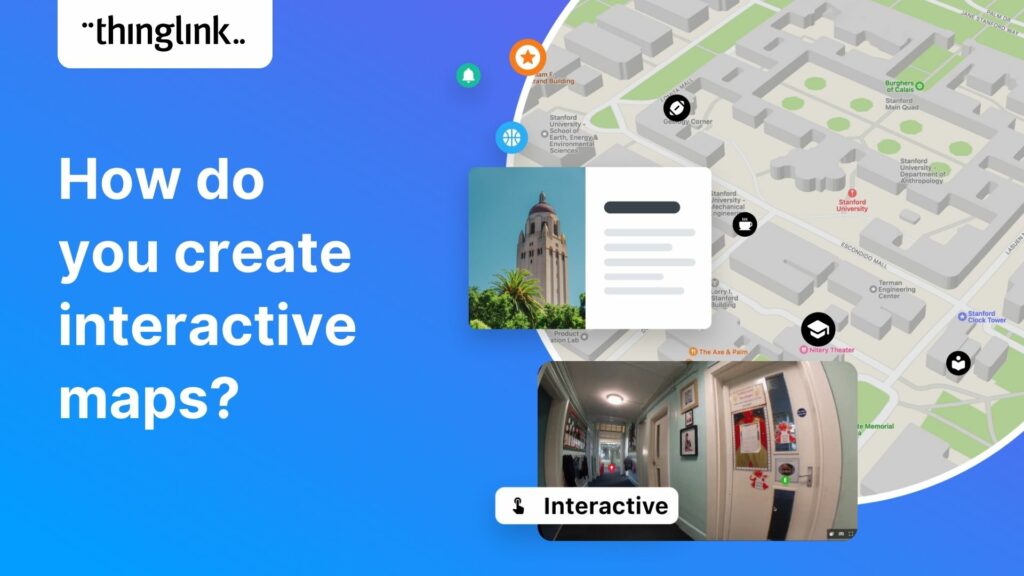 How do you Create Interactive Maps?
"There are those who follow maps, and those who make them."
Alberto Villoldo
How to create interactive maps
You don't need to invest in an expensive map tool to create a super useful and engaging interactive map. Until recently, if you wanted to create your own smart interactive map you needed coding experience and GIS (Geographic Information System) software. Today, anyone who wants to create an engaging interactive map now has access to a range of free and simple to use tools for making any map interactive.
What is the benefit of an interactive map?
In short, making your maps, timelines and infographics interactive helps your audience with data visualization.
Whilst maps can provide context to distance or place, they can also help to visualize and connect concepts. Interactive maps can help formulate ideas whilst engaging audiences with imagery, bespoke icons and themes. Making a map interactive means it can provide an overview which links to further research, locations, information or data sets.
Meet a product expert
If you'd like to learn more about what ThingLink can offer to your organisation, you can schedule an online meeting with one of our product experts below.
Interactive custom maps
If you want to make your own custom interactive map, there are free and easy to use tools to help you. One of our favourites is Canva. It contains thousands of easy to adapt templates which you could use as background to your own map. Tip: Their basic plan is free but take a look at their pricing for Canva Pro which gives you access to their gigantic image library and even more great features.
You can use Canva to put your own map into the style and colours that align with your own branding or web design
Embedding information into your interactive map
The simplicity of the ThingLink editor means anyone can use it as an interactive map creator tool! You can embed a huge range of content into the tags in your map – from text and images to video, Google sheets or forms, quizzes, games and inline links. You can even embed a Google map within your map!
Once you become an interactive map maker, you can share your map!
There are a number of ways you can share your interactive ThingLink maps. Use the generated embed code to insert your map into your website, LMS, wordpress blog or similar. You can alternatively generate a link to share to social media and your favourite mobile apps, or use the handy QR code generator. Wherever your ThingLink is shared or embedded, it will update in real-time. So if for example you need to update a place name, wanted to change an image, or add or change data points embedded in your map, you can be confident that your content would be instantly updated, everywhere.
Where can I get further ideas for my maps?
For more inspiration, make sure you're following us on social media. In particular, please do join our Facebook Education Group and our LinkedIn Community.
Start a ThingLink free trial
To start creating your own interactive content today, sign up for a free ThingLink trial today!