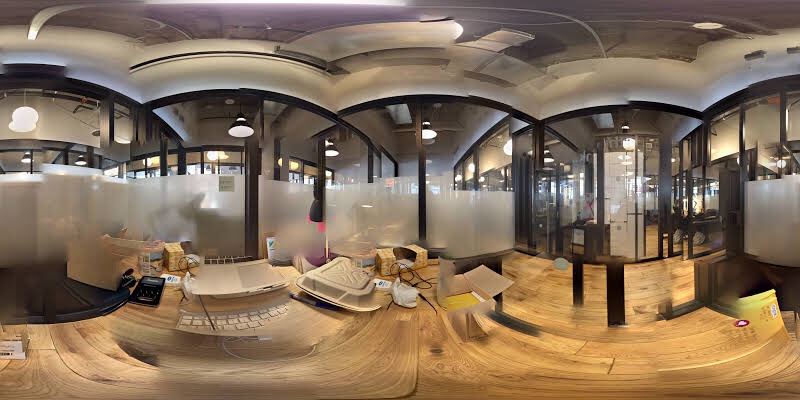 Various Methods to Create Your Own 360° Content
It was only 20 years ago that the first digital cameras hit the market. We paid hundreds to take low resolution pictures with hardware that could only store a few photos at a time. While digital photography has improved vastly, it generally still does the same thing, capturing a limited view of what's in front of us. But now in 2016, things are finally changing with the introduction of 360° images. The ability to create spherical images, where the finished product shows every direction, is not only possible but it's becoming increasingly accessible. Today, we're talking about different cameras you can use to create your own 360 material.
---
#1  Free apps for creating 360° images
From Google is Photo Sphere. Available through the Street View app for Android or iOS, this free app allows you take a series of pictures as you move your phone to capture an entire 360° field. The images are then stitched together to create a single bubble image. The app is very easy to use and allows you to add your images to place they represent on Google maps, or download and share them privately. Because of the integration with Google maps you can also view the images from others around the world. While this may be an accessible option, it definitely will not create professional looking content. When I tried in a small space (my office) I got the first image you see here. While it did look better in an outdoor open space, you still see misalignment and smudging.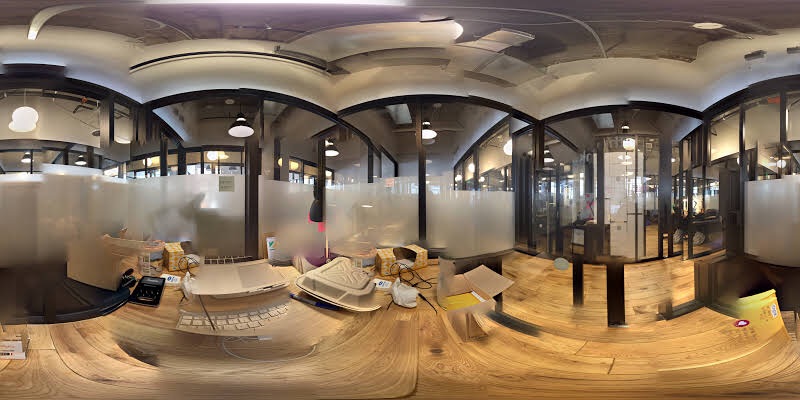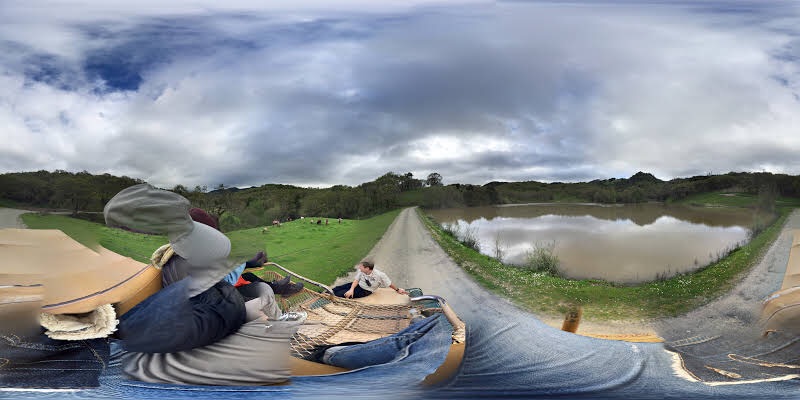 Another option is Bubbli. Only available for iOS this free app does essentially the same thing as the previous app, but the photo taking method differs slightly. Instead of moving your camera a bit at a time, taking pictures, with Bubbli you move your camera in a sweeping fashion while Bubbli takes continuous images. Perhaps this is why I found that Bubbli created a smoother overall product. The downside of Bubbli is that the bubbles you create can only be viewed online. They cannot be downloaded as an image file to be edited and used elsewhere. See a few bubbli images I captured below.
#2 Freedom360 GoPro Mount
The Freedom 360 is a new piece of hardware, but it isn't a dedicated 360 camera. This mount allows you to connect 6 GoPros to get full 360° coverage with no blind spots. This mount would be a great addition if you already create with GoPros as you do not need any new tech. The downside is that your images or film are not automatically stitched together for you. You do need separate software that you can get from 360Freedom as well. Below is a 360° video experience created with this set up by KonceptVR and Absolut.
#3 Dedicated 360° cameras
On the more accessible end we have the immensely popular Ricoh Theta and the newer Ricoh Theta S. These small cameras fit in the palm of your hand and capture VR ready content with the click of a button. Major benefits include 1.5 hours of recording time, and included accompanying app and software that let you capture remotely, edit, and live stream. At $349.95 it is also pretty affordable for businesses and freelancers. Check out a compliation of images and video captured with the Ricoh Theta S below: 
Lastly we have the Bublcam. It is a spherical camera with multiple lenses that allow you capture the entire spherical range with no blindspots. The camera can be controlled either from the hardware or remotely from the associated app. One great thing about the bubl camera is that you can add addtional storage through microsd card to increase the space for images and video. At $799, this is definitely an investment, but it creates stunning images perfect for professional use. 
---
Soon you will be able to annotate images from these cameras (all except for Bubbli) with ThingLink's new VR editor! Instead of just the 360° experience viewers will be able to explore the images and videos in both mobile and VR mode, and open tags that give more information on details in the capture.  More than simply the original visual, readers can unlock text, images, and more. 
Check out ThingLink 360° & beta sign up here:
{{cta('8a34e351-7fda-40ff-8e4c-59aac78200d9')}}