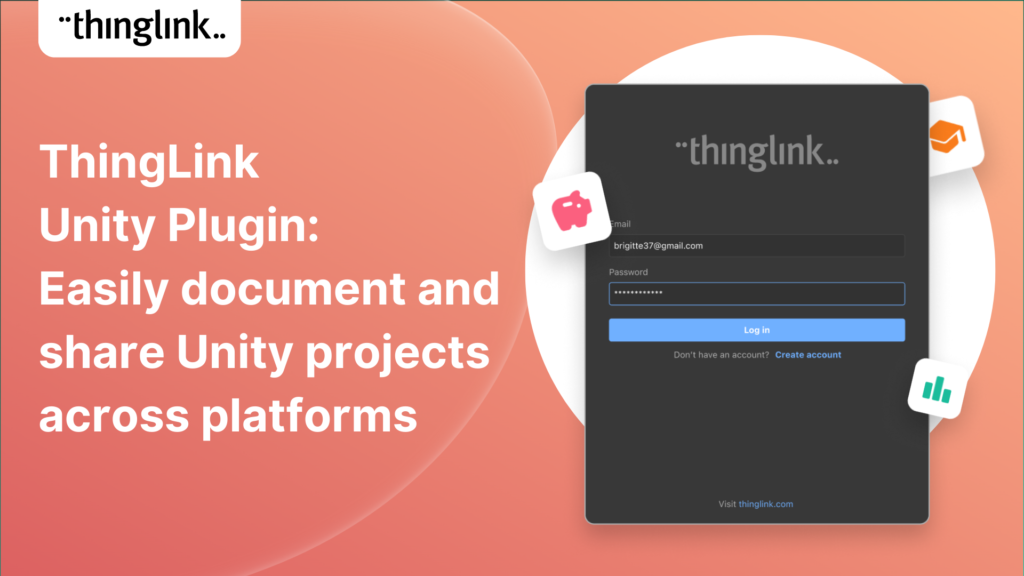 ThingLink Launches a Unity Plugin for Easily Documenting and Sharing 3D Virtual Environments
The ThingLink Unity Plugin makes it easy for developers to annotate and share their Unity projects on any platform or device with just a couple of clicks. 
Thousands of companies and schools are investing in building virtual replicas of physical environments, products, company facilities, even cities. 3D virtual models are used in planning and monitoring processes and infrastructure as well as training students and employees. 
Meet a product expert
If you'd like to learn more about what ThingLink can offer to your company, you can schedule an online meeting with one of our product experts below.
Real-time 3D environments and digital twins can accurately simulate reality with live streaming data connection. During development and design review however, large virtual models are slow to share. With many iterations, a developer may end up spending tens of hours just compressing and sharing files.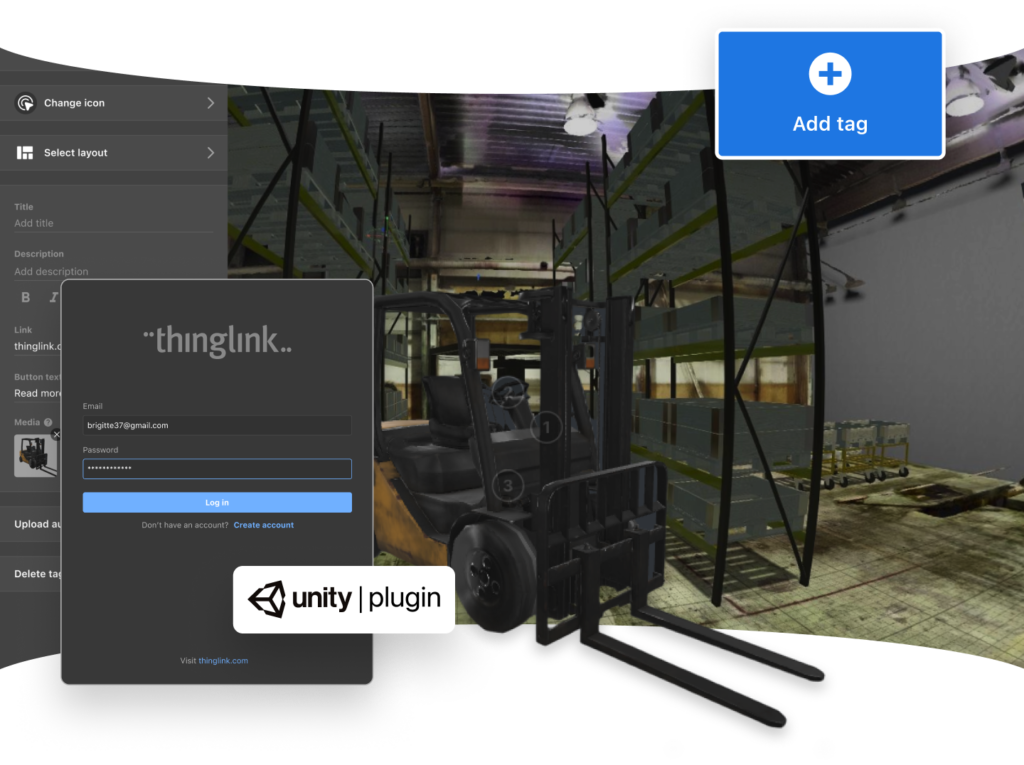 New use cases for virtual models and 3D environments
Some time ago we teamed up with our friends at 3D Talo and developed a Unity plugin for easily documenting and sharing Unity-based environments. The request came directly from our customers who wanted to include 360 degree snapshots of Unity projects to interactive virtual tours and learning scenarios.
Three stand-out use cases:
Documentation of Unity-based projects
Employee/student onboarding and orientation
Customer training and maintenance manuals
1. Documentation of Unity-based projects
Developers of Unity environments often need to document and share updates of their work on a weekly or even daily basis. The ThingLink Unity plugin is a great tool for this purpose. With one click, 360 degree snapshots of the project are automatically saved in ThingLink, where you can add additional information, comments, questions, and share them with colleagues or customers.
2. Employee/student onboarding and orientation
A 3D simulation helps learners in various fields acquire new operational skills. For example, with a forklift simulator a trainee can practice operating the forklift, and learn how to recognize dangerous situations in the warehouse. The ThingLink Unity plugin expands use cases for one simulation to other types of training situations, such as familiarizing oneself with the technical environment, associated equipment and learning the operating principles.
360 degree snapshots taken from the Unity environment can be augmented with close-ups of the devices, text and instructional videos. The quality of the training can be ensured by collecting feedback from the employee at different stages of the virtual orientation, and by including questions to test knowledge from different areas.
3. Customer training and maintenance manuals
Several companies in the manufacturing industry train customers at their own facilities. This is often logistically challenging and expensive. With the ThingLink Unity plugin, companies can easily incorporate scenes of the Unity-based environment into customer training material. For example, maintenance manuals can include interactive visuals that operators can access both online and offline.
Easy collaboration and sharing with non-developers
Whether it is about sharing an update with customers or colleagues in a design review or building a virtual safety training of a work environment, the ThingLink Unity plugin makes collaboration easier and faster. It saves 360 scenes from a Unity environment to ThingLink with one click, and in a shared file on ThingLink, anyone can add comments or questions to these scenes. ThingLink Unity plugin makes Unity environments accessible and shareable to non-developers.
Read more about the ThingLink Unity plugin and download it for free.
What else is new on ThingLink?
Try ThingLink for free
To see how easy it it to start creating your own interactive content with ThingLink, start a free trial today!