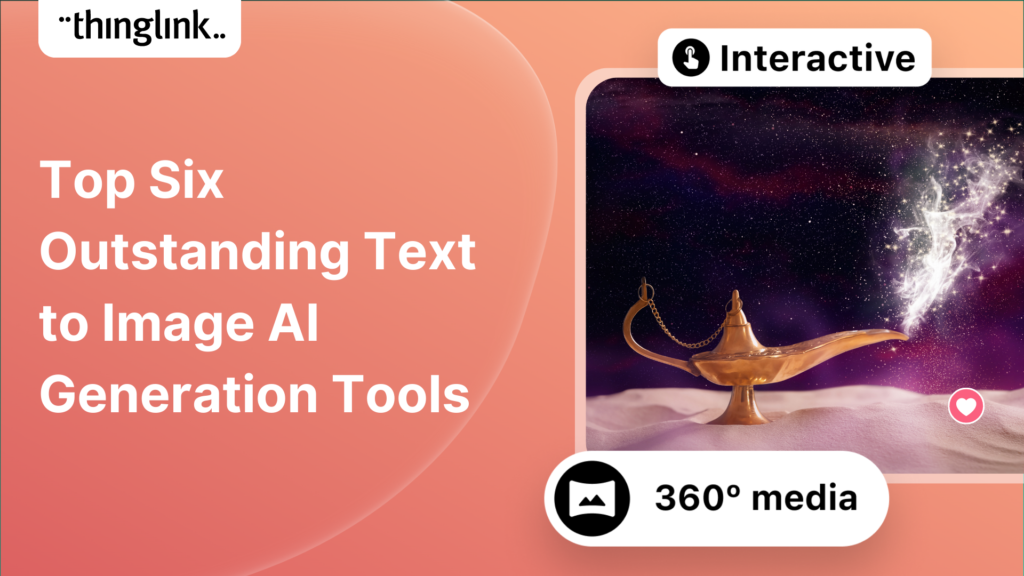 Top Six Outstanding Text to Image AI Generation Tools
Artificial Intelligence (AI) tools are rapidly evolving and one of the most fascinating and incredibly useful applications is image generation, particularly text-to-image.
If you're looking for the best AI image generators then you've found the right place. In this post, we've handpicked and road tested the top (we think!) awesome AI image generator tools that are making waves across our communities. These tools leverage complex algorithms and machine learning to generate images from prompts / descriptions, in a variety of art styles, in 2D and even 360.
ThingLink Webinar AI in Immersive Learning!
You are invited! 17th May 2023 Hear from AI experts and ThingLink creators using these very tools! Can't join? Sign up anyway and we'll send you the action replay!
360 AI Image Generator
1 Skybox Blockade
Skybox Blockade Labs is a, text-to-image AI tool designed to generate complex 360 environments. Ideal for ThingLink creators, game developers and animation studios, this tool can convert your vision into detailed 3D landscapes, complete with realistic textures and lighting. Choose from different styles ranging from realistic to futuristic. If we were to score tools on ease of use, and pricing, then this image creator would come top!
AI-generated image! Text Prompt – 'realistic groceries in a super market' with image style 'realistic'.
The beauty of Skybox Blockade lies in its ability to drastically reduce the time and resources required to create 360 environments. Its intelligent AI algorithms understand the spatial relationships between different elements, providing users with a quick and efficient way to create intricate 360 scenes. It's free without signup, great for schools, and gives you plenty of chances to play with text prompts. Create a new image every time or suggest to 'remix'.
2D AI Image Generators
2 Adobe Firefly (Sign up for Beta Access)
Adobe Firefly is an AI-powered tool that helps designers create stunning visuals in a matter of minutes. It uses machine learning algorithms to understand design preferences and generate personalized content. Whether you're looking to create logos, social media graphics, or marketing materials, Firefly can help streamline the process.
What makes Firefly stand out is its ability to learn from user input. It continually improves its design suggestions based on user feedback, making it an incredibly powerful and adaptive tool. It's perfect for both professionals seeking to expedite their workflow and beginners looking to create high-quality designs with ease.
Firefly Example – Text to Image provided by Daren White Text Prompts People shopping in a shopping mall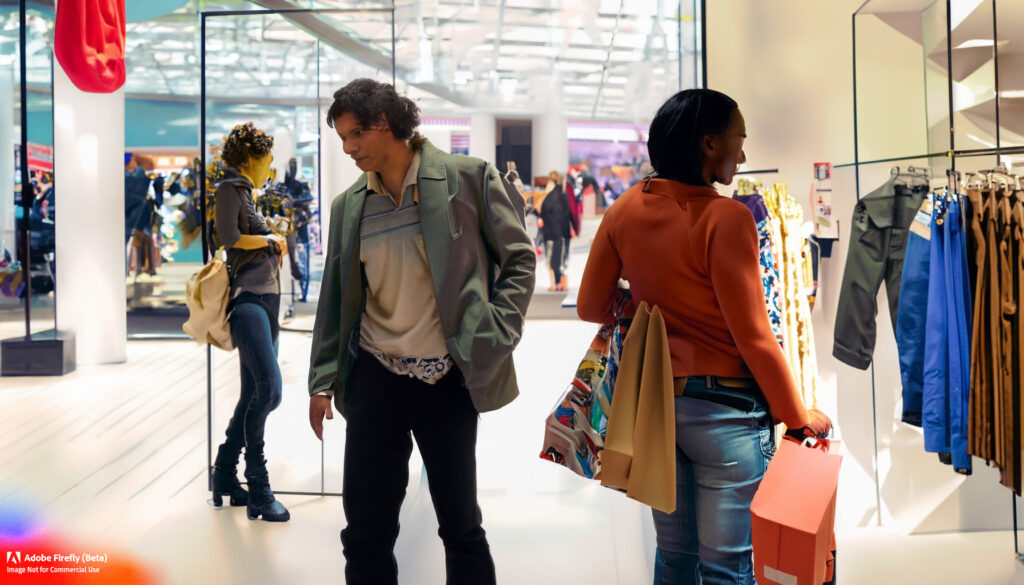 3 Canva
(Free for Educators)
Magic Design (Beta) by ThingLink favourite and partner Canva, while not solely an AI tool, has incorporated AI technology to enhance its suite of high quality images, templates and design tools, making it a versatile choice for a variety of tasks. Canva's AI functionalities include a background remover, photo editing, a smart resize feature, and even an AI logo generator.
Example of Magic Design (Beta) after choosing presentation in templates
Text Prompts a shopping mall with people shopping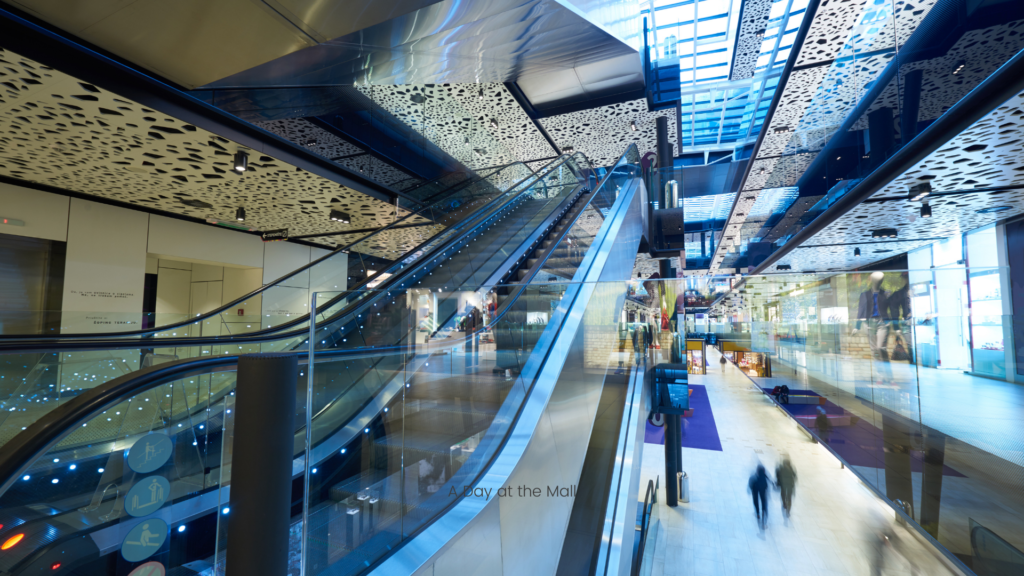 Canva's AI seamlessly complements its vast library of templates, fonts, and images, making it easier than ever to create stunning designs. The platform's user-friendly interface and collaborative features further amplify its appeal, making it a go-to choice for many ThingLink creators, educators and organizations.
4 MidJourney
(Join via Discord)
Midjourney is text-to-image generator it is also an AI art generator. It's fun to use and has a community feel as you join rooms and enter your text prompt, the bot returns with 4 images for you can then suggest to improve.
It's a little trickier to use being a bot in a community, but it has a lot of promise to be up there with the best! The free trial might be busy and you'll be prompted to sign up for a subscription.
5 DALL-E2
(By OpenAI)
DALL-E2, a product of OpenAI, is an AI tool that generates unique images from text descriptions. By combining the language understanding capabilities of GPT-3 with the image-generating power of GANs (Generative Adversarial Networks), DALL-E2 can visualize virtually any concept described in text.
DALL-E2 is not a free product, you are required to buy credits.
Prompt a scene of a shopping mall with various shops and people shopping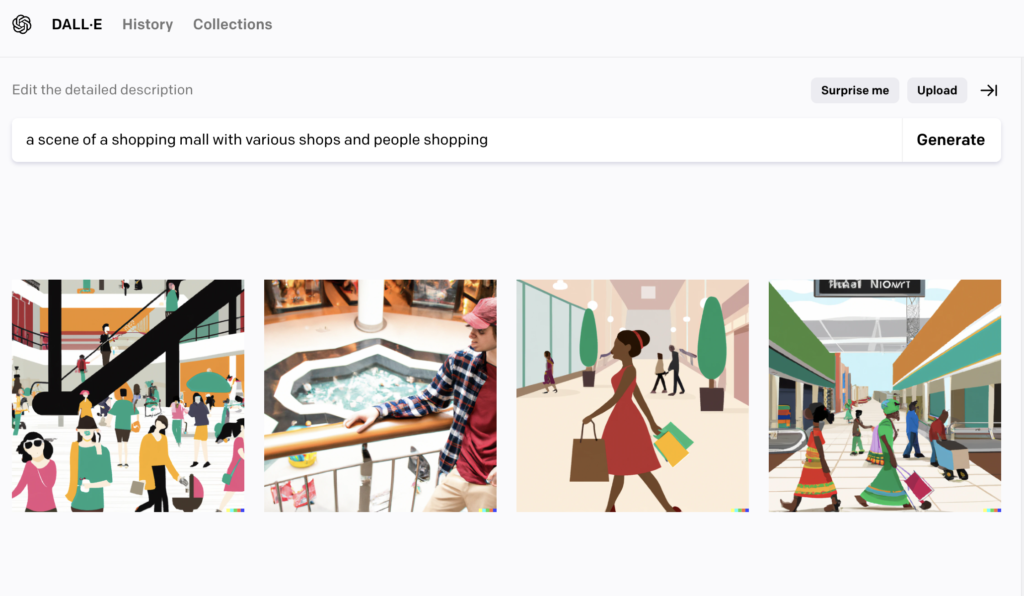 Whilst the results are more artful than realistic, the ability of DALL-E2 to create original images based on specific text prompts opens up a world of possibilities for learners, educators, artists, designers, and content creators. This tool has the potential to significantly impact the creative process, providing a new way to translate ideas into
6 Wombo Dream
Wombo Dream is an AI-based tool that transforms simple sketches or images into mesmerizing works of art. Drawing inspiration from the styles of famous painters and various artistic movements, Wombo Dream can turn any input into a one-of-a-kind masterpiece. Free but has ads on the text to image creation page.
Text Prompts A supermarket with groceries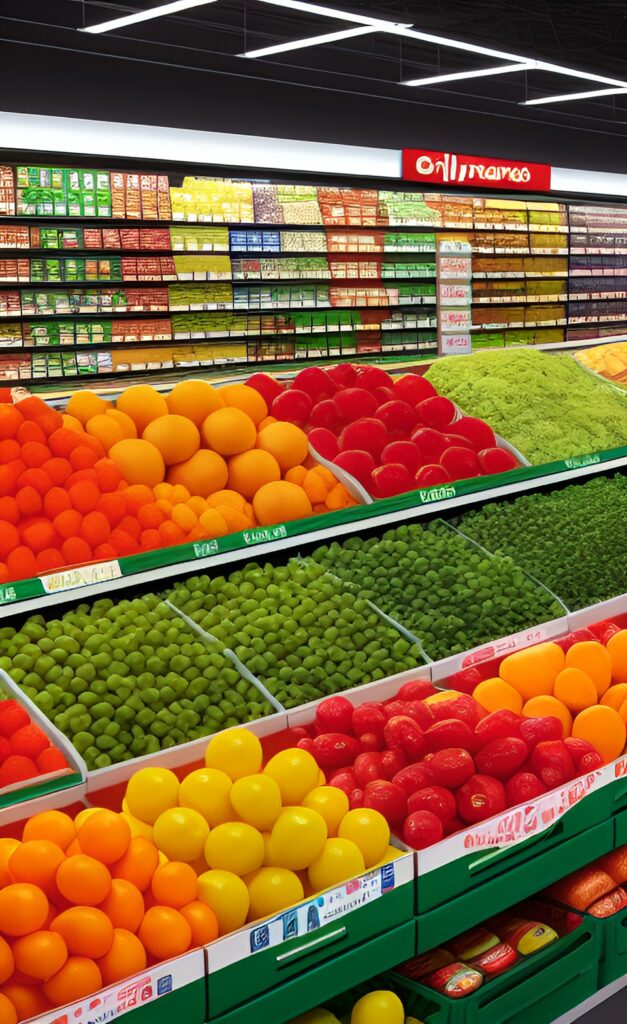 Best of the rest! Tools for AI Generated Art
Nightcafe a digital art tool / AI art generator which looks very promising.
Craiyon a digital art tool which is free but has ads. Craiyon also has options for AI anime art styles , pictures and photo quality images.
StarryAI AI art generator requires credits and login, but can generate art and photos style images.
ChatGPT is great at coming up with prompts if you need a little inspiration
Summing Up
Each of the Artificial Intelligence image generator tools highlighted here offers unique capabilities and opens up new avenues to imagine your images or base media for ThingLink.
These tools are the perfect solution for educators or creators looking for original images with the worry of copyright or creative commons licences.
In using your images either 2D or 360 as a base media for interactive images, virtual tours, escape rooms or creative interactive guides, you can elevate the experience for your audience.
As the tools continue to evolve and improve, they promise to redefine the future of digital content creation.
Get Started with ThingLink Today!
Sign up for a free trial and explore all the features. We have solutions designed for educators, content creators, training providers and corporate development teams. If you need a hand simply reach out to us to discuss your requirements.
Similar ThingLink blog posts we think you'd like
The Best AI Content Creation Tools: A Practical Guide