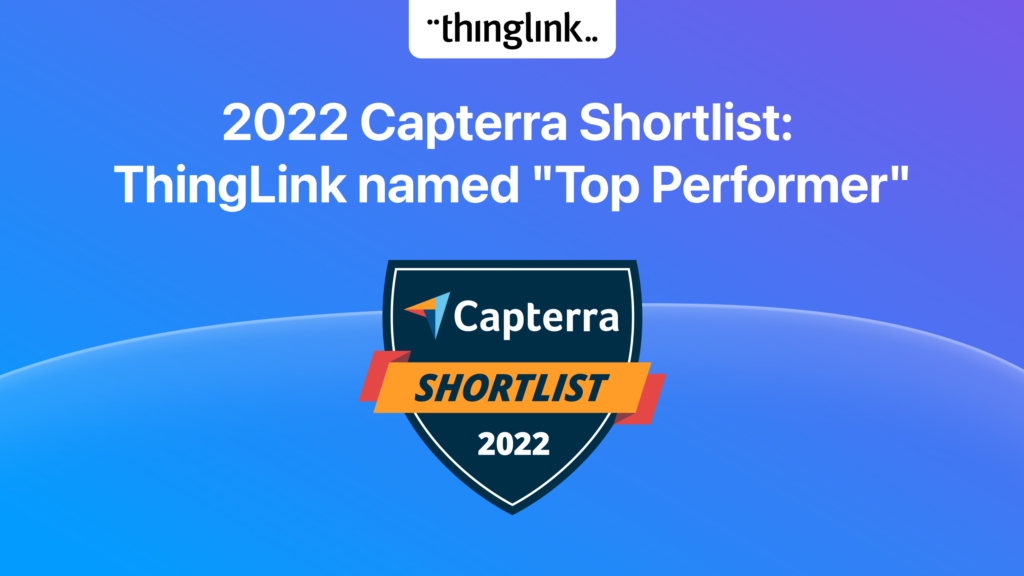 2022 Capterra Shortlist: ThingLink named "Top Performer" – Elearning Authoring Tools Software and "Emerging Favorite" in two other categories
ThingLink has been placed in an impressive three separate categories by Capterra, the free online service that helps organizations choose the right software. In the eLearning Authoring Tools category for, ThingLink was named Top Performer.
Capterra is the web's most comprehensive software resource and research tool. It provides organizations with data, guides, comparison tools and software reviews from real users to help inform their software choices. The Capterra Shortlists are independent annual assessments which evaluate user reviews and online search activity to generate a list of market leaders that offer the most popular solutions.
ThingLink founder and CEO Ulla-Maaria Koivula says "We are delighted with ThingLink's success in this year's Capterra Shortlist. It reflects the fact that people find ThingLink simple and intuitive to learn and use, and can see the benefits of using it to create unique and engaging content for their learners and customers."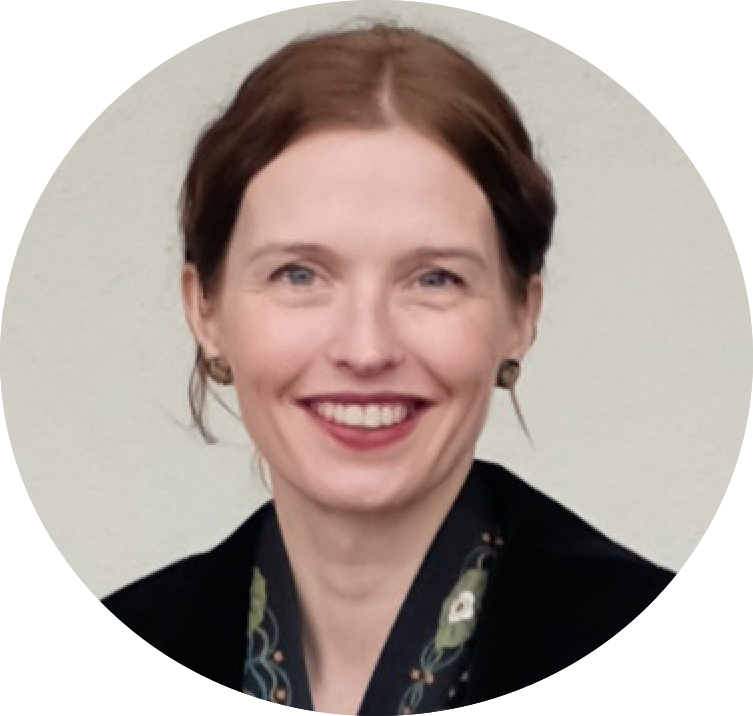 eLearning Authoring Tools Software: Top Performer
In total 276 products were considered in this category, and ThingLink was one of only 5 which made it into this tier. Products have to be both highest rated and most popular to be considered a Top Performer. The only two products which were placed in the Established Players tier of this category were Canvas and Thinkific, both of which have announced partnerships with ThingLink over the last two years.
Presentation Software: Emerging Favorite
In total 161 products were considered in this category. ThingLink was named Emerging Favorite and were delighted to see Canva, Microsoft PowerPoint and Google Slides take 3 of the 4 top places in this category as Top Performers. ThingLink is proud to have developed seamless integrations with all three of these powerful and award-winning products, helping you create interactive and immersive materials that work across all platforms to elevate your content and wow your audiences.
K12 Software: Emerging Favorite
In a very competitive category of 298 products, ThingLink was named an Emerging Favorite and was given the maximum possible score of 50/50 for user ratings. Top performers in this category included leading LMS products Canvas and Google Classroom.
ThingLink rated 4.8/5 by Capterra users
Over the past year ThingLink has maintained an impressive 4.8/5.0 rating on Capterra. User reviews say:
"It gives you a vast of possibilities for getting creative with your marketing assets" and "I love how Thinglink continues to update and add features that both students and teachers will find useful."
Are you a ThingLink user? We'd love you to leave a Capterra review to let others know what you love about the product!
New to ThingLink? Get started today with our free Certified Creator Course. Or read our recent blog for tips on how to create fantastic content like this interactive infographic below – created by University of Calgary Library!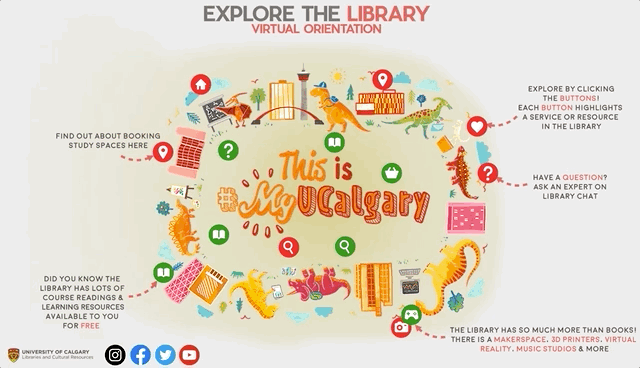 Capterra Shortlist reports constitute the subjective opinions of individual end-user reviews, ratings and data applied against a documented methodology; they neither represent the views of, nor constitute an endorsement by, Capterra or its affiliates.