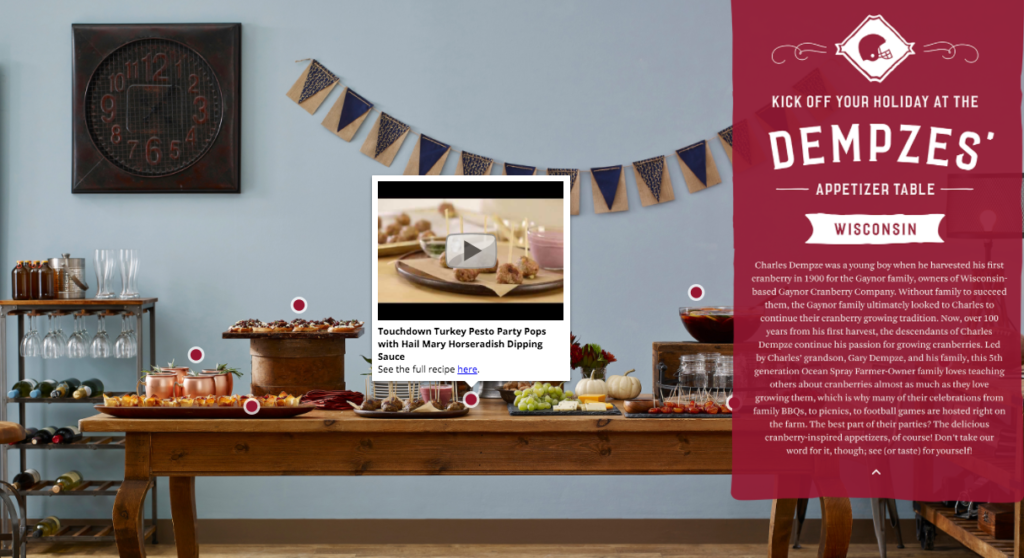 Five Best Holiday Campaign Ideas!
1. Drive action with just one stunning holiday image.
Whether it's a beautiful tablescape (like the above image created by Ocean Spray) or a fun holiday card, one crisp visual can say so much more than loads of holiday lists. With ThingLink you can easily add links to drive purchase, website visits or video views. Or make it a social campaign by pulling in Instagram images and videos from different users! 
Try ThingLink's easy-to-use editor for your next campaign and you'll not only see the difference, you'll be able to measure it (we provide real-time analytics on how users interact with your content). See featured image live at http://www.oceanspray.com/familyaffair/
Have questions about how to implement ThingLink for your brand? Get in touch with our team!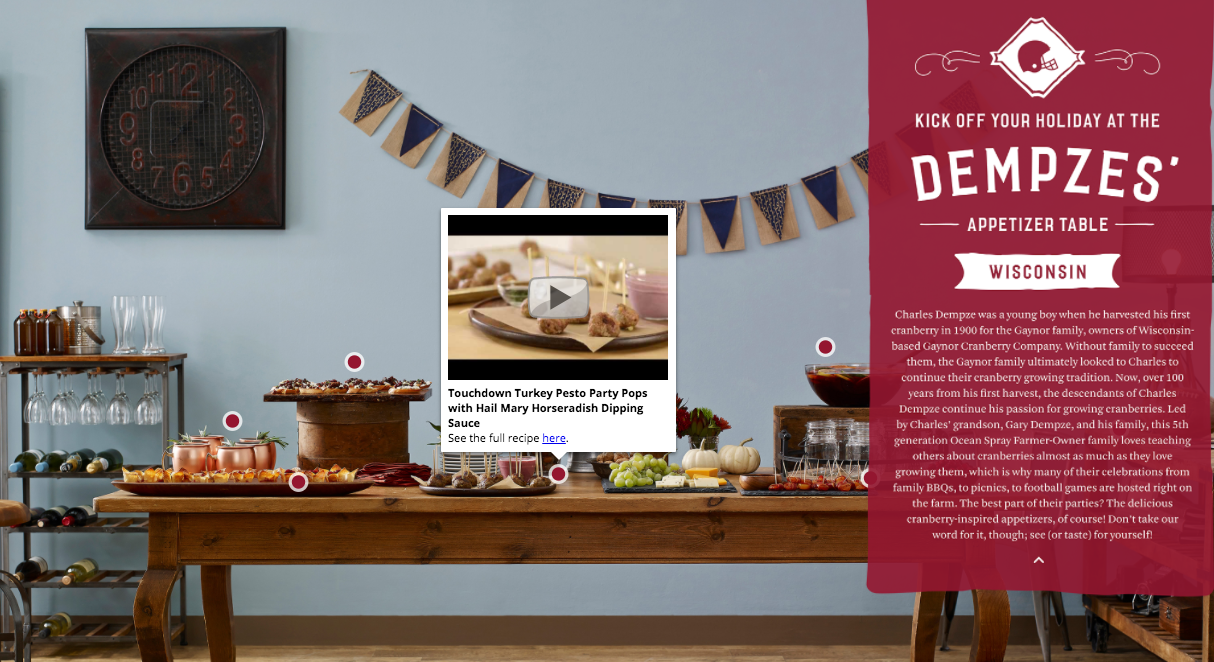 2. Shoppable Holiday Video
This is a great way to give shoppers a better feel for retail items in a fun, interactive setting.
 3. Holiday Map
Marriott uses ThingLink to pull-in Instagram images from all over the city of Madrid creating a dynamic map perfect for getting in the holiday spirit.
4. Holiday Recipes
The Today Show shares a bevy of great holiday recipes with users via this tablescape shot.
5. Holiday Programming
The Hallmark Channel uses ThingLink to drive awareness and tune-in for its holiday programming line-up.