Immersive Training Made Easy
Use cases
Induction for new employees
Safety training
Workplace compliance
Maintenance walkthroughs
Multilingual induction tours
Remote and on-site training simulation
Interactive product manuals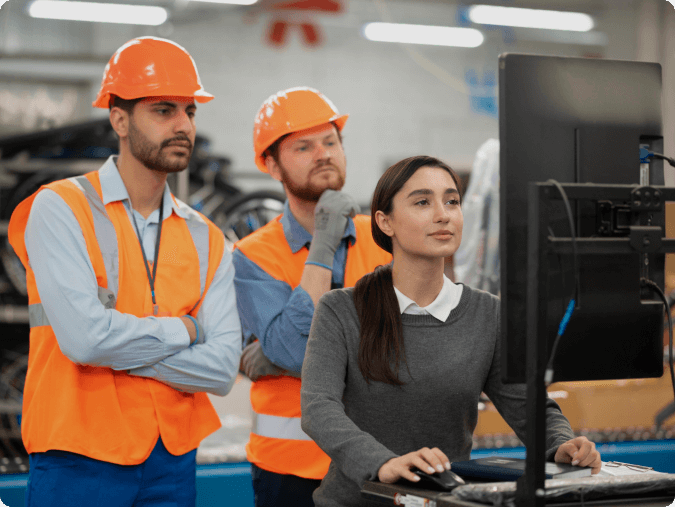 Recruitment: It is hard to find an adequately trained workforce.
Cost: The cost for on-site training is high, and the retention is low.
Speed of training creation: Externally-created 3D learning environments are expensive, hard to maintain, and become obsolete quickly.
Language versions: Training materials need to be accessible and maintained in several languages.
Compliance: It's hard to organize mandatory safety trainings at scale.
Accessibility: 20% of adults have learning and attention issues.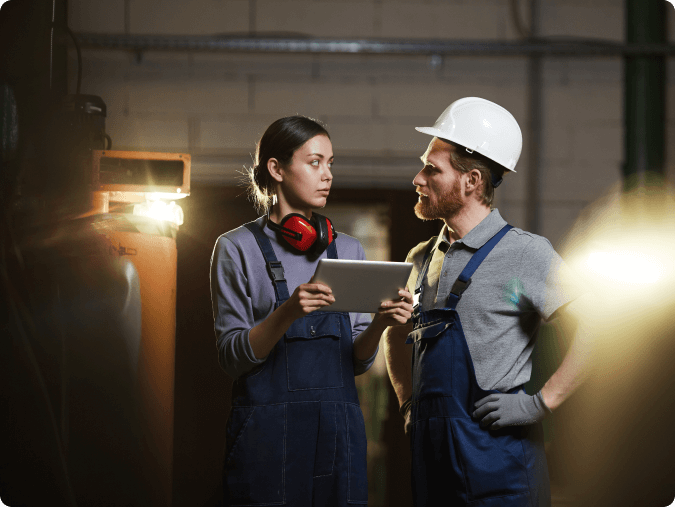 4–5 times faster training, better learning results.
50-80% savings in logistics.
30% less internal support requests.
24/7 access to interactive manuals and technical instructions in any language.
ThingLink Quickstart
ROI Analysis: Showcase potential results that can be achieved with immersive training in your organization.
Digital Training Roadmap: An initial consultation and plan for reaching your goals.
Production Support: A dedicated team to help produce your first project.
ThingLink Enterprise Trial: An unlimited ThingLink eLearning enterprise trial license.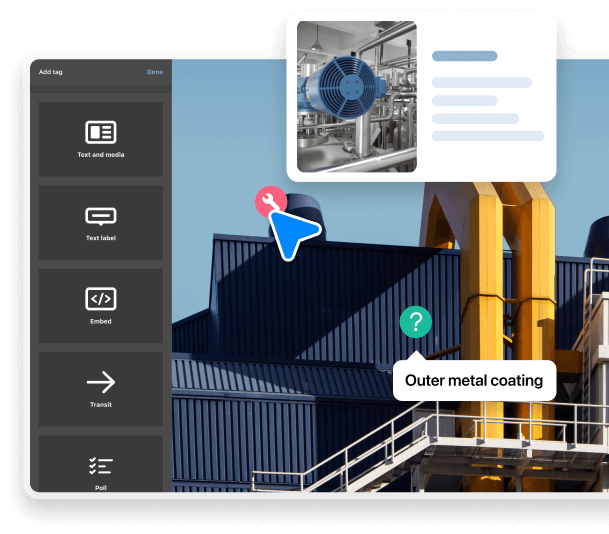 Product suite for immersive content and course creation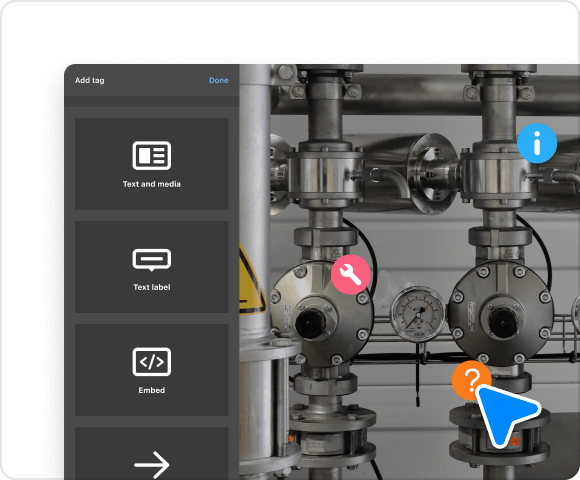 Multimedia Editor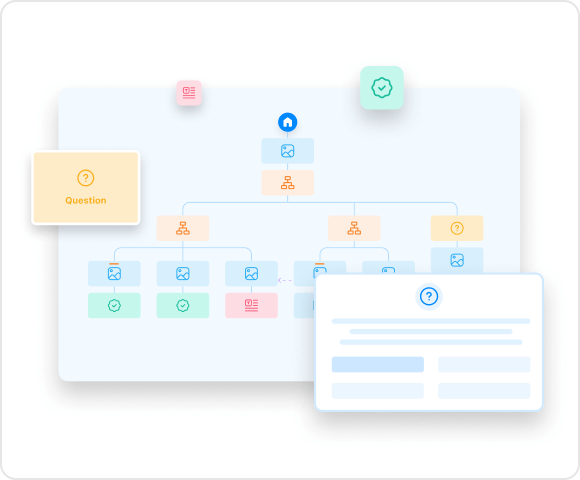 Course Creator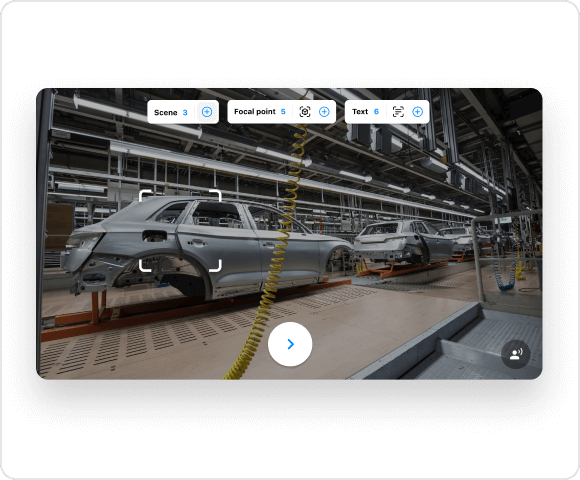 Guided Tours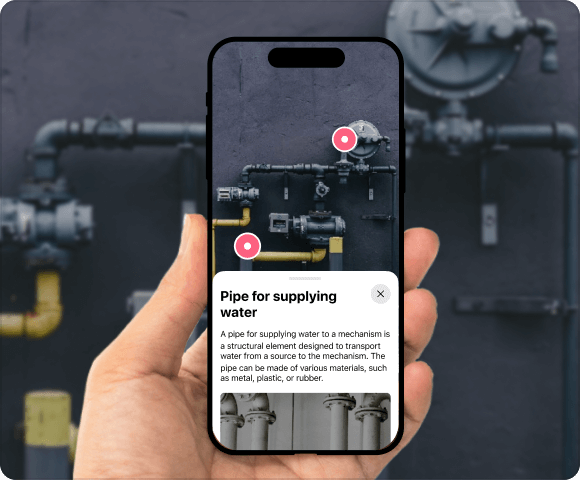 AR Solution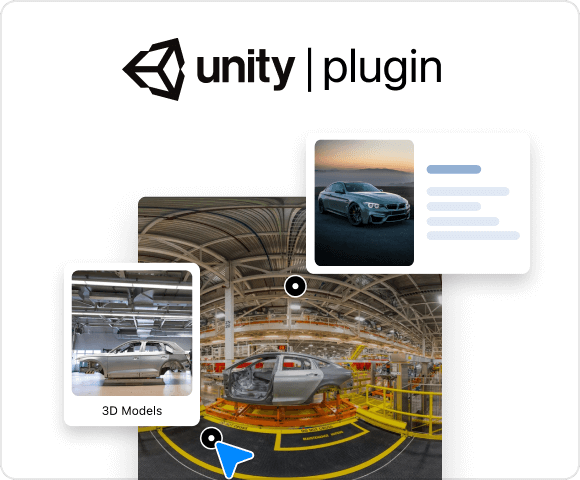 Unity Plug-in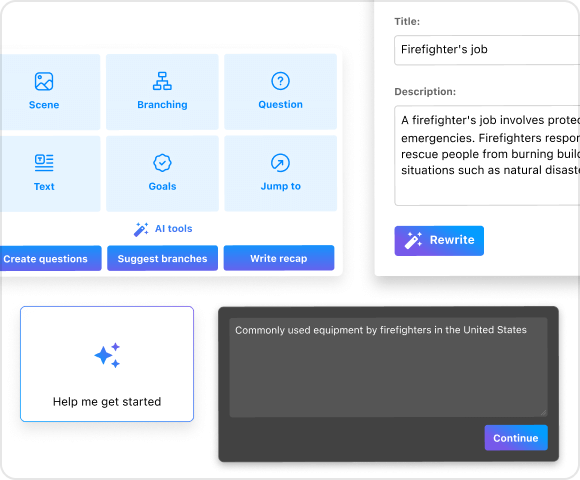 AI Assisted Creation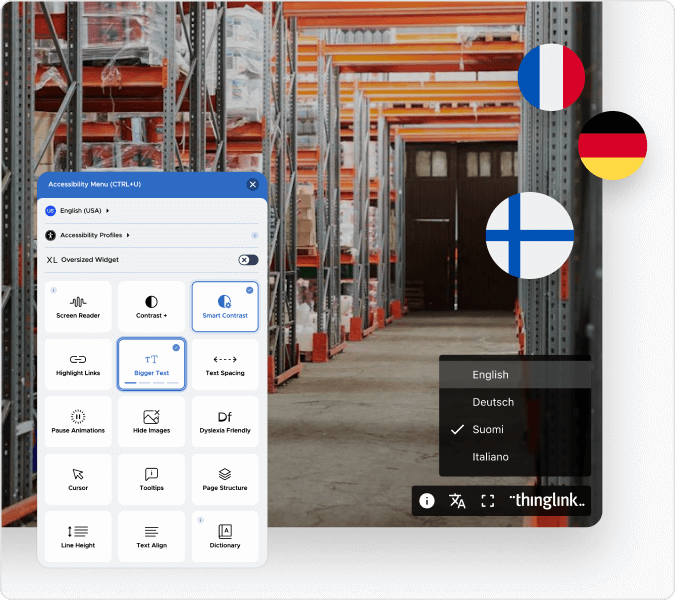 Breaking Language Barriers in Training
ThingLink offers universal accessibility in interactive training. Our platform features various translation tools, such as an Immersive Reader and web page view, with a simple one-click option for scene translation. We're committed to breaking language barriers and exceeding WCAG standards, making our content inclusive for everyone.
Enterprise-level security and sharing
ThingLink supports SAML, Microsoft logins, Azure Tenant ID and Ping Identity for user identification. Training modules can be safely shared to any LMS.
Ensuring ISO 27001 Compliant Safety and Security in Employee Training.
Optional Private Cloud Hosting: Tailored Security and Flexibility.
Gain operational skills in any physical work environment with XR Training
Plans for employee training & skills development
Free
Explore all ThingLink features in private mode. Upgrade to share interactive training to learners via website or LMS. Ideal for content teams to test the ease of use of ThingLink Editor, Tour Creator and Scenario Builder.
Start for free
Most popular
Quick Start
Get started quickly with dedicated production support. The Quick Start bundle includes an initial consultation and ROI analysis along with an unlimited enterprise trial license and production assistance for the first project. Ideal for standing up your first training fast.
Get Custom Quote
Enterprise
Transform digital training in your organization with unlimited access to ThingLink's immersive training platform, including ThingLink Course Creator, Multimedia Editor, Guided Tours, AI-assisted creation, Augmented Reality Solution, and Unity integration.
Get Custom Quote
eLearning
Enterprise
Quote
Please fill out this contact form to get custom pricing quote based on your planned usage and service needs. Someone from our team will reach out to you shortly afterwards via email.
Schedule a demo or get custom quote