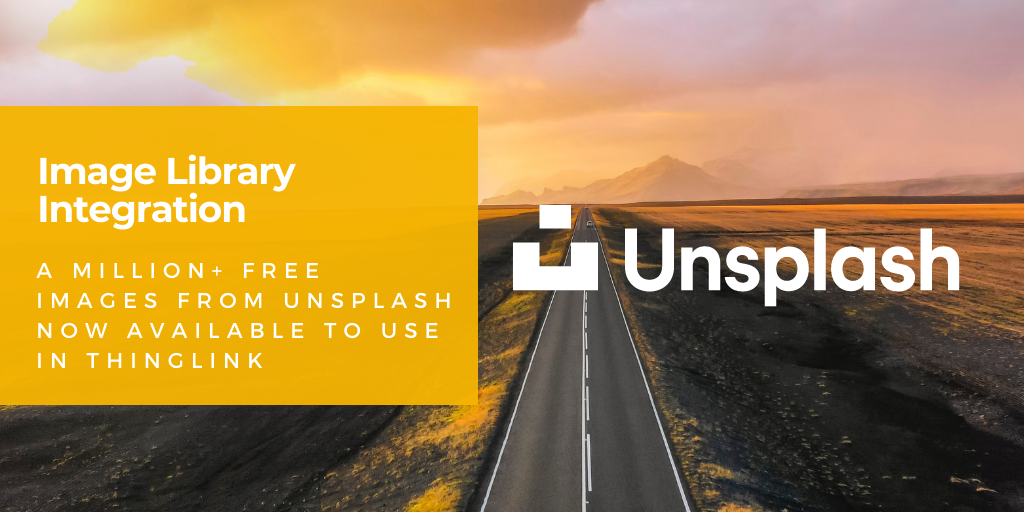 ThingLink's Unsplash integration provides over a million free images for creating interactive visual media
ThingLink includes an integration with image library Unsplash to give you instant easy access to over a million searchable, free images.
We know that it can sometimes be tricky to source the perfect great quality royalty-free image for your interactive creations. But with our new Unsplash library feature, you can search and choose high resolution images that will always be free  – even for all commercial uses.
Meet a product expert
If you'd like to learn more about what ThingLink can offer to your organisation, you can schedule an online meeting with one of our product experts below.
How do I use the image library?
Unsplash images can be uploaded direct from the editor when you first create your ThingLink base media. Watch this 1 minute video below for a quick demo.
Search the image library by concept
You're not limited to searching by the content of the image – you can search by concept or idea too. If you need an image that says "happiness", "busy" or "freedom" just enter those search terms and Unsplash will provide a curated selection of images that can be used to represent the concept.
Unsplash library images are quick to upload in one simple step at the initial creation stage, meaning you don't have to leave ThingLink to download your chosen image, and then upload again. Super fast creation!
Upload Unsplash images to text and media tags
You can also search for and use images for your text and media tags in the Unsplash library. The video above shows the processes for both base media images and tags.
Bulk image uploads from Unsplash
Can't decide which of the Unsplash images you've found to use in your project? Maybe you'd like to try a few similar ones to see which works best. No problem! Remember ThingLink allows you to bulk upload images and this applies to images searched in Unsplash too. All of which makes the creative process ever faster and slicker – saving you time.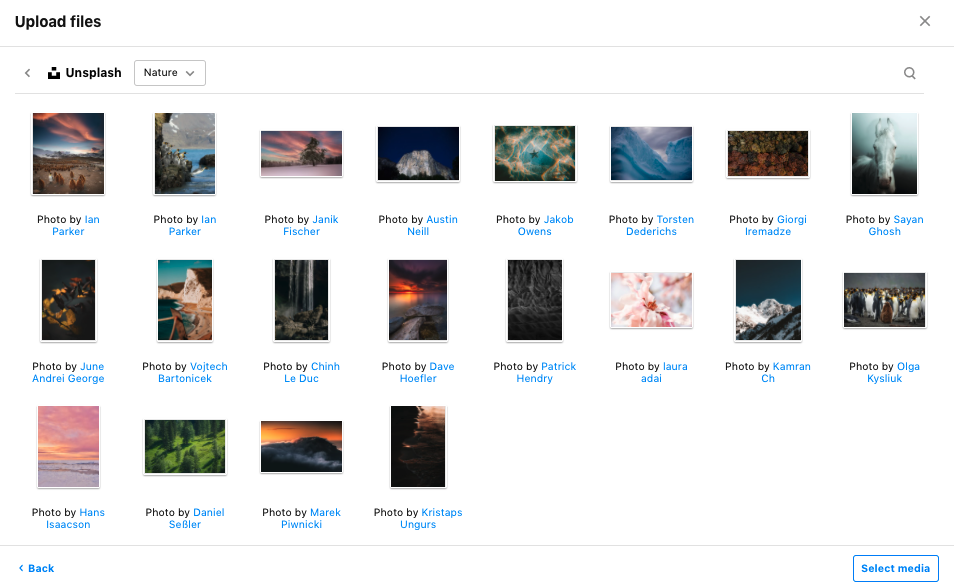 360 image library
Remember, for a great selection of 360° images from around the world, go to our exclusively curated ThingLink 360° Library. All the images are free to use in your scenes and tours.
Try ThingLink today
To get started creating interactive, immersive content, register for a free ThingLink trial today!