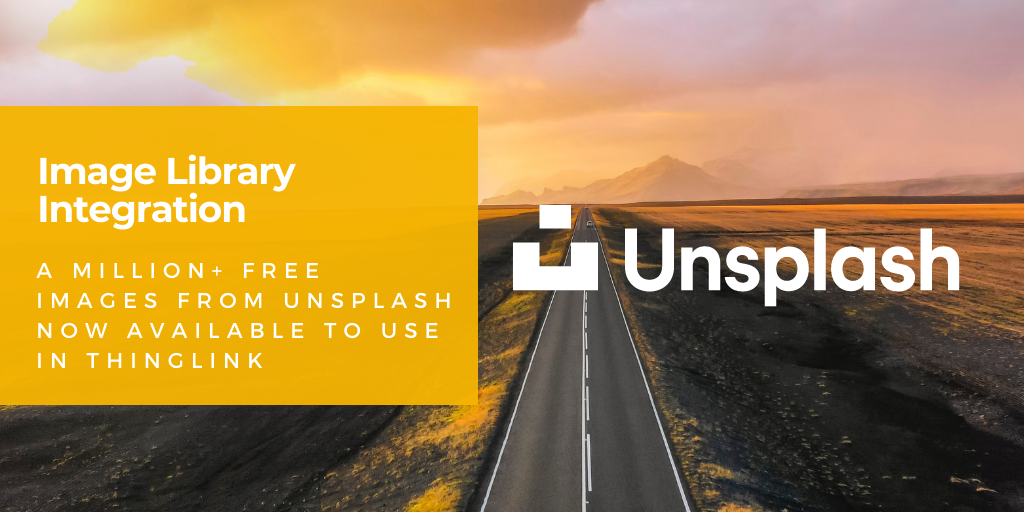 ThingLink's new Unsplash integration provides over a million free images for creating interactive visual media
This year we partnered with image library Unsplash to give you instant easy access to over a million searchable, free images for use in all your ThingLinks.
---
We know that it can sometimes be tricky to source the perfect great quality royalty-free image for your interactive creations. But with our new Unsplash library feature, you can search and choose high resolution images that will always be free  – even for all commercial uses.
How do I use the images?
Unsplash images can be uploaded direct from the new Saimaa interface when you first create your ThingLink base media. Watch this 2 minute video for a quick demo. As well as using the 10 categories we have suggested, you can use the search icon (top right) to search by any word or combinations of words.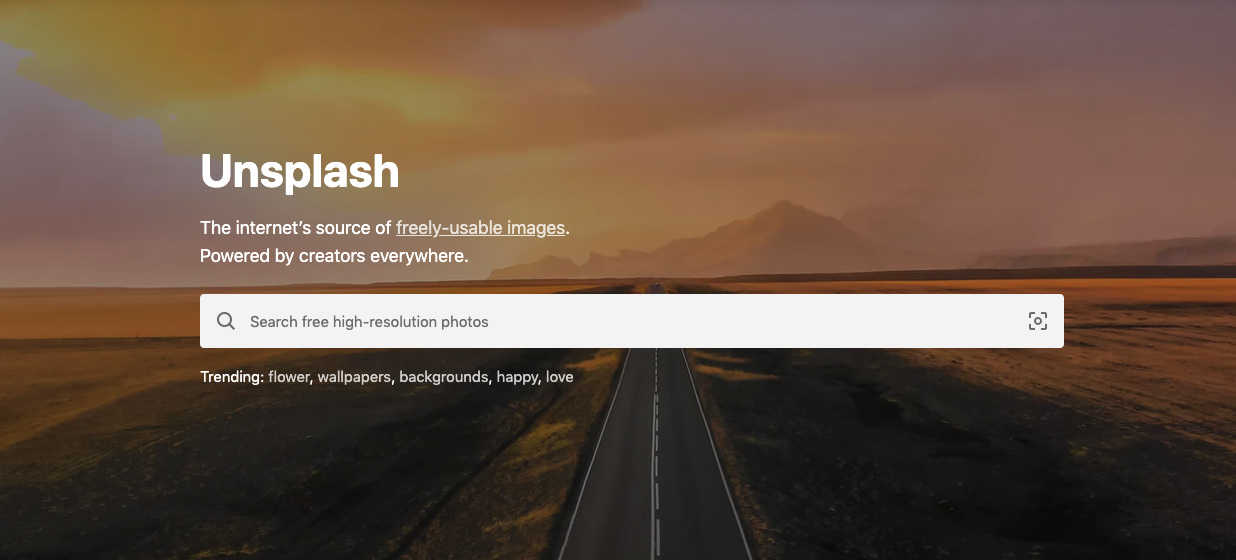 Top Tip #1: Let Unsplash do the conceptual thinking!
You're not limited to searching by the content of the image – you can search by concept or idea too. If you need an image that says "happiness", "busy" or "freedom" just enter those search terms and Unsplash will provide a curated selection of images that can be used to represent the concept.
Unsplash library images are quick to upload in one simple step at the initial creation stage, meaning you don't have to leave ThingLink to download your chosen image, and then upload again. Super fast creation!
Bulk image uploads from Unsplash
Can't decide which of the Unsplash images you've found to use in your project? Maybe you'd like to try a few similar ones to see which works best. No problem! Remember ThingLink allows you to bulk upload images and this applies to images searched in Unsplash too. All of which makes the creative process ever faster and slicker – saving you time.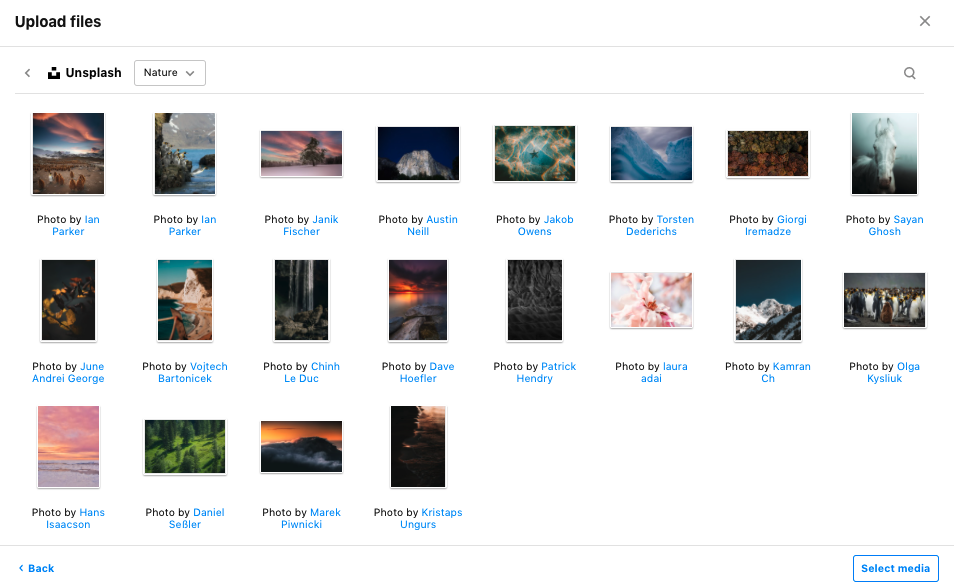 Top Tip #2: You can use Unsplash images in your tags too
Whilst you can't currently upload Unsplash images direct to tags, you CAN download as many images as you like from Unsplash to use later when uploading images to your text and media tags. Simply download them to your desktop or drive ready to upload when you start populating your scene with tags! And they're all completely free.
P.S. Don't forget the 360s!
Remember, for a great selection of 360° images from around the world, go to our exclusively curated ThingLink 360° Library. All the images are free to use in your scenes and tours.
Contact our education team or support! Email education@thinglink.com or support@thinglink.com