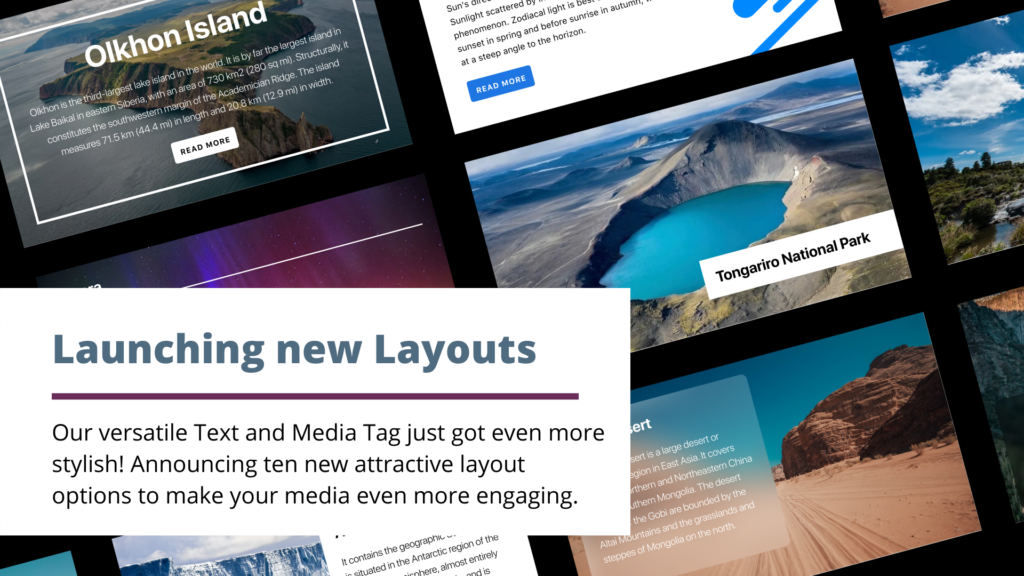 Launching new Layouts!
Our versatile Text and Media Tag just got even more stylish! We are delighted to share our newest development: ten new attractive layout options.
Our Text and Media Tag is considered to be the most versatile of ThingLink tags enabling you to add text, audio, images, videos and even gifs in any combination.  This enables you to create attractive multi-modal ways to engage your audience. This tag type also provides readability and translation options, the description text is available to be viewed with the incredibly powerful accessibility tool Immersive Reader. 
As well as now being able to choose from 2000 tag icon variations, ThingLink now offers creators styling options with new layout options to suit the presentation of your media. The layout options instantly bring a professional feel to your designs, saving you time and money!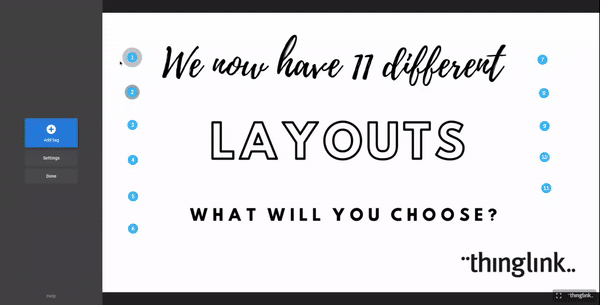 Simple yet stunning, meet the new layouts options
From text overlays, framed boxes and left or right options the choice is yours. Simply click on Text and Media Tag, add your combination of media and click the Choose Layout option. This gives you ten new styles to try and choose from.
Explore all the layout options here!
The ThingLink Development Team constantly seeks to improve the way your interactive media engages your audience, we love hearing your feedback. Please let us know if you have any ideas to further enhance your creations, layout suggestions are welcome!
Not using ThingLink yet? Get started today! Head over to ThingLink and create your free trial account.
Join us and be part of the ThingLink communities for educators and creators!
Facebook ThingLink Education | Finland | Italia | Espana | Israel | India
Twitter ThingLink | ThingLink Education
Please don't hesitate to get in touch with us at info@thinglink.com !