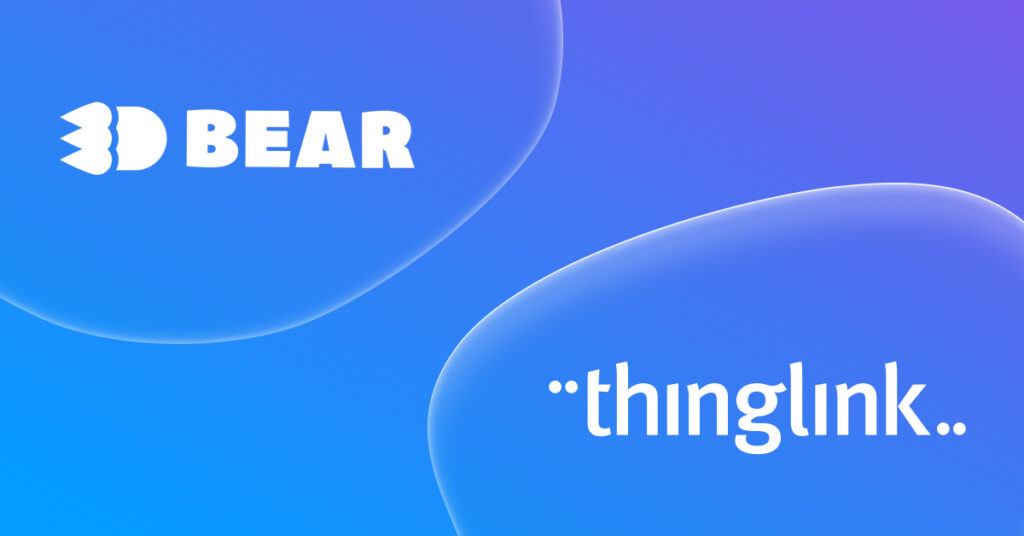 3D Bear joins ThingLink's Certified Partner Program
We're excited to share 3D Bear has joined ThingLink's Certified Partner program.
3D Bear, the provider of immersive classroom technologies and professional development, helps schools adapt new technologies and develop inspiring pedagogic content in VR and AR. Through the partnership, 3D Bear gets access to ThingLink's new eLearning solution, which makes it easy to build branched scenarios and immersive simulations from real-life places and situations.
"3D Bear has valuable experience in helping customers to choose the right solutions and develop content that paves the way for wider adoption. We look forward to collaborating in groundbreaking projects across Europe", says Ulla-Maaria Koivula, the founder and CEO of ThingLink.
"Thinglink's easy-to-use VR authoring tool has been proven to be pedagogically powerful and has excellent 360- and 3D- capabilities. The new Scenario Builder toolkit takes the solution to the next level. 3DBear is looking forward to providing our training and co-development services using Thinglink for customers in Europe", says Jussi Kajala, CEO of 3DBear.
Looking for training or co-development services in VR and AR?  Contact Nenna Kaunisto, Operations Manager Europe, +358 40 539 4221, nenna@3dbear.fi