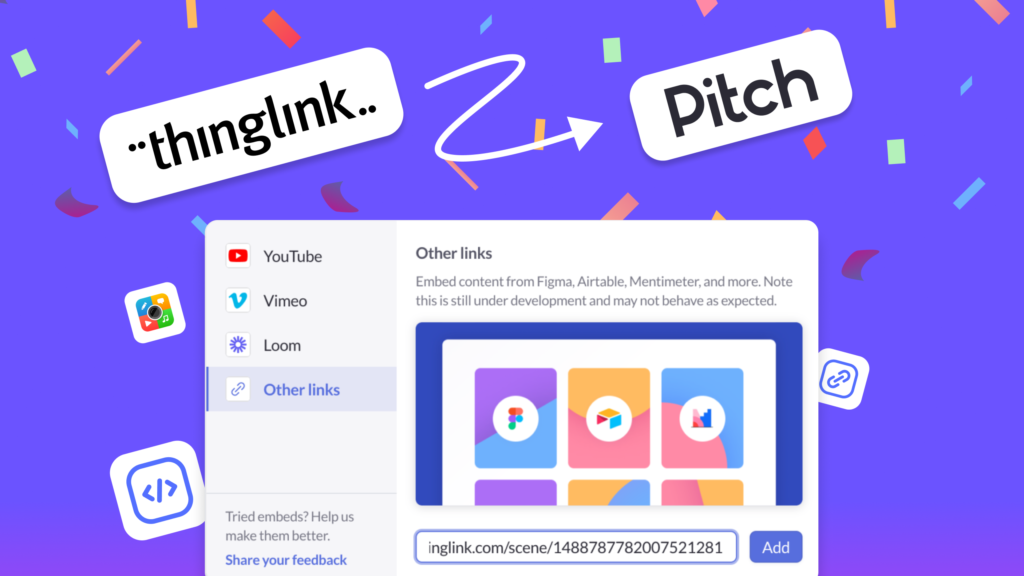 Pitch Presentations now Support ThingLink
Pitch, the popular collaborative presentation platform for teams, now supports ThingLink interactive media in their presentations. The support for ThingLink embeds, including interactive virtual tours and 3D models, became available for Pitch Beta users this week.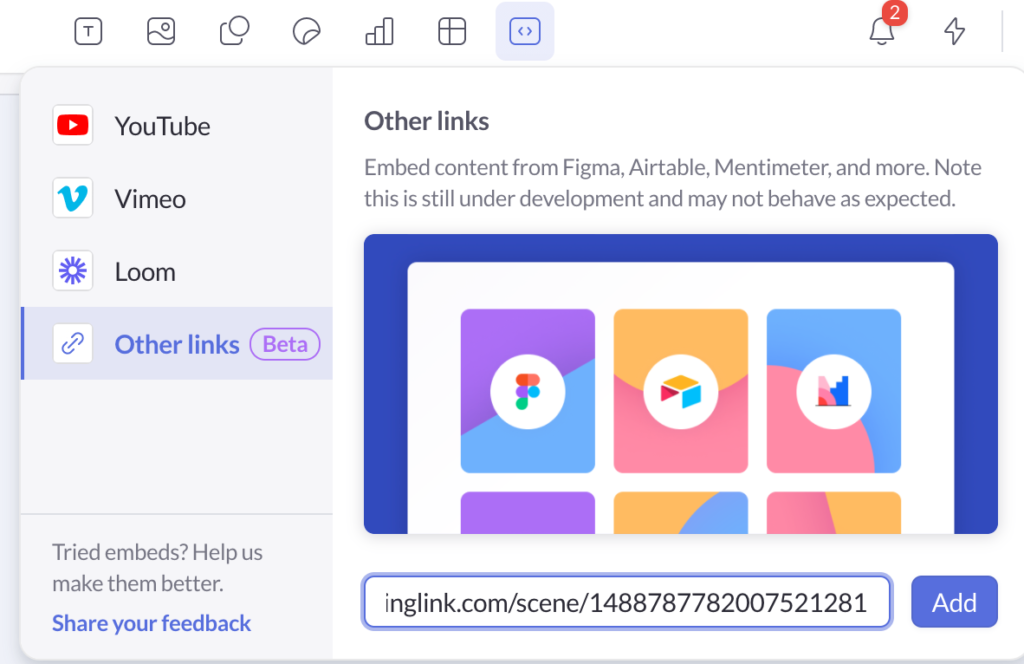 Why this is great news to Pitch and ThingLink users?
If you use Pitch for external or internal training, you can now make the experience much more engaging by adding interactive videos or virtual tours in between your text and image slides.
If you use Pitch for marketing and sales, your deck can now contain an interactive product demo or a visit to a virtual showroom.
Being able to add interactive media to presentations is a popular request we get in our support. ThingLink has oven 8 million registered content creators, and many of them are looking for new presentation tools that in addition to easy design and collaboration options, support multimedia and immersive viewing.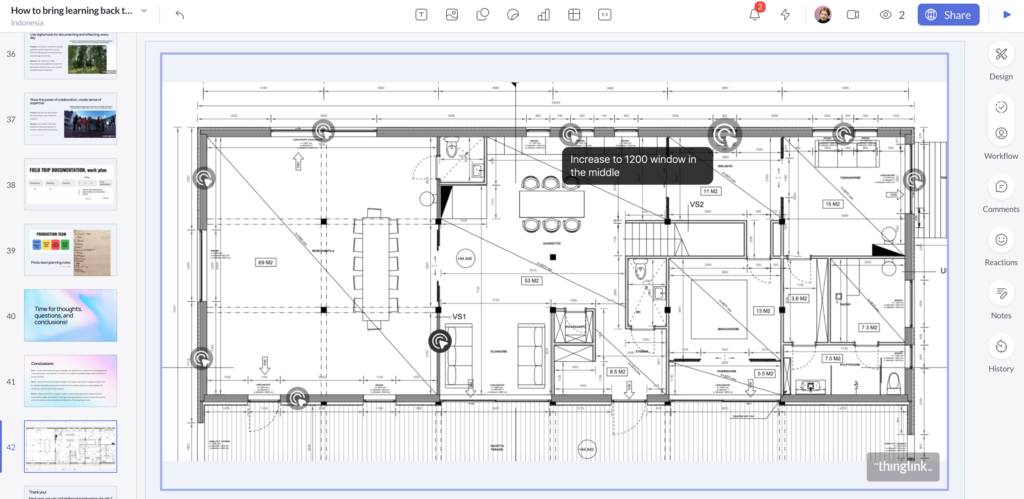 Big thanks to the super fast and responsive Pitch product team! We at ThingLink use Pitch all the time in customer meetings and presentations. Previously, for embedding a demo of a virtual tour to Pitch presentation tool, we had to create an animated gif and embed it to the presentation as an image. Now, we can just embed a live example by pasting a ThingLink URL to the "Other links" box!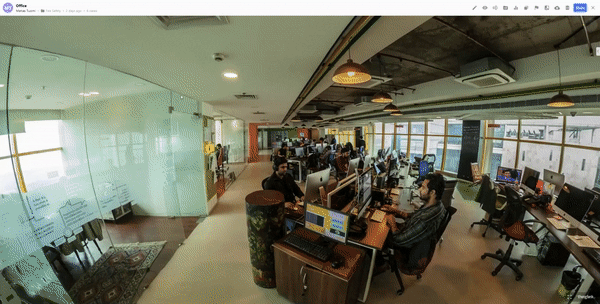 Interested in partnering with ThingLink? Contact us at info@thingLink.com.