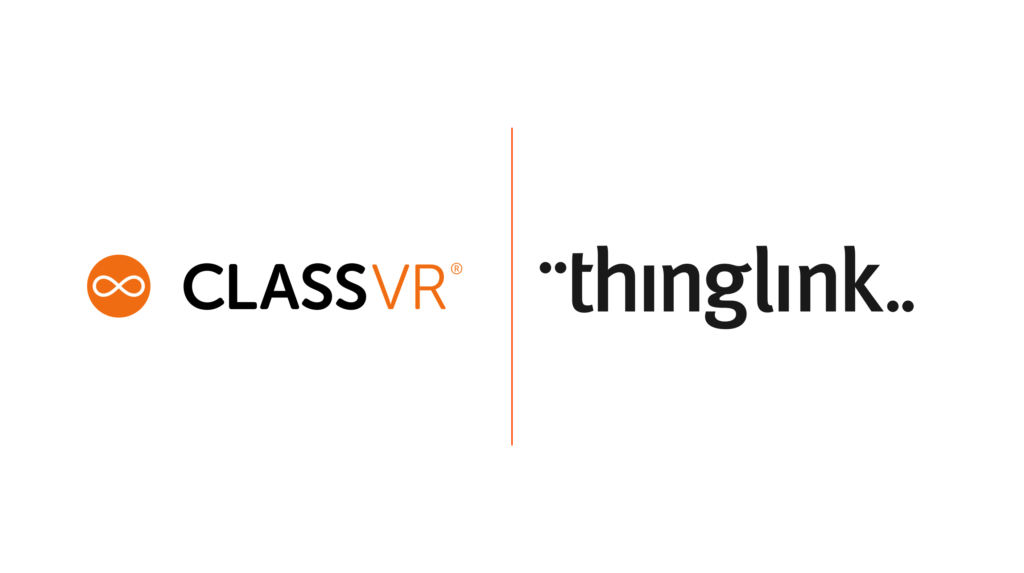 Mixed reality authoring tool ThingLink and affordable VR lessons platform ClassVR announce a partnership
PRESS RELEASE 
Two award winning European education and media technology companies, ThingLink and ClassVR announce a strategic partnership to support VR creation in classrooms. Both companies already work with thousands of schools and share several customers and resellers alike. A new integration makes it possible for educators to curate and share their own ThingLink experiences directly onto the ClassVR headsets.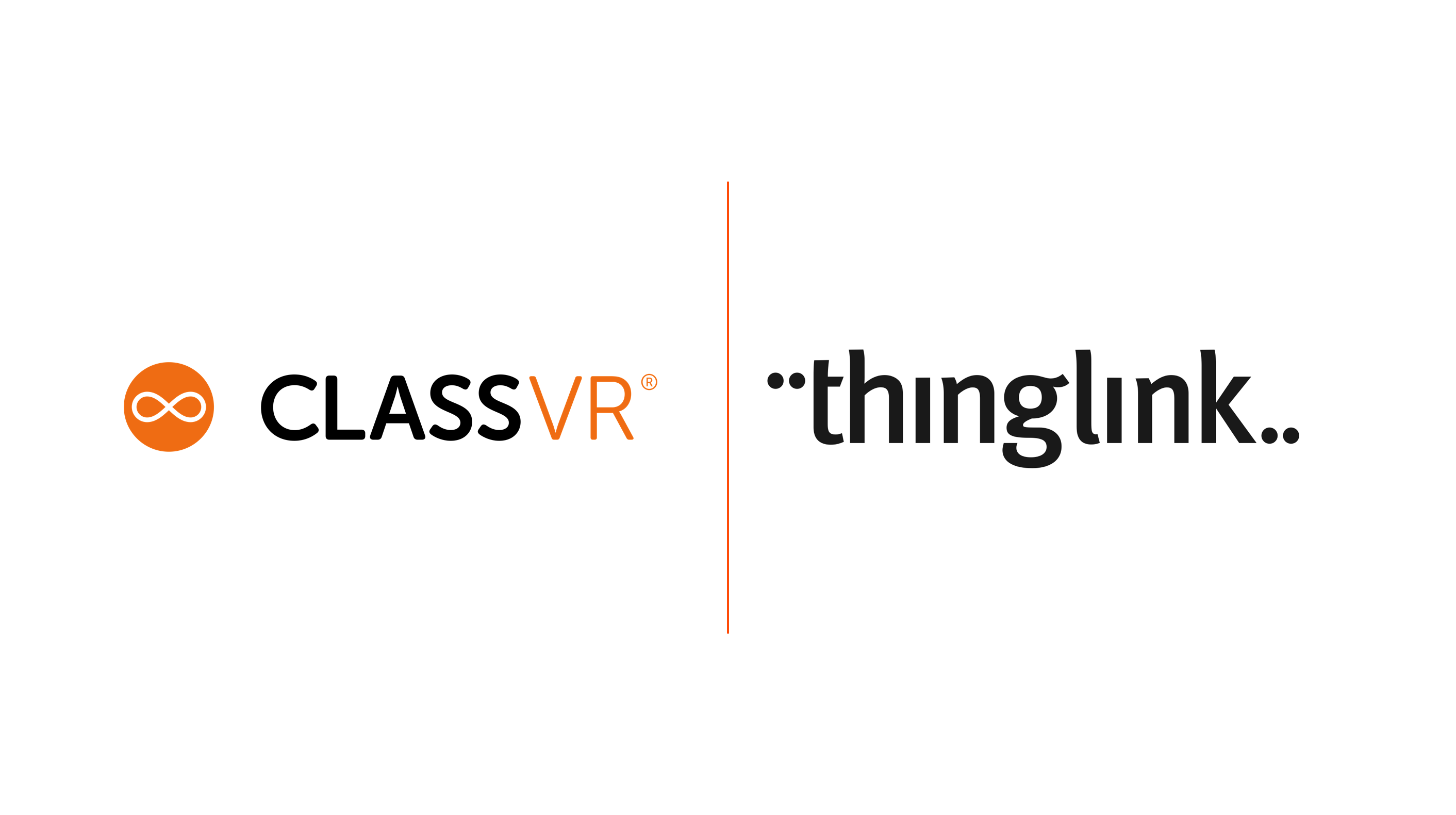 Encouraging collaborative VR creation
Since VR started to become popular in classrooms, teachers have been interested in easy authoring tools for creating their own VR experiences with students.
ThingLink was the first company globally to launch a simple virtual tour creation experience for schools in 2016, and since then millions of students have learned digital storytelling skills by viewing and creating 360 degree presentations, tours, reports, and documentaries. These experiences can now be shared through the ClassVR portal and viewed directly on the ClassVR headsets.
ClassVR has built a simple way to discover and deliver engaging virtual reality content and lessons within the classroom. It provides full control and management of multiple headsets in the classroom from a simple web page.
The partnership with ThingLink brings ClassVR users two key benefits. First, ClassVR users will get free access to ThingLink image and video database that contains millions of interactive images and videos that can be edited in ThingLink and copied to the playlist in the ClassVR portal. Second, it gives ClassVR users a new option to easily create and view their own real-world VR experiences during the same lesson.
"The partnership with ThingLink opens up a wealth of new content and creative possibilities for our customers. The ability for teachers and students to build 360 degree tours and immersive presentations and then deliver them seamlessly through the ClassVR platform, brings a whole new dimension of creativity when implementing VR in the classroom", says Huw Williams, sales and marketing director of Avantis Education, the parent company of ClassVR. 
Use case example: School tours created by students
ESMS in Scotland is the first school globally to be inspired by the new partnership. The school has embedded immersive learning in their curriculum with ClassVR already but are excited about the addition of ThingLink as an opportunity to create a whole new level of experiences. Students led by eLearning Coordinator Simon Luxford-Moore are collaborating to co-create virtual tours of the school, including the friendly school ghost. They plan to share this with their family of former pupils, many of whom are over 80 and have grandchildren in the school. It will be an intergenerational project, triggering valuable memories of the school in days gone by. The tours will be accessed on the ClassVR headsets with the octogenarians and via the school's website. This is only the start they say with walking tours of Edinburgh planned too.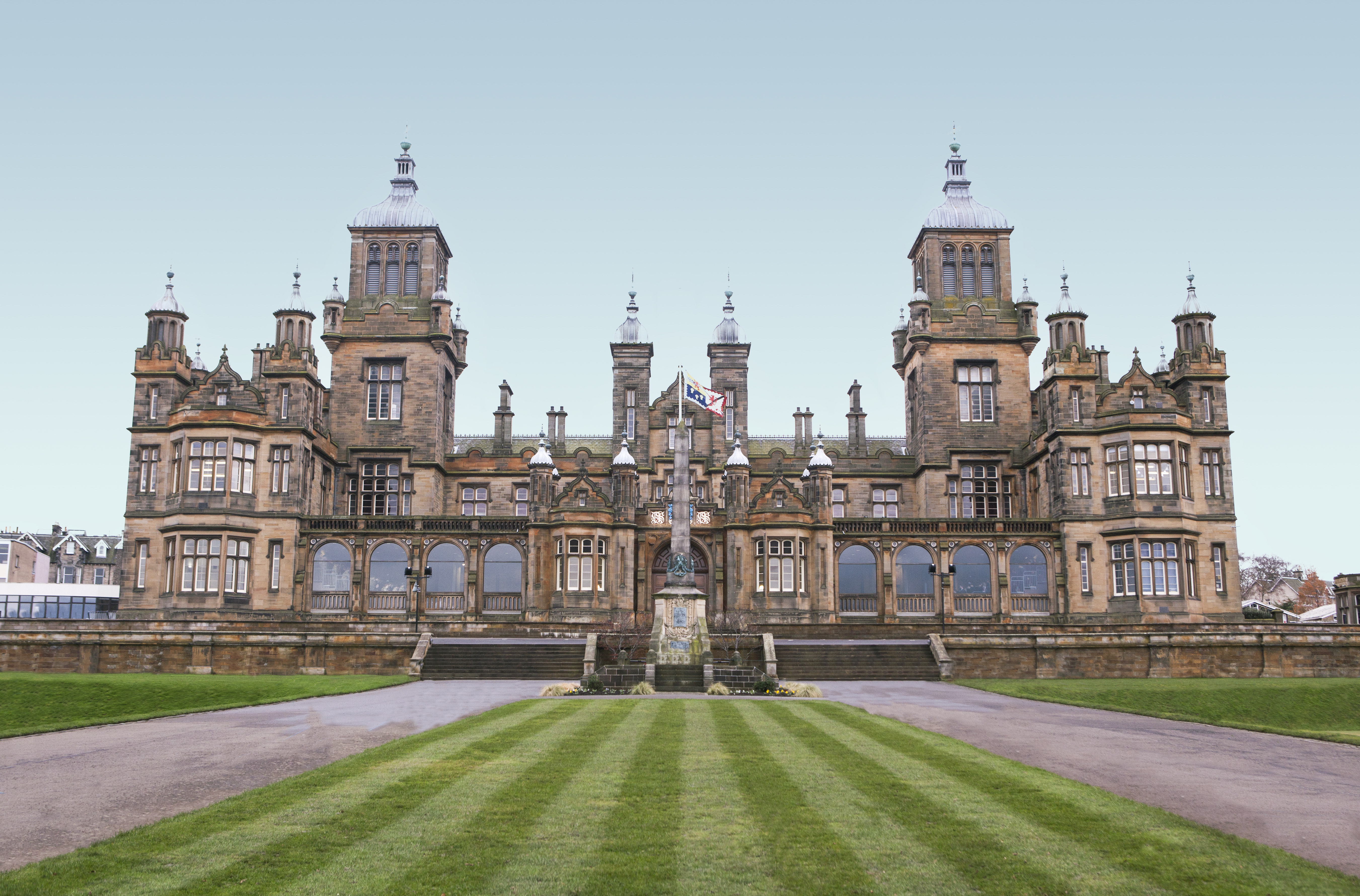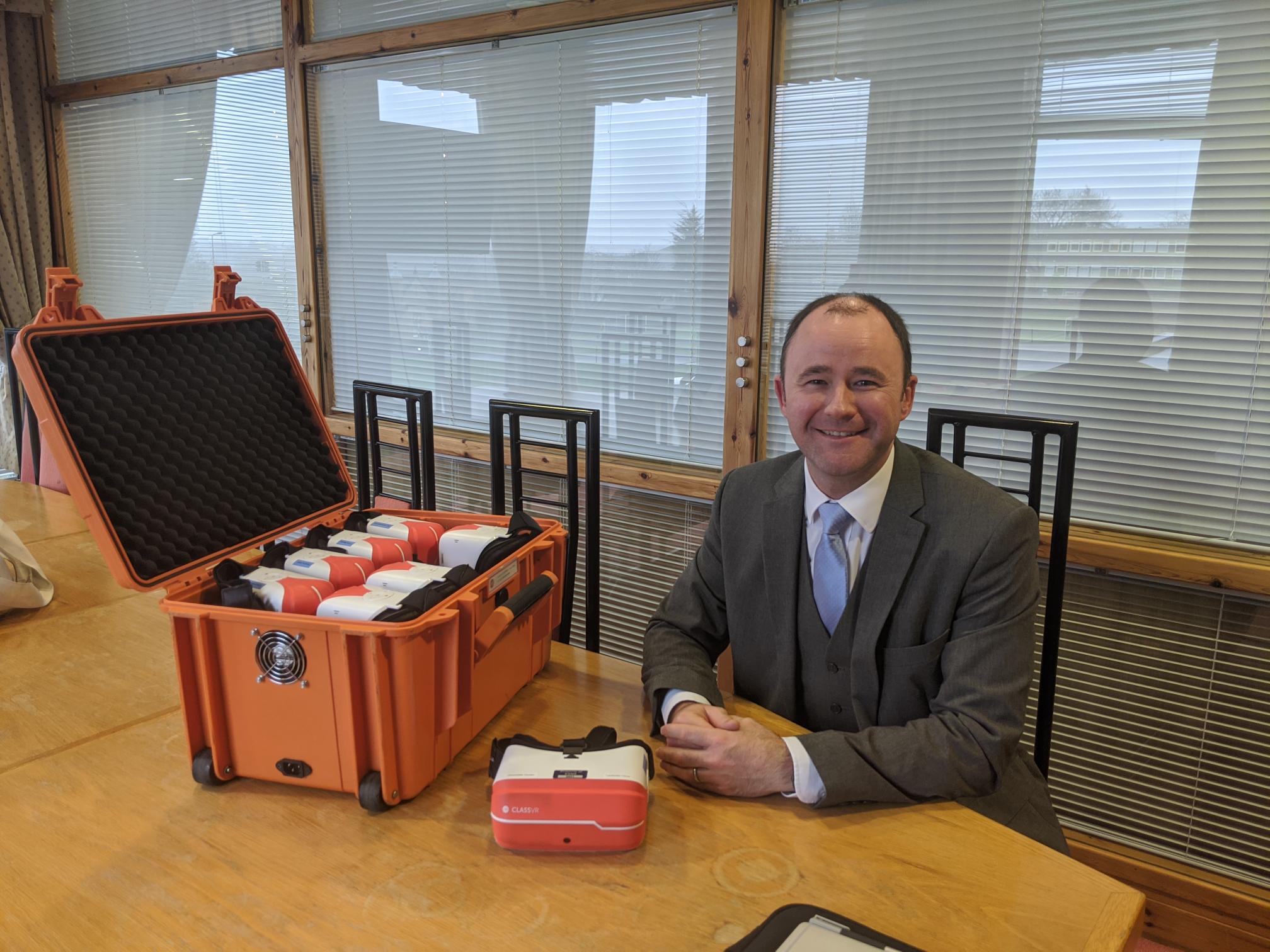 Image: Simon Luxford-Moore uses ThingLink and ClassVR with his students at the Stewart's Melville College
"It is always a special moment when students can see their own work and hear their own voice in VR. They are excited and proud of themselves, knowing that they have just learned a new future skill that not everybody else knows, including their own parents", says ThingLink founder and CEO Ulla-Maaria Koivula. "This partnership with ClassVR makes it possible for us to offer a flexible and affordable visual learning solution for schools and workplaces around the world. It is very inspiring to work with another edtech company whose product and approach to learning is so complementary and well-aligned with ours."
More about ThingLink
Founded in Finland in 2010, ThingLink is a pioneer in interactive media and user generated mixed reality. Millions of educators, students and professional content creators use ThingLink for creating visual learning experiences for classrooms, workplaces, or the web. ThingLink offers affordable annual subscriptions for public and private sector organizations.  The basic version of ThingLink education subscription is free for teachers. ThingLink is available online at thinglink.com or via Microsoft Cloud Service Providers on Azure marketplace.
ThingLink and ClassVR at BETT, London
ClassVR and ThingLink will be celebrating the partnership at BETT 2020 London in January, please do come and visit us on the ClassVR stand to explore creating your own experiences and viewing them with ClassVR. More information, please contact Louise Jones at louise@thinglink.com.