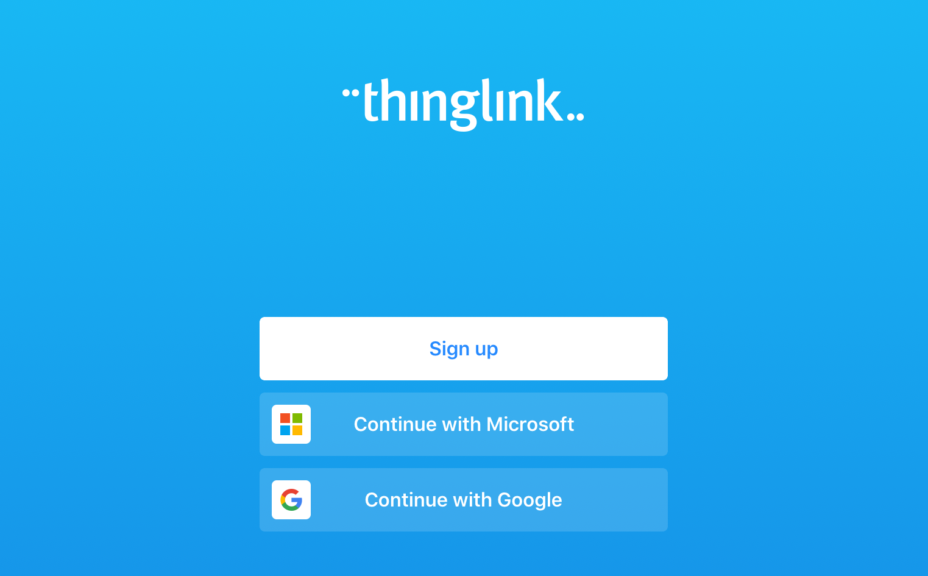 ThingLink iOS app now supports G Suite and Azure ID for easy login on iPads
An updated version of ThingLink's iOS app automatically adds a new individual user to their ThingLink organization using G Suite or Microsoft Azure ID. For example, students and teachers who sign in to ThingLink for the first time will be automatically added to their school account. This will make it possible for teachers and schools to use iPads for onboarding students to ThingLink. 
The new integration works for organizations that initially signed up to ThingLink School account using G Suite or O365 and enabled the G Suite or Azure tenant ID in their organization account settings. See more details in this support article.