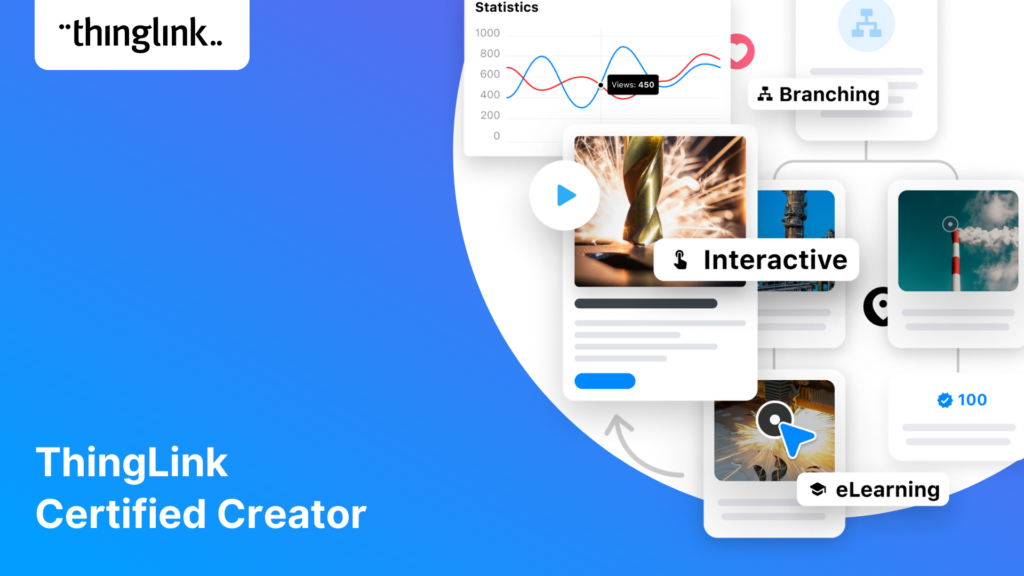 ThingLink Certified Creator Course is LIVE!
Want to create immersive and awe-inspiring content for your audiences but not sure where to start? We have the perfect course for you – ThingLink Certified Creator.

Quotes for Certified Creator Course Base Images by Louise Jones
Who is the course designed for?
ThingLink Certified Course Creator has been designed for all content creators in digital learning and communication. This free course gives essential skills to educators, eLearning specialists, digital training professionals and anyone interested in creating engaging interactive experiences that stand out. We have designed it to be fully accessible, and each page contains a web view accessibility link.
What does the course cover?
All aspects of the ThingLink editor
Working with images, videos, 360 media and 3D models
Adding multimedia interactive tags and optimum placements
Collaborating with colleagues and learners
Sharing and publishing your ThingLink scenes and tours
Best practices in course design, virtual tour creation and interactive assets
Creating accessible and inclusive content
Creating Scenario Based learning experiences
Inspiring examples of ThingLink in action
Getting help and support
Joining ThingLink communities
Complete at your own pace and in your own time
The Certified Creator Course has 10 Modules for you to work through. Each module should take between 30-45 minutes, depending on your current level of experience and knowledge of ThingLink. The Certified Creator Course is designed to be entirely self-paced. Complete it at your own speed and go back over any module at any point to refresh your memory!
"Love the low stakes nature of it, friendly and welcoming, learnt so much. I really thought I knew so much already, now I know so much more!"
– Daren White, Academic Technologies Specialist at Academies Enterprise Trust and My EdTech Buddy
The start of an exciting journey
At the end you will receive a ThingLink Certified Creator Certificate and 3D digital badge! The end of the course is really only the beginning for you. The Certified Creator Course is designed to help you develop your skills to create engaging interactive media and design content and begin your ThingLink journey.
ThingLink Learning Center
The ThingLink learning center is the place for inspiration, support, project ideas, tutorials and so much more! Explore live examples and use cases from current users, watch featured tutorials, learn about our newest features and pro tips. You can also access the 360 image library from here. If you can't find the answer to your question, you can contact our team from here too.
We would also recommend joining the ThingLink community on social media. You can find us on Twitter, Facebook, LinkedIn – they are great places to chat about tips, tricks and share great examples in action.
Acknowledgements – our beautiful 3D Digital Badge designed by Trend Differently Glasgow.