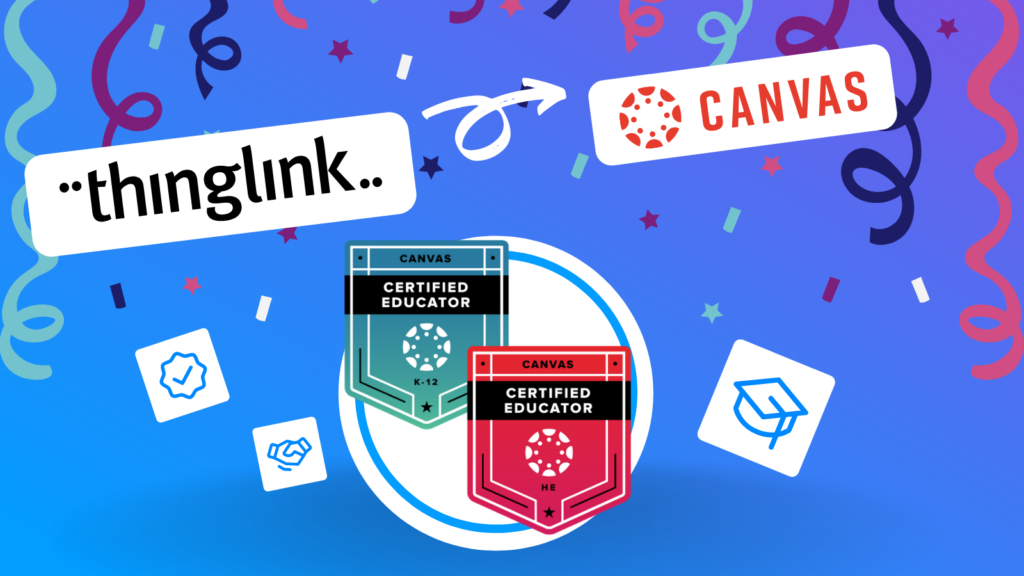 ThingLink and Instructure Announce Partnership Bringing Interactive Learning Experiences to the Canvas Community
ThingLink and Instructure are delighted to announce that they are working together to offer educators easily managed and accessible, interactive learning experiences. The partnership will initially offer the global educator community a new engaging way to become Certified in using Canvas, the leading platform for managing learning.
ThingLink, a pioneer in interactive learning with multimedia, is the first partner Canvas has chosen to feature in their Certified Educator program bringing new benefits to their participants. Educators in the program will:
Learn about getting the most out of Canvas with new interactive resources
Have first hand experience of the power of interactive media
Learn about new more contextual ways to engage their students from visualizing a course structure to scenario based learning
Learn about how to combine different types of media to engage audiences
Become members of the Canvas and ThingLink educator communities with discounts and advance news of features!
Enable you to be a recognised certified educator!
"Working with the Canvas certified teacher community is a truly exciting partnership opportunity for us, and it is a good example of how the adoption of new solutions in teaching often starts from inspiring teacher education. Whilst we already have support for LTI standard 1.3, we look forward to building on this strategic partnership with further technical integrations within the Canvas LMS."

– Ulla-Maaria Koivula, CEO and Founder of ThingLink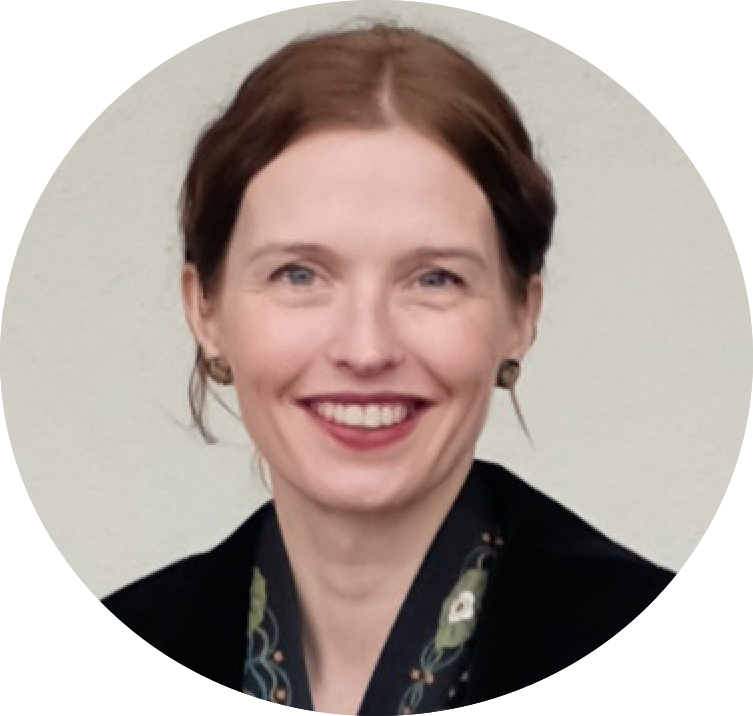 "ThingLink is the perfect partner for the Canvas Certified Educator program. We are so excited to use this amazing tool to show participants in the program how they can elevate their teaching and learning with the power of ThingLink in Canvas."

– Erin Keefe, Canvas Certified Educator Coordinator, Instructure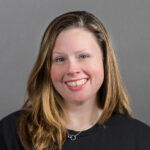 About ThingLink
ThingLink is an award-winning media technology solution for quickly creating interactive visual media experiences for learning and communication. The solution is based on a patented technology for augmenting images, videos, virtual tours, and 3D objects with rich media annotations, additional information, and links. Thousands of companies, universities, and schools use ThingLink to improve their online learning experience with interactive videos, virtual tours, and workplace simulations. Partners include Microsoft, Google, Canvas, Canva, Thinkific, ClassVR, and Nearpod. Learn more at thinglink.com.
About Instructure
Instructure (NYSE: INST) is an education technology company dedicated to elevating student success, amplifying the power of teaching, and inspiring everyone to learn together. Today the Instructure Learning Platform supports more than 30 million educators and learners around the world. Learn more at www.instructure.com.
---
For more information about the Canvas Certified Educator program, visit Instructure's website here.
If you're looking to design interactive learning experiences in ThingLink, get started here by creating an account, or get in touch with our team to schedule a live demo today!