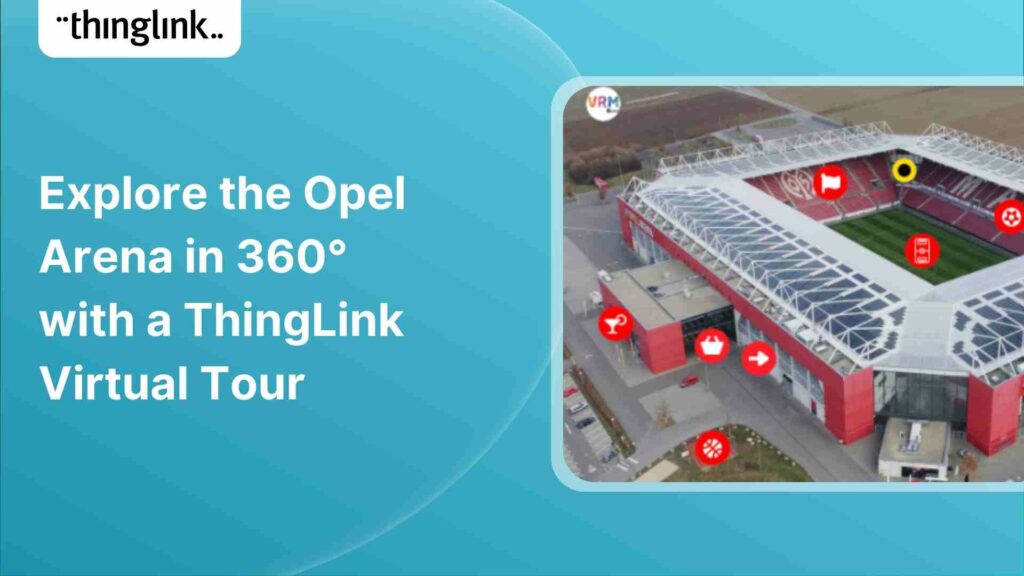 Explore the Opel Arena in 360° with a ThingLink Virtual Tour
VRM is a regional media company that uses ThingLink in this article VRM Arena Tour to give readers the experience of touring the Opel Arena in Germany . The tour begins with an aerial view outside of the stadium and readers can click on the various illustrations to explore points of interest. For example, clicking the field will take you to a 360° view from on the field, and clicking the shopping bag will take you to explore the stadium store. This use case highlights the ability to include regular flat images into your 360° tour. Including a regular image as your starting point gives the reader an easy to navigate table of contents that they can revisit at any point within the tour.
Explore this arena in 360°/VR:
Book a free consultation
If you'd like to learn more about how you can create interactive training, virtual tours and more, schedule a free call with one of our transformation consultants.
Further virtual tour examples for you to explore
Need help in creating your own tour?
Go to our YouTube channel for easy-to-follow tutorials and webinar recordings
Follow us or join our groups and communities on social media
For FAQs and advice from our experts, go to our helpful Support page.