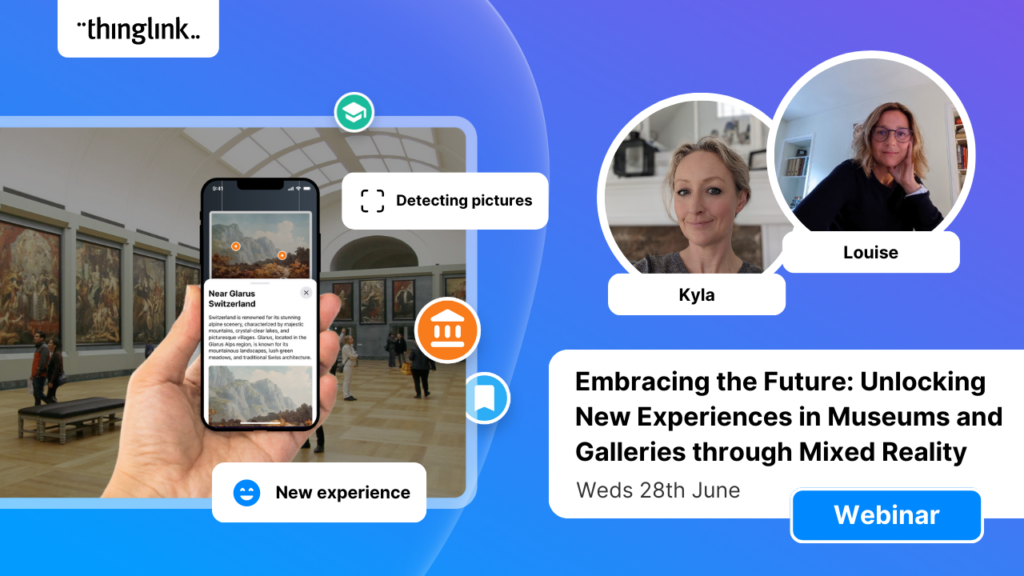 New Webinar! How to Embrace the Future: Unlocking Experiences in Museums and Galleries through Mixed Reality
Now On Demand
Update! This webinar is unmissable!
ThingLink has been a leader in learning technologies, consistently seeking innovative ways to stay ahead of the curve. As pioneers of mixed reality experiences ThingLink is a much loved tool, not only by educators and instructional designers, but also museum educators and historians globally.
By attending our third(!) free webinar in the series you will:
Learn how to engage and create highly impactful experiences for your audience.
Hear more about how ThingLink are developing AI, AR and the latest tools to assist content creation.
Contribute to the discussion of the future for museums and immersive experiences.
We recently released a beautiful case study which received record breaking attention into how the Stuhr Museum, Nebraska created the most emotive and impactful experience with the ThingLink Scenario Builder. The School Children's Blizzard!
Featured ThingLink Creator Carly Harroun, Creative Director at Stuhr Museum of the Prairie Pioneer and Louise Jones, ThingLink are now going LIVE to share how to create experiences like this and discuss the future with Augmented and Mixed Reality experiences.
We would love for you to join us, the webinar is for everyone and anyone interested in immersive learning, instructional design or education. Our webinars are always eventful!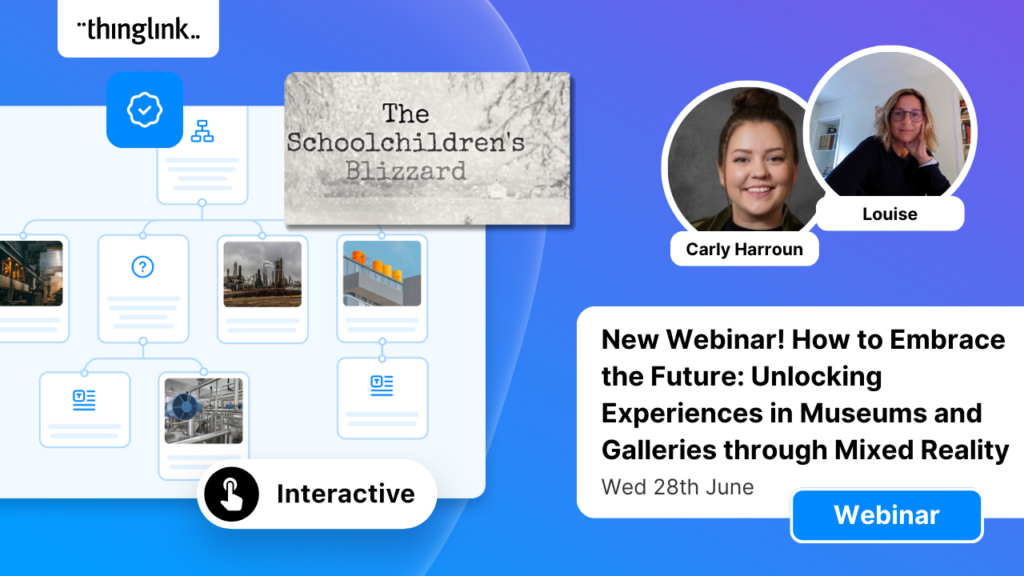 How can you take part?!
Sign up to receive all the details and a link to the action replay!
Sign up for our Exclusive Webinar!
Other posts we think you'll love