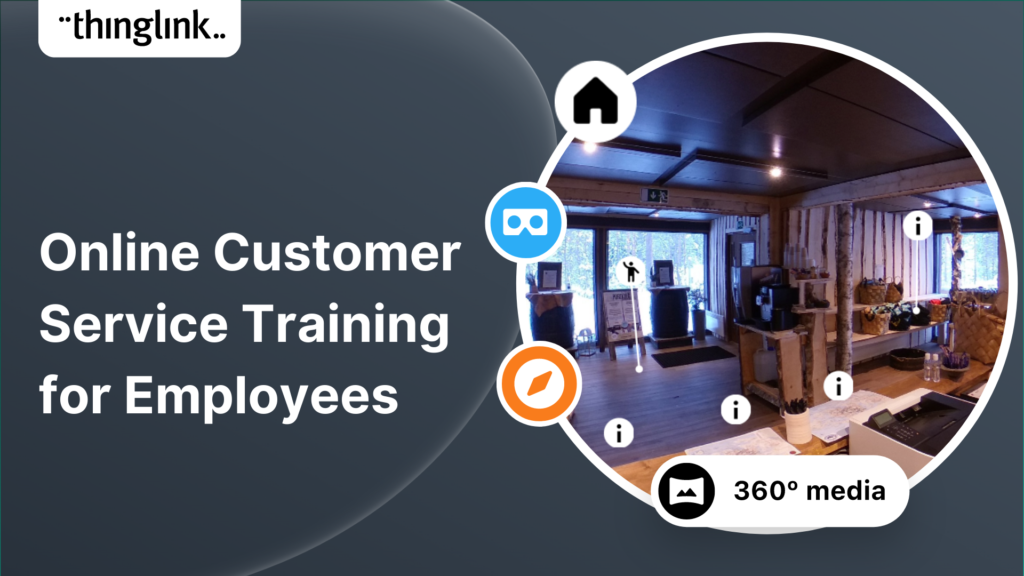 Exemplary Examples of Online Customer Service Training for Employees
What is online training for employees?
As many businesses have learnt in a post-pandemic digital age, online training or elearning for employees is becoming increasingly essential. Online training courses and apps not only help workers to advance their knowledge base and stay up-to-date with industry standards, but also provide a really cost-effective way for companies to invest in employee development.
Schedule a Demonstration
If you'd like to discuss your learning requirements with one of our learning design experts, we'd be more than happy offer you a personalized demo and informal and no obligation call.
By providing an easy access method of delivering crucial information and skills training, an online training program can enable an organization to prepare personnel for current challenges that could have an impact on operations. 
In the customer service sector, virtual learning environments help employees to practice challenging customer service situations and compliance training with the help of simulations. New employees can familiarize themselves with responsibilities and get to know the workplace premises, whilst current employees can upskill or simply have a refresher session with the help of virtual tours.
In this blog post, we look at two examples of online training materials presented through interactive and on-demand learning experiences. 
How do you engage employees in online training and learning programs?
The best way to ensure employee engagement is to create highly interactive learning experiences as part of your online course. The experiences need to be high quality and also accessible through your training platform. However the really good news is that you don't have to invest in expensive employee training software or an elearning platform for your training solutions, or outsource course content production to a third party with the high pricing that goes with it.
Here are two examples of how you can engage employees in online training sessions in customer service.
1. An example showing highly engaging learning experiences. Enabling employees to practice challenging customer situations with VR Headsets.
At Gradia vocational institute in Finland, business students get to practice customer service situations using realistic simulations. The elearning environment, using 360 video simulation functionality, was created with ThingLink's Scenario Builder. This online learning solution is cost-effective, user-friendly and intuitive and supports the development of problem-solving and soft skills across a wide range of training needs and industries.
Read more about the Gradia elearning environment here.
2. An example of onboarding in a corporate training course: Boosting an online employee training program with virtual tours
The employee training created by Järvisydän Hotel & Spa Resort in Finland uses virtual tours which allow new employees to get to know the extensive facilities. It is easy to move around the premises virtually and new hires get to know their colleagues by watching the interactive videos in advance.
Helpful Tip! Using asynchronous materials in the training modules saves time and costs as new employees don't all have to be in one place at one time. It has also been shown that immersing learners in virtual training simulations in this way improves retention and recall.
Read more about Hotel & Spa Resort Järvisydän's virtual tours here.
From the embedded scene above, you can explore the demonstration created on the basis of the introductory material. In the actual orientation material, the new employee moves from one facility to another using transitions, exploring the multimedia tags as required.
What are the benefits of using ThingLink to create this type of training?
ThingLink was designed to be fast to learn and easy to master for content creators as well as end users. Should the training materials require updating for any reason, it's incredibly fast and simple to do. And because the materials are hosted in the cloud, they are updated in real-time, wherever they are embedded – be that on a landing page or in your own LMS (Learning Management System). They can also be used on any device including mobile devices, meaning your employees can access them anywhere.
If you'd like to know more about creating this type of learning material for your students or elearners, please get in touch today!
Start a free trial today
It's very easy to get started with ThingLink, it's fast to learn and can inspire you to develop your learning content.