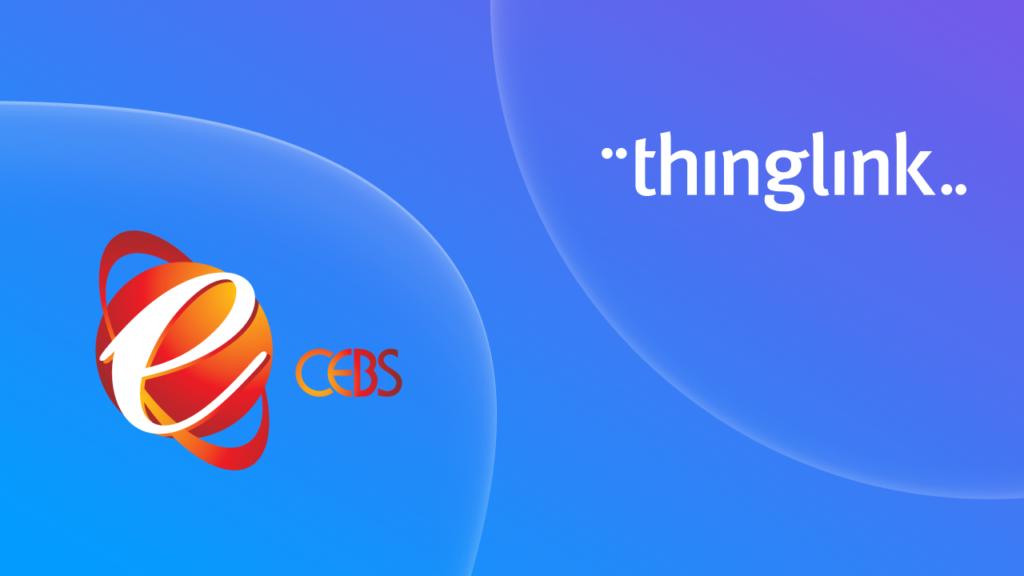 CEBS Global Partners with Immersive Learning Platform ThingLink to revolutionize online Yraining
CEBS, a global provider of IT solutions for digital transformation, announces partnership with immersive learning platform ThingLink to accelerate the adoption of VR and AR technologies in online education and employee training.

Headquartered in India, CEBS helps brands and organizations achieve digital transformation through application modernization, eCommerce, cloud hosting, software integration, and insights from analytics. The core verticals include retail, manufacturing, telcos, BFSI, education and learning.
CEBS is committed to transforming online education to improve the effectiveness of the learning process across industries in the MEA, APAC, and North America.
"Virtual reality and augmented reality are the need of the hour now to help better understand the concepts at workplaces and get a real-time experience at a low cost and at a convenient time. We feel ThingLink brings all the missing pieces to our current solutions and we are confident this partnership will enhance the overall learning process and bridge the gap between theory and practice at schools/colleges and corporations", says Richa Srivastava, the co-founder of CEBS Worldwide.
ThingLink, designed for easy immersive content creation and sharing, has recently announced integrations with multiple major learning and collaboration platforms including Canvas LMS, Classera, Moodle, and Microsoft Teams.
"The use of smart visual media in online learning environments is driven by several practical needs that range from tracking attendance and getting immediate feedback on the learning environment to simulating complex situations for soft-skill training. We are thrilled to work together with CEBS to drive a positive change across industries. Replicating real-life work environments and situations in the cloud for training greatly improves learning experience, motivation, and results", says ThingLink founder and CEO Ulla-Maaria Koivula.
More information and inquiries:
CEBS
Mr. Satish Swaroop
satish@cebsworldwide.com
ThingLink India
Mr. Parimal Guha
parimal@thinglink.com