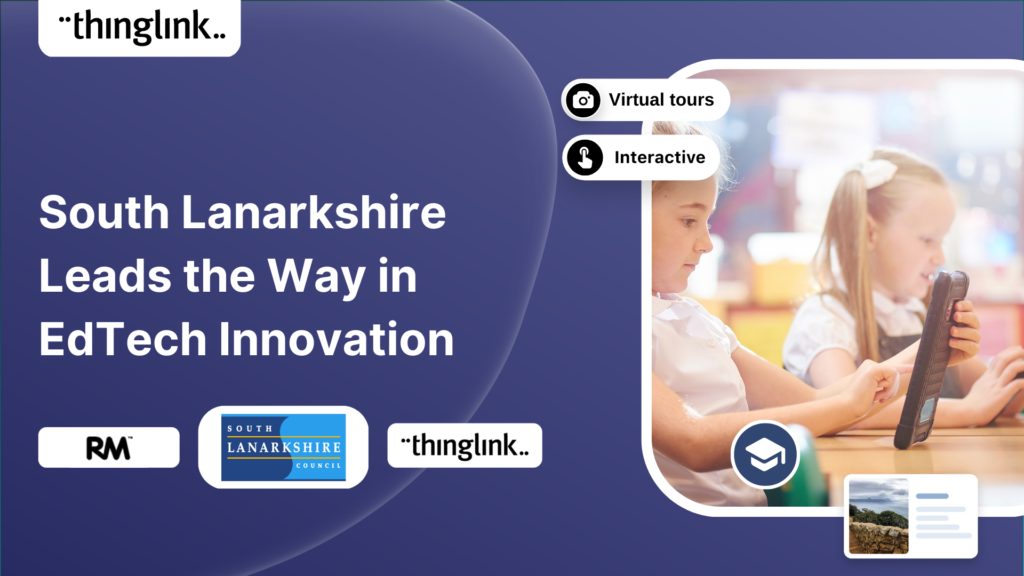 South Lanarkshire Leads the Way in Education Technology Innovation
We are delighted to share this inspirational case study from RM, true education technology pioneers who work with thousands of schools and educational institutions across the UK. Since 1998, RM has supported South Lanarkshire Council, Scotland and their schools and learners on their digital journey as they embrace new technologies and learning opportunities.
The future of education
RM supported the council in its adoption of ThingLink as a learning platform, and in this case study they share how their joint vision was put into practice. It includes powerful examples of how South Lanarkshire teachers utilised the multimedia features of ThingLink to create wonderfully innovative learning experiences for their students.
Meet a product expert
If you'd like to learn more about what ThingLink can offer to your school, council or district, you can schedule an online meeting with one of our product experts below.
However as you will read, it wasn't simply used as an instructional tool or interactive classroom software for student learning and educational content, but also encompassed some really creative applications across the whole school! Schools didn't just incorporate ThingLink into their overall learning environment. They also used it to: increase connectivity with their wider school communities; provide more personalized learning for those students who needed it; and apply the principles of gamification to some of their projects and materials.
During the pandemic ThingLink was even used as for virtual reality school visits when traditional classroom tours weren't possible. This type of virtual visit has been used to great effect by further and higher education providers for prospective college students and it's ideal for pupils moving up to high school too.
The future of education
As we move forward from the explosion in online learning that happened over the last 2-3 years, we can identify a distinct shift. Globally, the most forward-thinking education authorities are increasingly embracing technology strategies which encompass the use of these types of interactive and engaging edtech platforms, apps and tools. Not only to improve learning outcomes and student outcomes but in all kinds of new and innovative ways that strengthen the school community and enhance the digital skills of students, teachers and parents.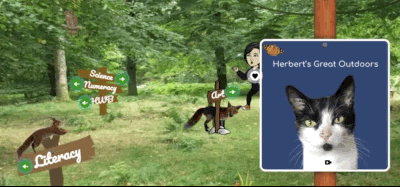 Unleash your school's potential with a powerful partnership
But this new technology landscape can be daunting. Schools and education authorities want to identify the optimal tools for their education system, their learning management system, their classrooms and their specific needs – but often don't know where to start. The expertise and extensive knowledge of sector best practices that a partner like RM provides can bridge that gap, and provide essential support to schools in selecting, applying and developing the most suitable tools.
Want to join the education conversation?
For more examples of how schools are using ThingLink and working with partners like RM, join in the conversation on our dedicated social media education channels: ThingLink Education Group on Facebook and ThingLink Education on Twitter.