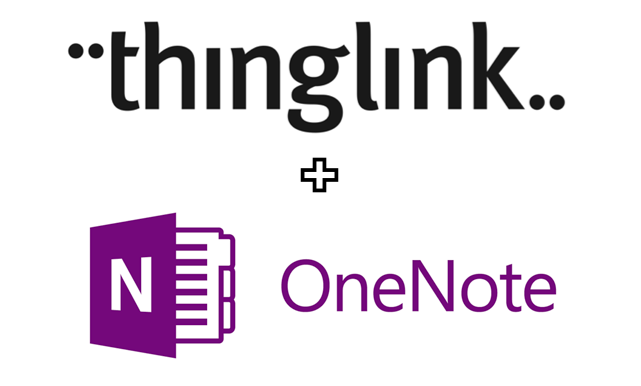 How To: OneNote + ThingLink
---
It's always a good day when you find a fantastic new tool to use in your school classroom or business office. It's an even better day when it plays well with the tools you're already using. In this post you will learn how to easily combine the interactive tools of ThingLink and OneNote to add your interactive image, video, and 360°/VR creations to your notes. 

---
Step 1: Create a ThingLink & find the URL
First, you'll need a ThingLink image, video, or 360° image to add to your notes. Learn how to create any of these projects here, here, and here respectively. After your ThingLink is ready to to go, click on the share icon on your image. Copy the URL.
Step 2: Paste URL into OneNote
In OneNote, make sure you have opened up a page for taking notes. On the page, paste the link to your ThingLink creation. At first you will see just the URL. Press enter after pasting the URL, and the live ThingLink will appear. 
---
 That's it! Combining these two tools is just a two step process, no embedding or coding required. Try using this appsmashing integration to enhance written notes with interactive 360°s, maps, and infographics. 
Want to learn more about using ThingLink with your existing tools? Sign up for one of our free webinars to dive even deeper.
{{cta('6c2b520a-36c1-451e-9767-69f0c36f6f7b')}} {{cta('06e7c15d-d563-47cf-b183-af3573a39056′)}}
---