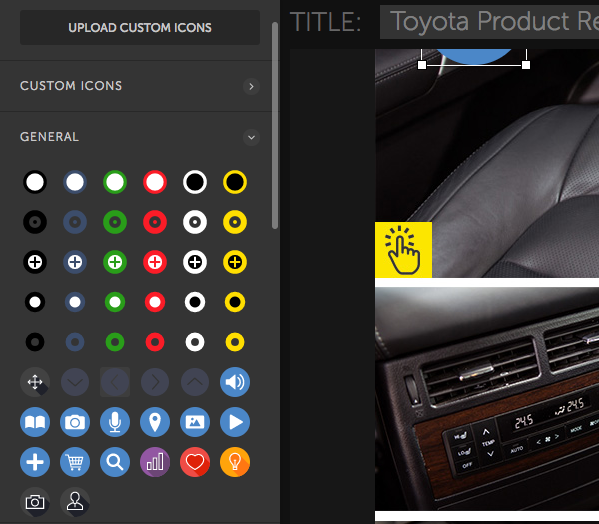 New Feature: 300+ Mobile Responsive Icons
Having a smooth and responsive mobile experience is critical for today's consumer.  With this need in mind, our team just released over 300 mobile responsive icons for ThingLink users to take advantage of while creating interactive images.  These icons vary in color and include a wide range of commonly used visual queues, arrows, bullets, numbers, social media profiles, and more. 
What does this mean?  
All icon hotspots will automatically adjust to any screen size, whether it is a mobile phone, tablet or desktop. This is valuable because the icons won't get crowded on small screens or cover up your base image.  Icons play a vital role in how viewers engage with your interactive content.  These icons have been designed to catch the eye of your audience and increase engagement. 
How do I access these icons? 
Free users will be able to access a limited number of mobile responsive icons.  A Professional license is required to access the full set of icons, as well as upload your own icons.  To use the icons simply click the icon selector and scroll through the options.  Once you've selected the icon, drag and drop the corners to adjust the size. 
---

Want to learn more? Click to schedule a 20min screen share demo with me at a time of your choice to learn how to get the most out of ThingLink for your business.  Or, email me directly andrew@thinglink.com. 
{{cta('f3903730-8051-4ca2-8c48-4716245ce78e','justifycenter')}}