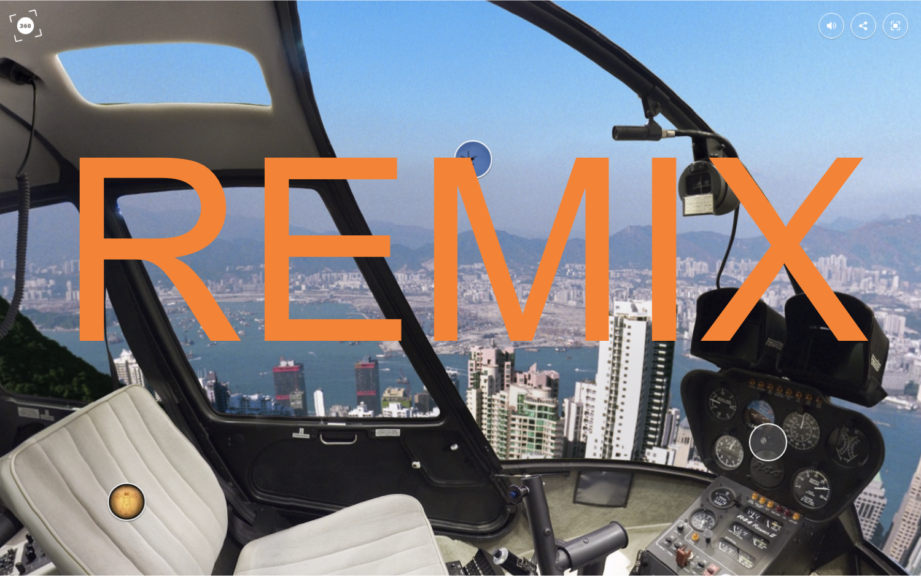 Feature Update: You Can Now Remix 360 Photos!
The number one concern we've heard from early adopters of our interactive 360° editor is that it's difficult to find 360° content to use as a background image. We hear you!
We have now released the option to remix 360° images from other users. Just like with standard images, remix allows you to save a copy of another user's image in your account. Then you can add all your tags to make the image your own.
360 remixing is great for three purposes:
Finding great background images to tag: 360° photography is still new, so background images can be hard to come by. Now you can find great options by remixing images from other users, and from ThingLink examples.
Sharing ideas: Our community of users has already put together an incredible set of 360 projects. When you run across one that would be perfect for your own reference, or classroom, use remix to save it to your account so you have easy access whenever you need it.
Templates for students: If you're a teacher, remixing is a great way to make sure your students stick to the rubric. Create a 360 image featuring question tags. Have students remix the image and fill in the answers!
How to remix
If you have our Premium level plan, look out for the crossing arrows icon beneath any 360 image on ThingLink. Click this icon and the image will be saved in your account, and the editor will open for your copy. If you don't want others to remix your images (360 or otherwise) head to your settings and uncheck the box to allow remixing. 
Ready to start remixing and tagging 360 images? Get started with our Premium business or education plans.
{{cta('55405443-7b07-4ed6-b38d-f8d42a839edf')}}    {{cta('5c40fc45-84fb-449e-aae3-7299795990d3')}}