2. All custom fields are empty by default
No more Niagara Falls! The tag preview starts from an empty canvas. Just add your text, title, link or photos!
3. Tag layout adjusts to your content automatically
+ If you only have three or fewer lines of text, it will align at the middle of the tag:
+ If you have more then three lines, the text will align to the left: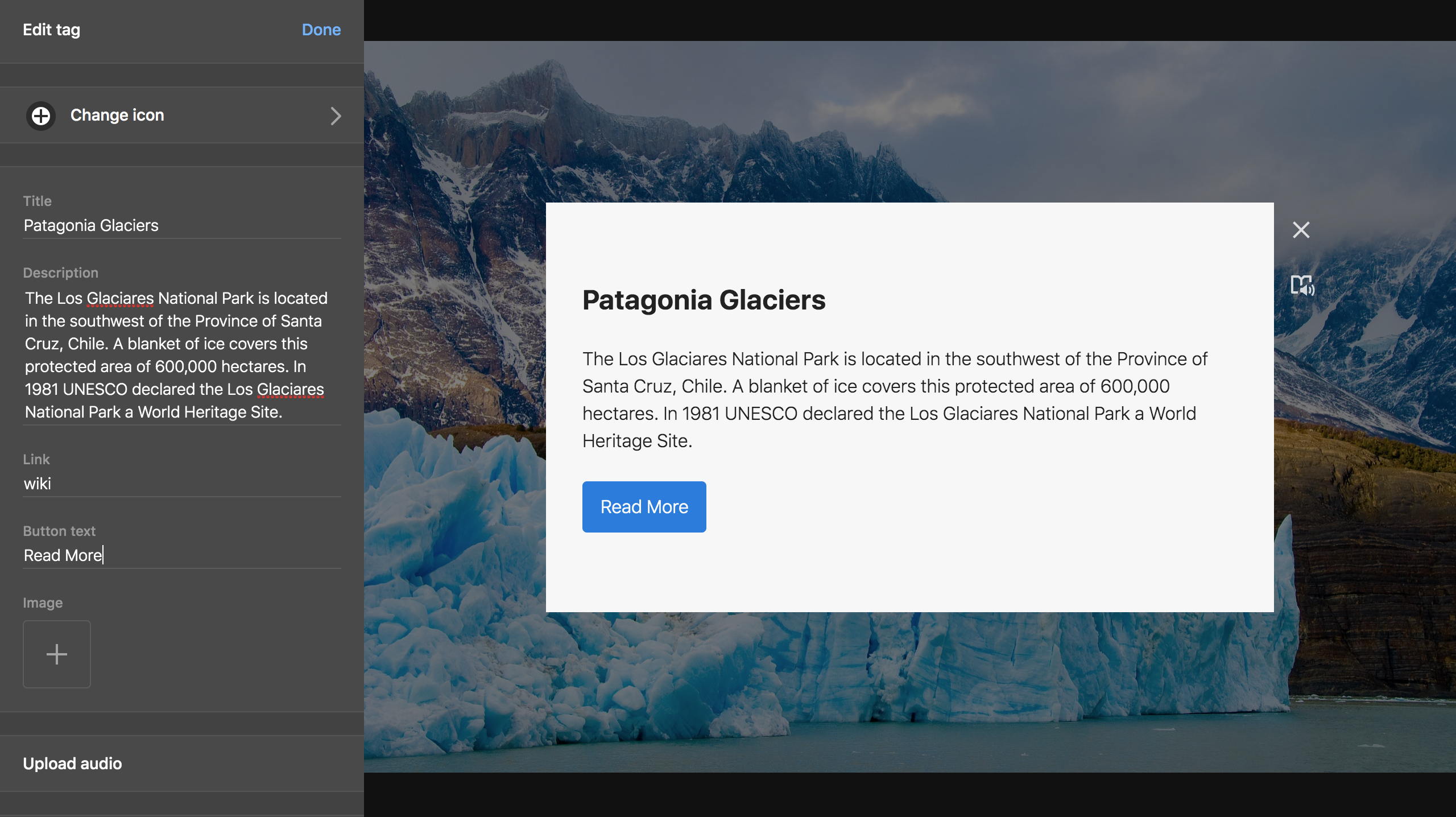 + Same alignment when you upload an image:
+  Images in a tag that have text on the right side will open in full when you click them. Click again and you see the text: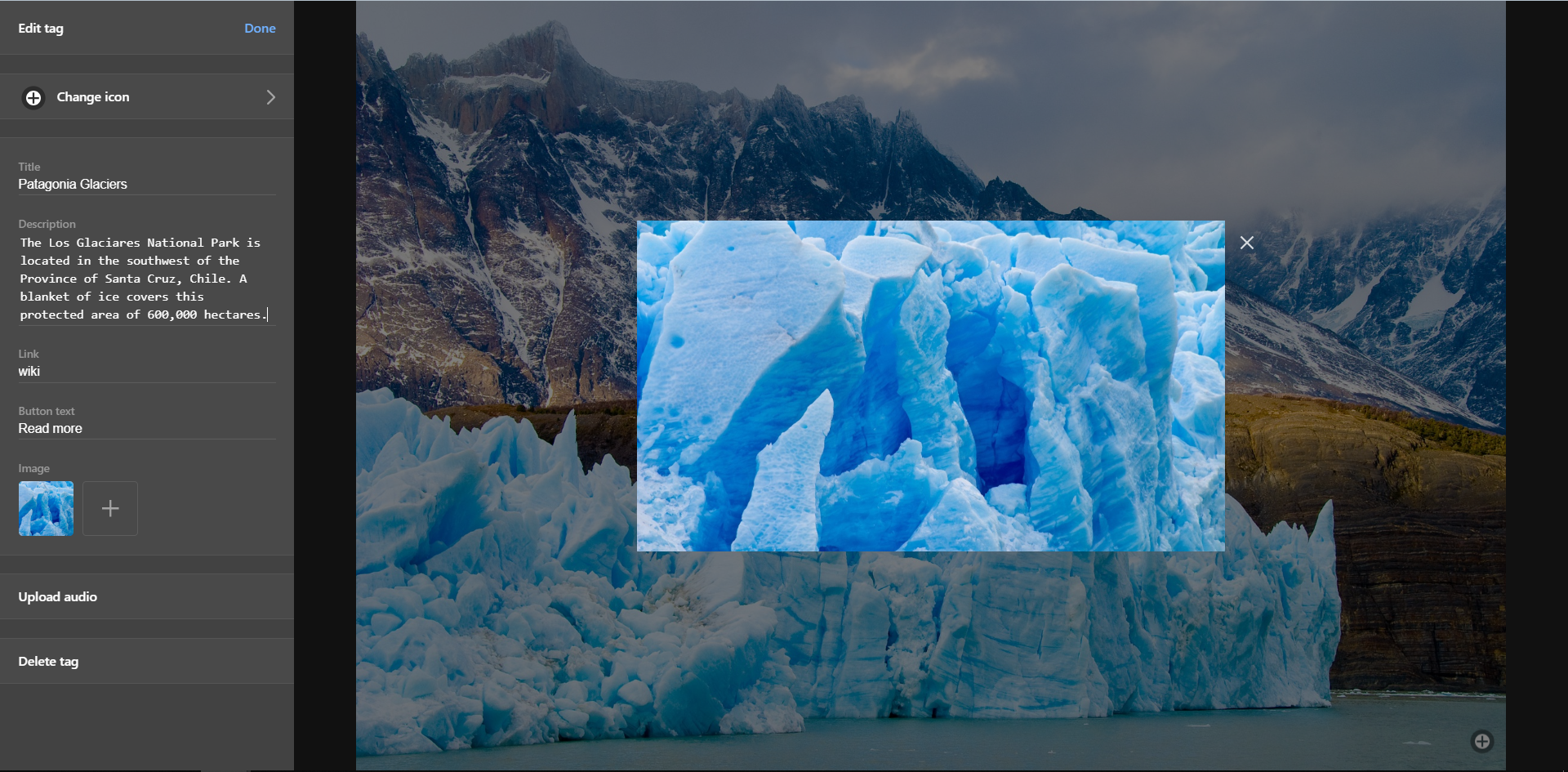 + Without title and link, text shows under the image:
4. Support for markdown that unlocks bold and italic in tag text
Use asterisks for *bold* text, underscores for__italics_.
5. New look and behavior for the transition tag 
The new version has a line underneath the icon and it blinks on hover. Clicking transitions the viewer to the next scene.  Note: Transition does not anymore have a label so that we can differentiate it from the new text label.
6. Tour has a default BACK button for easier navigation 
The button appears automatically in the upper left corner of each image or video.
7. A Radar view for 360 images and videos 
The packman looking icon in the upper right corner is a radar that shows your position (yellow dot) and viewing range. This helps you get an idea of the number and location of hotspots in a scene.
We hope you enjoy these updates — more exciting news next week from ISTE, Philadelphia!