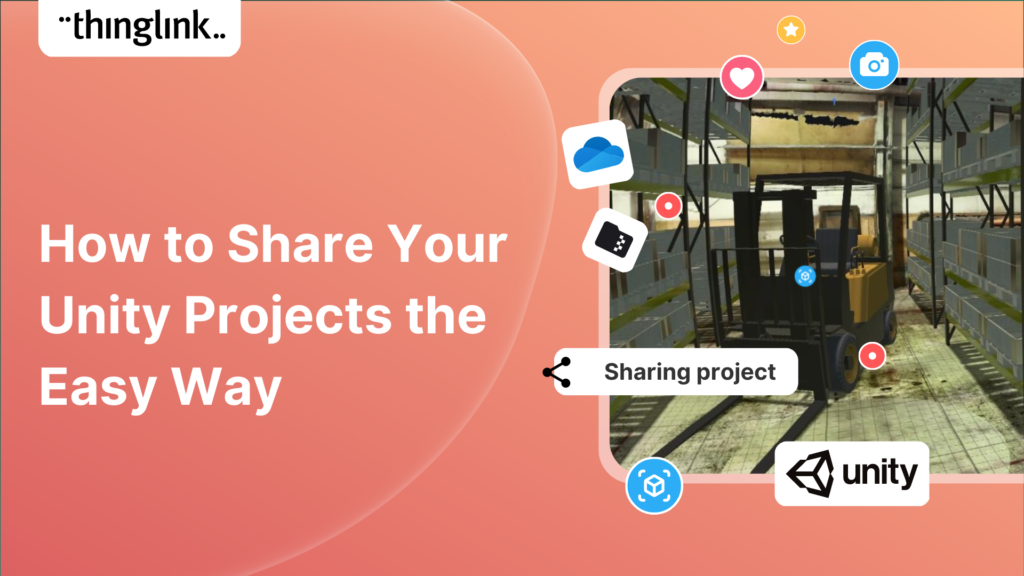 How to Share Your Unity Projects the Easy Way
Sharing Unity projects at the development stage for feedback and advice can sometimes be a complicated undertaking – particularly when the parties involved have different operating systems, a different Unity license – or no access to Unity at at all. To make this process as efficient, easy, and stress-free as possible, we developed the ThingLink Unity plug-in.
Meet a product expert
If you'd like to learn more about what ThingLink can offer to your company, you can schedule an online meeting with one of our product experts below.
What's the best way to share a Unity project?
This will all depend on the exact situation. We look at a few variations below, starting with the ThingLink Unity Plugin – which we designed to be the easiest way for Unity developers to share their projects with team members who don't have access to Unity themselves.
The best way to share projects with users who do not have access to the Unity hub or Unity Editor
Optimization of your development time
Time is a valuable resource for developers – particularly if you're working on projects that require multiple iterations and concept level feedback. Luckily there is a new way to seamlessly and easily share 360° snapshots of any part of your project with clients or colleagues. These avoid having to download project folders and project files onto local machines – taking hours off the time required for compress and upload.
3rd party plugins from Unity Asset Store: ThingLink
ThingLink's easy-to-use plugin helps you maintain an efficient workflow. It helps you keep track of changes over time while keeping communications open in real-time. With the ThingLink Unity plugin, you can quickly and easily share any project with users across the globe. Your recipients will be able to access the snapshots on a variety of devices including iOS or Android phones, tablets or even VR headsets.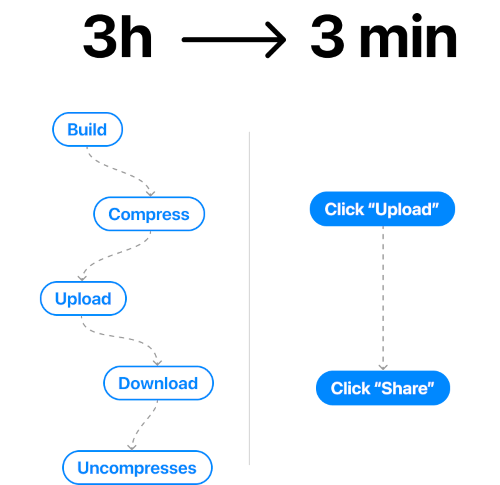 To further streamline collaboration when sharing projects in-progress between customers, colleagues and others who don't use Unity, consider accompanying it with helpful text or voice notes that provide context or additional information about functionality. For instance: in this example below, a virtual model featured pertinent data regarding machines within its shop floor environment which proved particularly useful for all involved parties.
FAQs
No – there is compatibility across all usual operating systems, Windows, Mac (iOS), or otherwise.
Do project collaborators need Unity experience to use the plugin?
No. Even someone completely unfamiliar with Unity can view your project in ThingLink – one of the easiest and most intuitive platforms around. There is no requirement to share source code or provide tutorials on file opening.
How to share your Unity projects with other users who have a Unity license
You may be involved in game development or RT3D models with developers, game design customers or project members globally who are using identical versions of Unity installed on their machines.
Using Unity Collaborate
You can easily share Unity projects by sharing a workspace with your team members. Simply utilise the real-time sharing and collaboration tools available in Unity Teams, a tier which includes 1GB of Cloud Storage. However it's essential that you assign team members Unity Teams seats in your organization. Follow these links for more information on:
Using OneDrive or email to zip and share your files
You can also use a cloud service or email to easily share your new project with others. For best results, smaller file sizes and maximum security against file corruption, zip the Assets and ProjectSettings folders before transferring them. Keep in mind that it is not necessary to zip every single file – these two are the most important for successful sharing of projects. The other user then accesses the folder and downloads to their own device. More detailed instructions on the process of exporting projects into other version control systems can be found here.
Additionally, you can use the Unity Package Manager as an alternative method for sending certain files; read more about that on the Unity website here.
More help with using the ThingLink Unity Plugin
Looking for an introduction to the user-friendly ThingLink editor and interface? Find all you need at our Support Pages – including step by step tutorials! For comprehensive Unity support, visit the support pages on the Unity website. The Unity community is also a great resource in finding helpful information from the Unity Forum, Unity Answers and other useful assets.
Read more about the ThingLink Unity plugin here and also at our dedicated Unity plugin support page.
Meet a product expert
If you'd like to learn more about what ThingLink can offer to your company, you can schedule an online meeting with one of our product experts below.