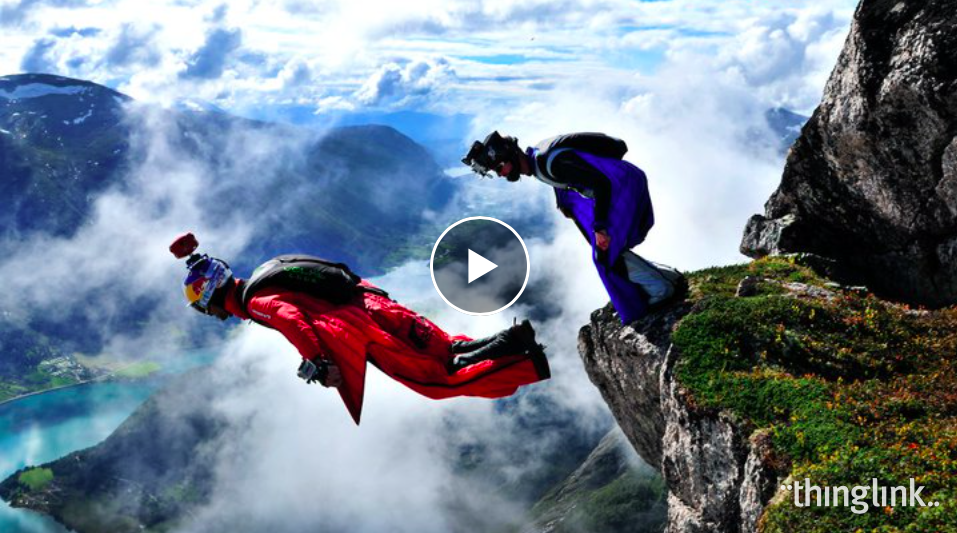 Interactive 360 Degree Videos: A Demo For A New User Interface
VR-style 360 degree videos are a modern trend in video production for many brands and media companies around the world. Individual users, especially in sports, are also welcoming the new technology via solutions such as 360-degree camera array built out of 16 GoPros. But what about interactive 360 degree videos? Our product team recently built a demo to explore the user experience for an interactive 360 degree video for desktops, mobile devices, and VR-set environments. Here is ThingLink's Head of Product, Alexey Solomatin, explaining what they did.
What is the demo about?
AS: This is a demo about an interactive, VR-style, 360 degree spherical video focusing on  exploring an optimal user experience for desktop and mobile browsing. We have thought about these questions for  several years, but there has not been a lot of 360 material around for testing – this has changed.
 What are the typical UI challenges for embedding content in a 360° video?
AS: When viewers "move" in a 360 degree spherical video environment,  there are a ton of objects everywhere, and it is hard to create good UX for navigating. How do you for indicate that there is something "behind" you on the screen? How do you visually (on a small screen) trigger people to "turn their head"? These are key questions for engagement and a good user experience.
Our approach to solving these challenges consists of placing points of interest (POI) to the sides of the video instead of making them follow objects inside the video. This solution has two main benefits:
Interaction: POIs are shown, for a selected time, in one static position making it easy for the viewer to interact with the desired additional content. This frees the user from trying to select moving POIs with a mouse pointer.
Visibility: POIs located outside the main viewport are being identified with a specific  compass icon. Clicking a transparent, "inactive" POI adjusts the camera perspective and automatically moves the camera to a new position. Active POI is highlighted with a color, and a 'Read More' button appears allowing the viewer to take action.
With images, the POIs are typically placed on top of objects in the picture (see image below).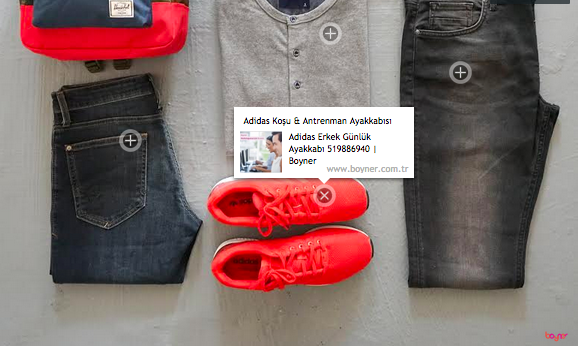 The same approach with video content means you make POIs follow moving objects inside a video. In our opinion this kind of UX is not ideal because viewers have to chase additional content with their mouse pointer in a dynamic, constantly changing environment.
Admittedly, POIs that track objects within video look and feel cool at first sight, but we believe this is not the best way of engaging viewers to explore embedded content in a 360 degree video because they are hard for viewer to click.  Our team seeks to strike a balance between pure immersion and the ability to maintain a smooth user experience for content exploration.
 What is most exciting to you about 360 degree video?
AS: 360 degree video content has introduced a brand new way to browse the web and ThingLink is amongst the first to create interactivity for 360 degree content. What we find most exciting is the realization that creating interactive 360 degree videos for brands and publishers does not have to be strenuous or expensive to build or outsource.  In our case most of the work was done when we built the first video editor on ThingLink's platform. We are now adjusting this editor for 360 degree content which means users will already be familiar with annotating content on ThingLink so the learning curve for creating interactive 360 degree content will be short.  It is definitely the easiest tool to create interactive content on the market currently and requires no advanced coding and computer skills.
The second aspect 360 degree video we are most excited about is statistics. For the first time it is possible to use 360 degree video with multiple POIs to acquire data on consumer interest and engagement patterns. 
 What are the areas for application?
AS: Interactive 360 degree videos can be used in a variety of verticals: sports, games, vitrual tours, advertising, and education. The proposed concept of interactive 360 degree video can also be applied to work on VR sets such as Oculus Rift.
A live example for desktop can be found here (use latest versions of Chrome, Firefox, Safari or IE).
Alexey Solomatin is Head of Product Strategy at ThingLink, Co-founder of an interactive video company Smartag (acquired by ThingLink in 2014), and has a Ph.D on object identification and tracking in videos from ITMO University. 
Interested in creating your own interactive 360 degree video demo? Contact Alexey at alexey@thinglink.com.