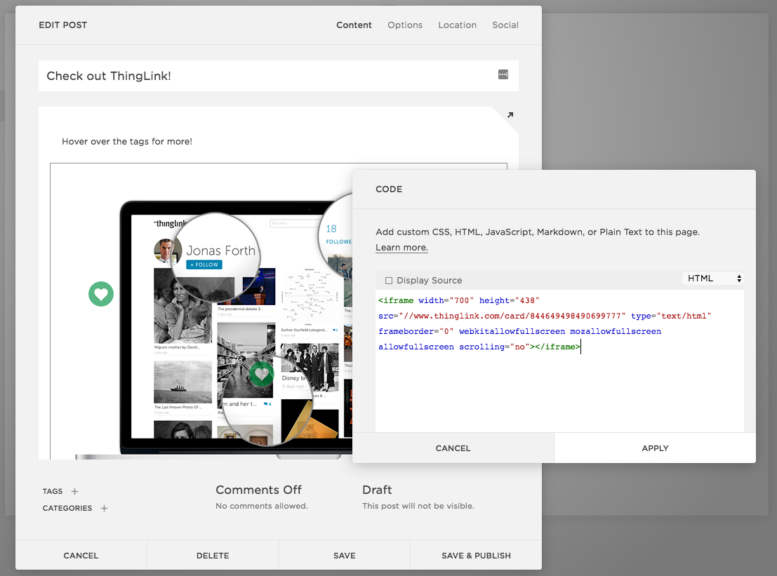 How To: Using ThingLink with Squarespace
---
Squarespace allows you to create beautiful website with customizable templates and easy drag-and-drop functions. You can also easily add interactive ThingLink creations to your Squarespace page to create an interactive experience for your visitors. 
---
Step 1: Grab your ThingLink Embed Code
On your ThingLink image, video or 360° image, click the share button. On an image it appears as an arrow coming out of a box. On videos or 360s it is a v shape. Click the share button and copy the iframe embed code for your creation.  
Step 2: Add a Post and Insert a Code Module
From your Squarespace admin page, add a new post or edit an existing post. Use the plus button to add a Code module to the post.  
Step 3: Paste your Embed Code
In the Code module, paste in the iframe embed code from ThingLink. Save your post to see the ThingLink live! 
---
Want to learn more about how to create and share interactive media for your digital outlets? Join our weekly webinar!
{{cta('f87a2b2d-4c14-4f99-bf7b-f61608356c39')}}
---