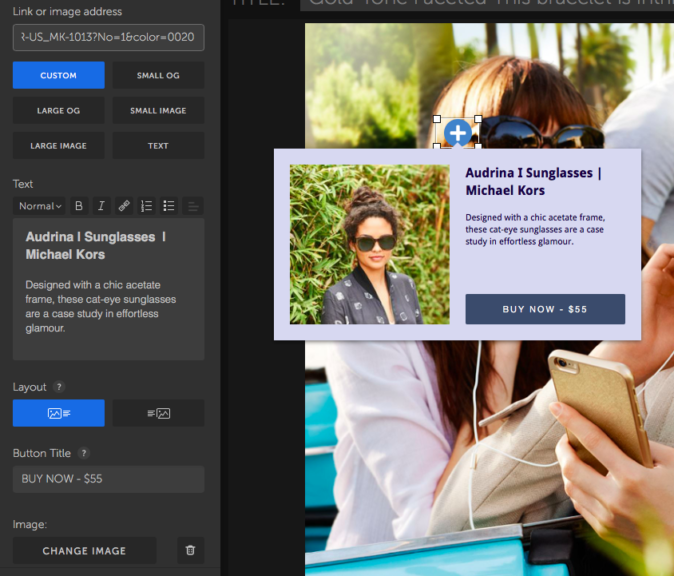 New Feature: Customizable Web Link Tag
One of the biggest feature requests over the last year has been the ability to customize the content of web link tags on ThingLink.  Previously, ThingLink would pull the metadata displayed on your web page and translate it into a tag with a picture and title that could not be edited.  Now you can fully customize the content of these web link tags, including image, title, body text, and call-to-action button.  Continue reading to learn more what this feature means, why it is valuable and how to use it. 
What this new feature means:
View this before and after sequence to see this new feature in action: 
BEFORE
Notice the image, text and web link within this tag.  This content can not be controlled.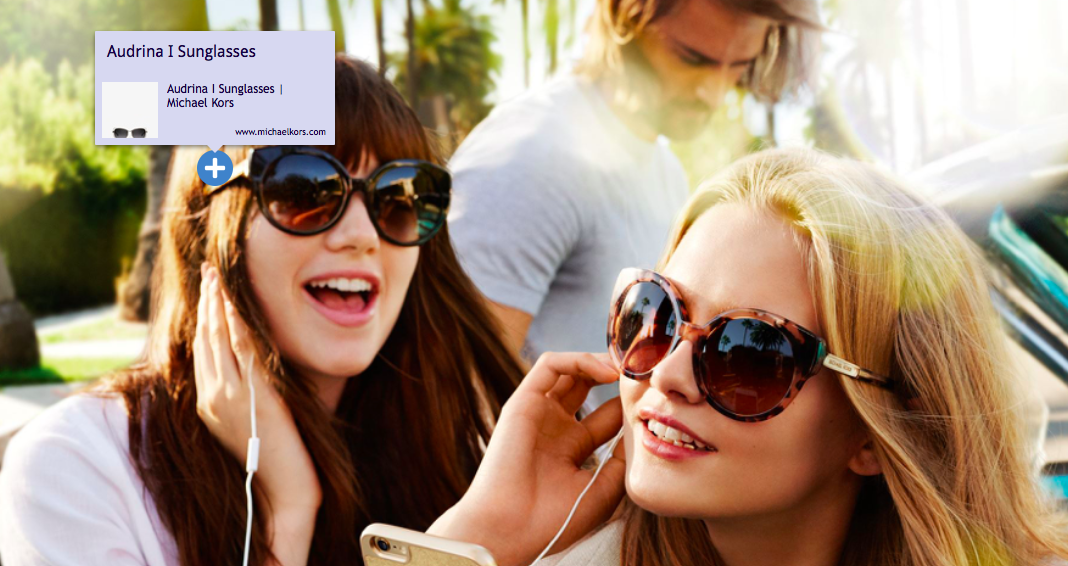 AFTER
Now you can upload a new photo, control the title & body text, and adjust the newly added call-to-action.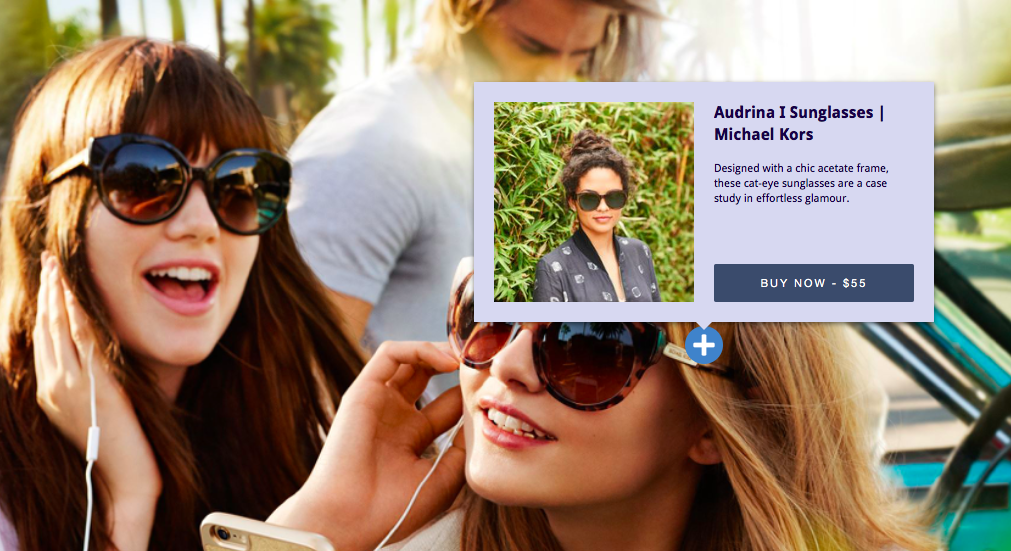 Why it is valuable: 
1) 100% control: web link tags are the number one tag used on ThingLink and today's consumer needs full control of their content. This tag allows publishers and brands to control everything that appears in the tag. 
2) Call-to-action: this new button will increase click-through-rates and engagement.  It also gives users the power to make a call to action for a specific KPI.  For instance, a retailer will want to instruct customers to "buy now", while a publisher may want readers to "explore more" 
3) Mobile responsiveness: when this tag is viewed on mobile it responds to any screen. 
How to use:
Copy a web link into the "Link of image address" field of the tag editor and select "custom". 
From there you can adjust the text, layout, button, and image with the controls below.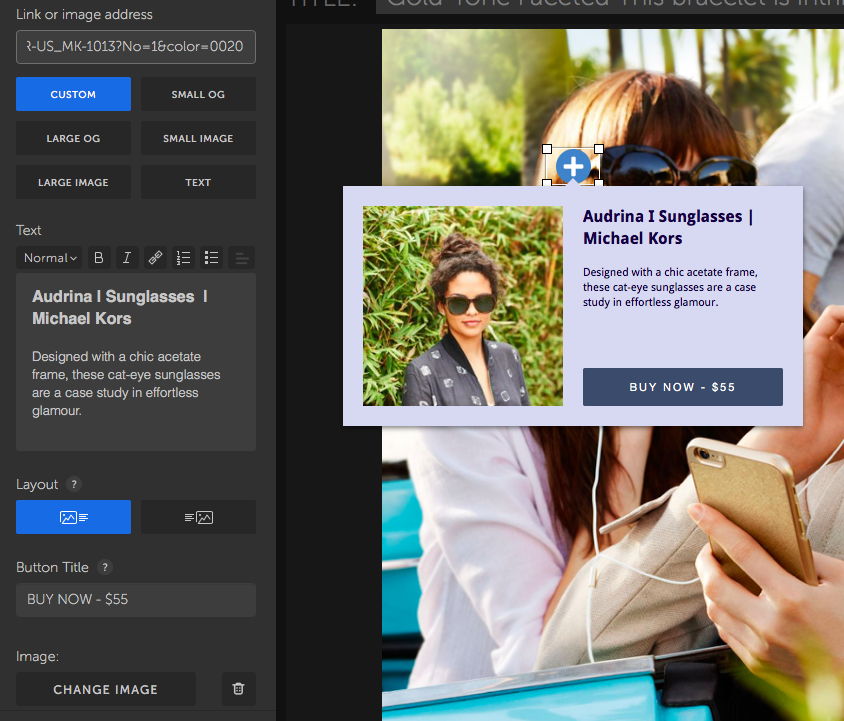 In action:
View this use case below to see the new tag in action: