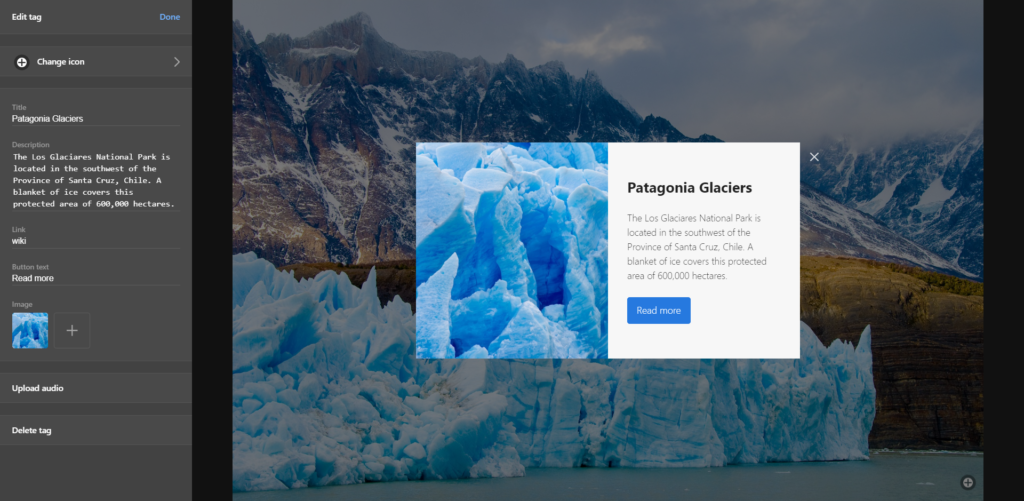 ThingLink 2019:  A complete visual content creation solution for schools and workplaces
At BETT London 2019 we set ourselves an ambitious roadmap that included several product updates aiming at one goal: Making it easier for educators in small and large organizations to create engaging and accessible visual learning experiences, and for learners to express themselves using multiple forms of media.
We joined the Microsoft for Startups program, and teamed up with several product experts and engineers from Microsoft Education who gave us their time and guidance to make things happen. And we did! Five months later at ISTE 2019, we announced five major product updates and improvements to the ThingLink platform:
Native support for Flipgrid videos
360 video annotation (also available through via Microsoft Teams) and VR viewing, and 
Direct sharing to Microsoft Teams Assignments and Channels
Here is how these updates relate to one another and how they support student-centered learning in the classroom:
The new editor UI with five basic media types makes content creation easier and faster for teachers and students: users can enrich their visuals with simple text labels, videos, embed codes from 3rd party services, or a combination of text and photos.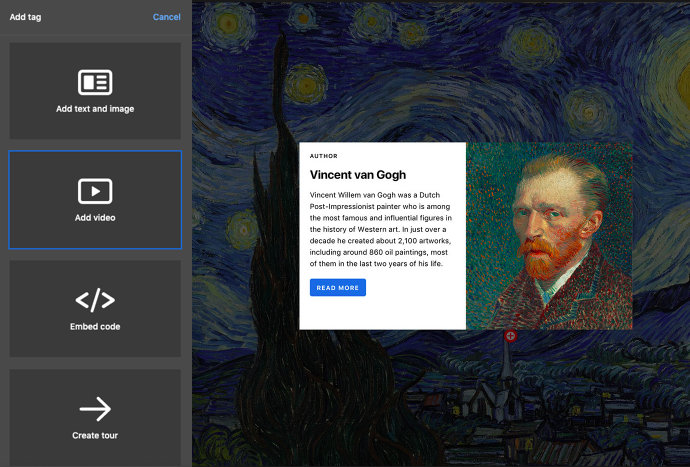 Many teachers like to include ThingLink projects into their assignments whether as required course material, or as a digital storytelling exercise for their students. This is now easy with direct sharing to Microsoft Teams Assignments and Channels.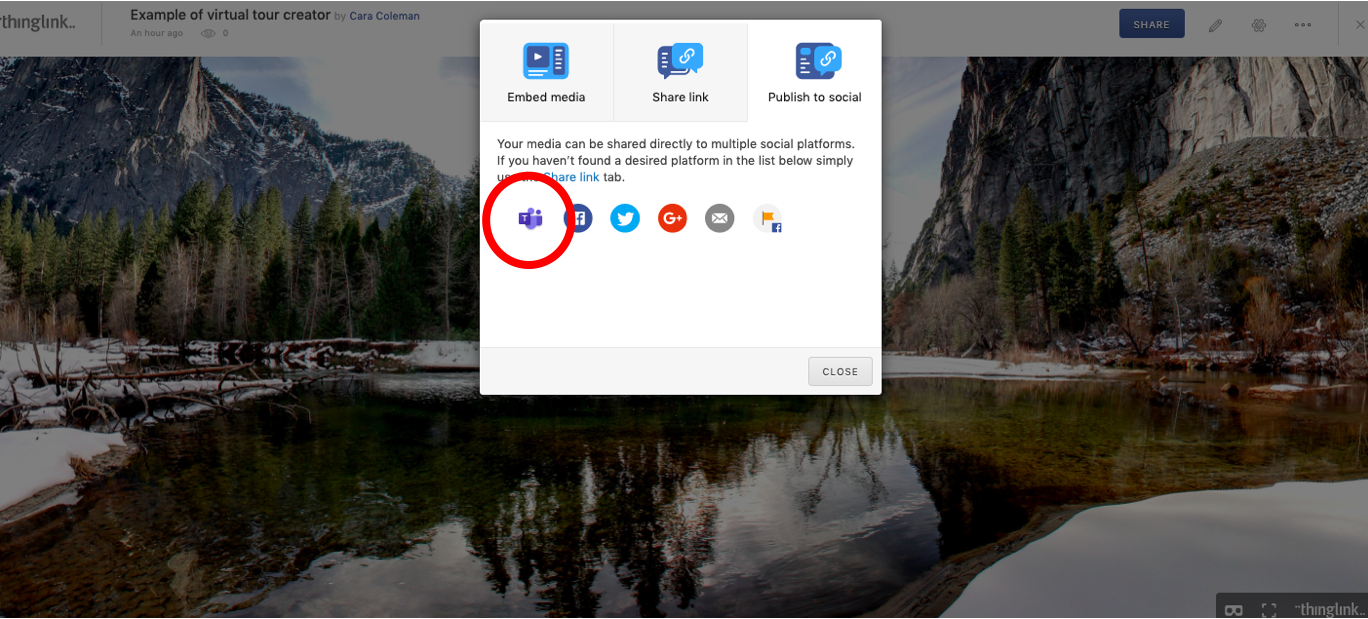 All ThingLink images, videos, and virtual tours are now accessible with an integrated reading tool & language translation. The icon for Immersive Reader appears automatically in the top right corner of any hotspot with a text description.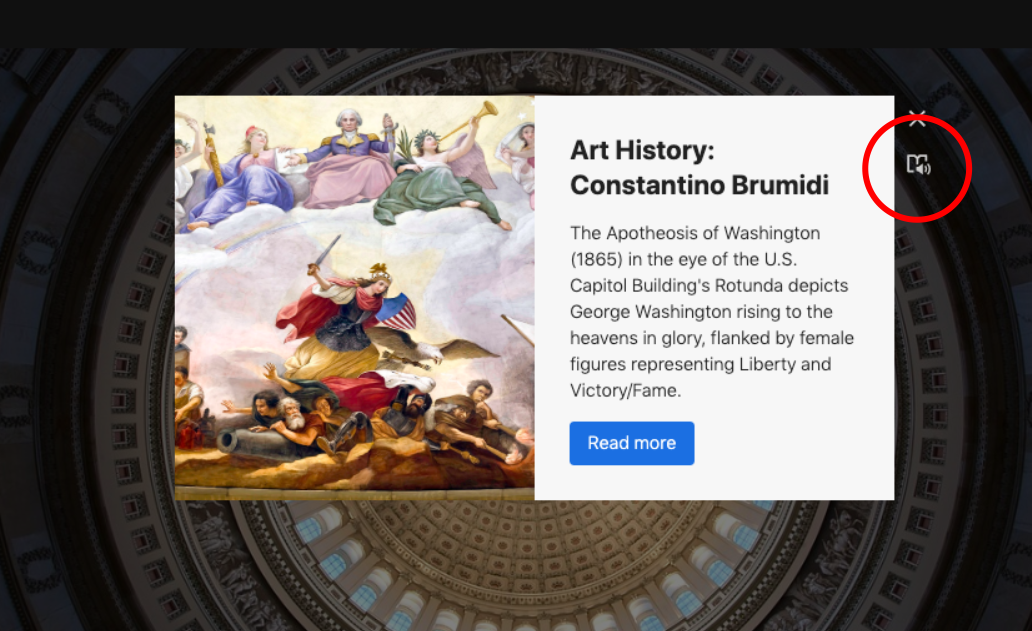 Let's say that in the assignment one of the tasks would be to conduct an interview or to reflect one's learning using Flipgrid. Since ThingLink and Flipgrid is often used together, our video tag now supports Flipgrid videos natively. This means Flipgrid videos play directly from ThingLink images.
If the assignment was about creating a virtual tour using 360 degree images and 360 degree videos, both can now be edited directly in the ThingLink app on Microsoft Teams. In addition, with the support of WebVR, these creations can be viewed with high end headsets such as Oculus Quest and Go, HTC Vive, or Windows Mixed Reality headset.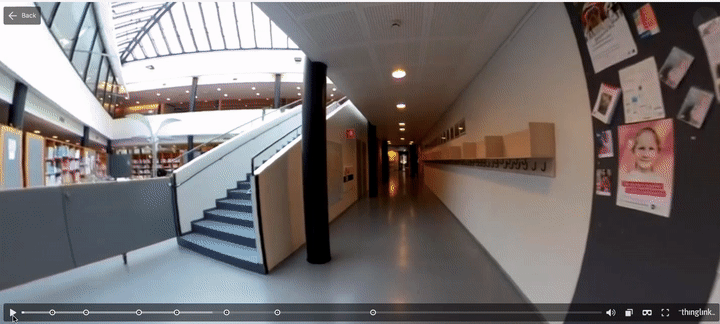 FEATURED PROJECTS AND EDUCATORS
ThingLink has a wonderful, global educator community that continues to come up with innovate ways to use interactive images and virtual tours in education.  These educators give us feedback, they report bugs and share ideas how we could make our platform better. This year, I would specifically like to thank Astrid Hulseboch, Annamaria Bove, and Elita Serrao from Italy;  Mikko Ripatti, Pekka Ouli, Jari Simonaho and Sampo Forsstrom from Finland;  Michelle Eckstein, Karalee Nakatsuka, Bobby Brian Lewis, and Elizabeth Levine from the US; Terje Bergli from Norway, and Parimal Guha from India for the valuable emails and the conversations with our team.
To share some of the energy and inspiration from our teacher community, and to showcase the new product features in action, we are continuously interviewing educators and sharing their projects on our blog.  This week, we wrote about Karalee Nakatsuka's virtual immigration museum assignment to middle schoolers, Grace Ko's virtual training for pre-service teachers, and Jari Simonaho's example of how to document and make local history accessible in the cloud.
Finally, I would like to thank again the super awesome and inclusive Microsoft Education product team, Dan, Anson, Mike T, Steven,  Baldwin, Mike F, Jason and Justin for inviting us to become a Microsoft development partner and to showcase the new product updates at ISTE 2019! Next, we would love to connect with more educators and put all the new capabilities in good use!!