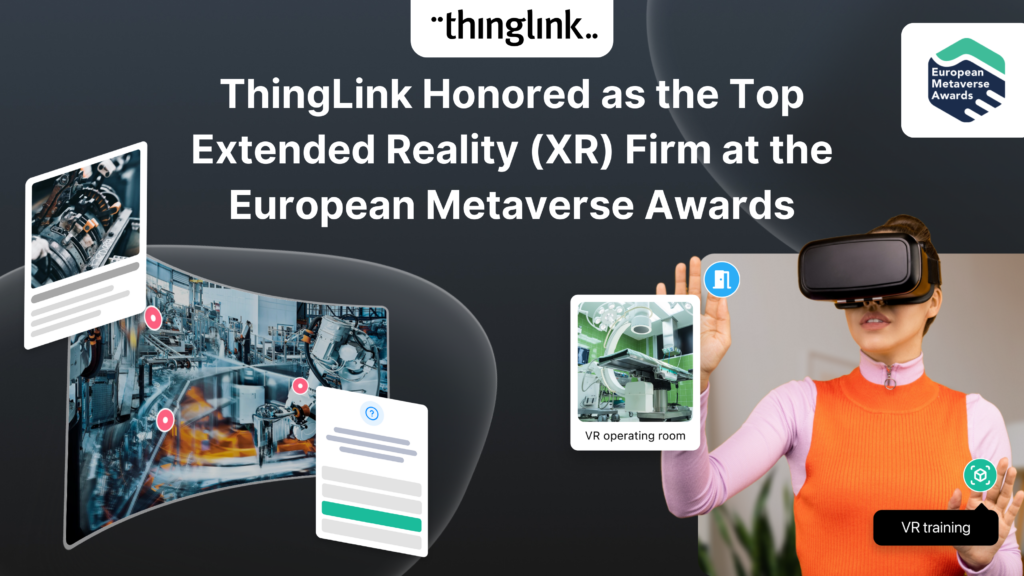 ThingLink Honored as the Top Extended Reality (XR) Firm at the European Metaverse Awards
ThingLink was honored to be named as Top Extended Reality XR Firm at the European Metaverse Awards. A record 123 top companies were short-listed as finalists in the 22 Awards categories at the awards and summit in Berlin last week.
The industry expert judges were impressed by ThingLink's evidence-backed submission. It demonstrated that ThingLink is not only a trusted solution but has also evolved with emerging technology, guiding their customers to develop impactful training experiences.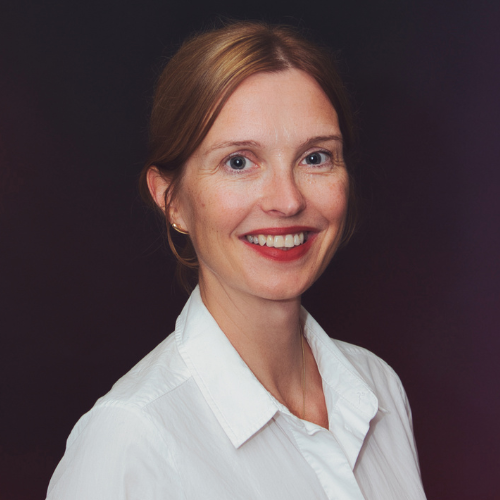 "We're thrilled for this honor and the recognition of the bridge we built from the 2D internet to the Metaverse with the easiest suite of immersive eLearning and content creation tools available for businesses, brands, and educational institutions."

Ulla-Maaria Koivula ThingLink Founder & CEO
ThingLink – Top XR Firm
XR or Extended Reality is the perfect term to conceptualize what ThingLink is and offers. A fast and easy way to create Interactive and immersive learning experiences that can be delivered in highly impactful ways, and accessible on any device. Whether in-person or in synthetic spaces, on-site or off-site, ThingLink provides the tools to enable organizations to tailor content for every training scenario.
Get Started for Free Today
Start your free trial of ThingLink today. Ask for a call with our team of experts to guide your use of interactive media and immersive learning for training and more.
Customers consistently express their trust and confidence in ThingLink's ability to enable them to deliver impactful training.
The platform has notably transformed education and elearning by reshaping how learning and training is created and consumed. ThingLink has made it incredibly easy for everyone and anyone to do this, from creating 360 photospheres of environments to creating real world contexts for scenario based learning with interactive content.
Think you know ThingLink? Think Again!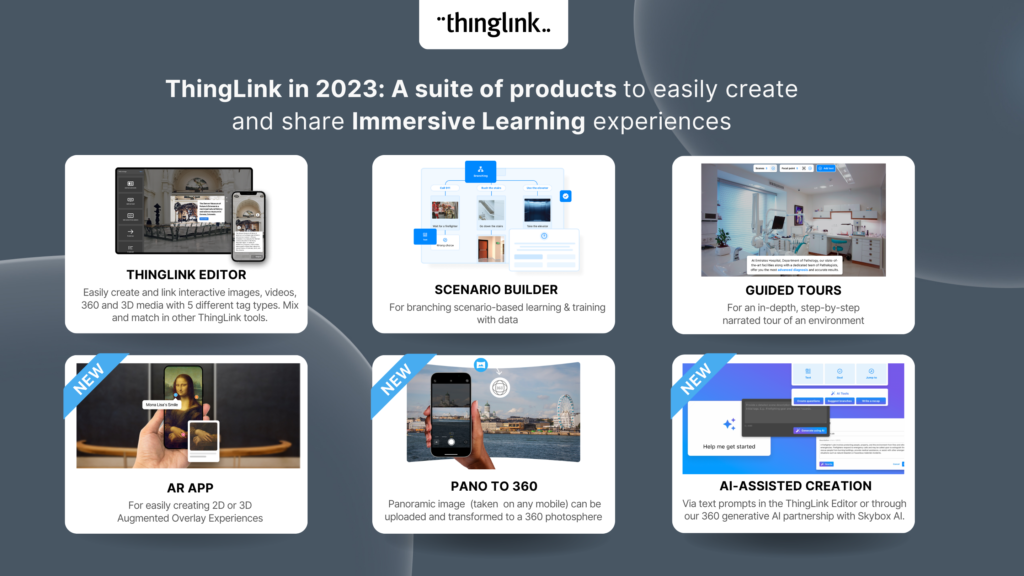 ThingLink's Suite of Products in 2023 includes essential features for creating impactful employee training and essential assets for processes and information.
Advanced Multimedia Editor for adding interactive hotspots with layers of information on your images, videos, 360 media and 3D objects.
ThingLink Scenario Builder for creating branching scenario based learning experience, perfect for decision making in high risk situations, includes learner data and analytics.
New! Guided Tours, for creating virtual tours with single click with built-in narration.
New! Augmented Reality AR App for an in-person onsite experience to gain essential information by overlaying info on machinery or objects.
Panoramic Images to 360 Photospheres converter, enabling anyone to create 360 images with their mobile device.
AI Assistant Tools Via text prompts in the ThingLink Editor or through our 360 image generator with Skybox AI partnership
Three Essential Resources
Book a free consultation
If you'd like to learn more about how your company can save resources and effectively support employees with impactful trainining, schedule a free call with one of our transformation consultants.

Looking for more training and elearning inspiration?
For more inspiration, make sure you're following us on social media. In particular, please do join our LinkedIn Community.