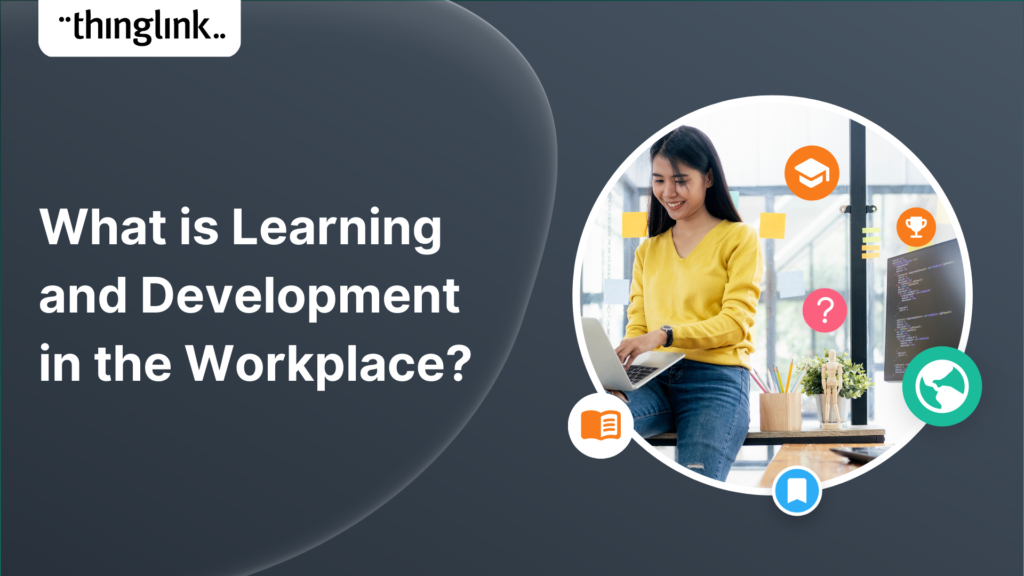 What is Learning and Development in the Workplace?
All organizations should incorporate some form of learning and development into their workplace. But what exactly is meant by workplace learning and development, and how do you go about implementing it, particularly if you are a small business? In this blog, we explore the meaning of Learning and Development, its benefits, and give a brief overview of how it can be implemented in any size of organization.
What is Learning and Development?
Learning and Development (generally shortened to L&D) refers to the process of employee development where staff gain new knowledge, new skills, and behaviours. The main aims of L&D are to improve the competence and performance of team members, to enhance their capabilities, and to prepare them for future challenges and opportunities. It involves creating a culture of continuous learning, from onboarding new hires, upskilling and reskilling – by which employees can keep up with the changing demands of their roles. It can be delivered in many different ways and may include any combination of training programs, mentoring or coaching. Learning methods can include formal classroom training, e-learning or digital learning, on-the-job training, workshops, seminars, conferences, webinars – and other initiatives.
Meet a product expert
To learn how ThingLink can help your organization create bespoke interactive training materials, schedule an online meeting with a product expert below.
The Benefits of Learning and Development
The benefits of learning and development in the workplace are numerous. It improves the knowledge and skills of employees, leading to increased productivity and job satisfaction. It helps businesses nurture a culture of innovation, where employees are encouraged to come up with new ideas and solutions. It also enhances employee retention, as employees are more likely to stay with an organization that invests in their career development. Overall, it results in improved business performance from a well-informed and focussed team.
Implementing Learning and Development in the Workplace: A Four Step Process
To effectively implement learning and development in the workplace, it is essential to have a L&D strategy that aligns with the organization's overall business strategy. Regardless of the size of your organization, this will generally rely on four main steps.
The first step is to identify the skill sets and knowledge that employees need to acquire, both to achieve their career path goals and contribute to the success of the organization. What (and where) are the skill gaps that need filling in order for your organization to fulfil its overall business development plans? What are the training needs of both current and new employees?
Once these have been identified, the next step is to develop the individual learning objectives that will meet these needs. Will these be developed in-house by an L&D team? Or implemented by outsourced providers? Will it be mainly in-person, online courses or a blended hybrid? What will the timeframe be for this development and delivery?
The next step is for this team to design, create and deliver a range of learning activities that cater to the diverse learning needs of employees.
It is essential to continuously evaluate the effectiveness of your learning strategy, and make necessary adjustments to improve their impact. How has the learning experience been received by learners, their colleagues, their managers? Is it having the intended effect, and if not, why? What could be changed?
Common challenges you may encounter in implementing L&D
Be prepared: implementing any L&D program in the workplace is not without its challenges. The most prevalent of these is your organizational size or budget constraints. Your organization may not have its own human resources department, and the cost of outsourced employee training and development programs may initially seem prohibitive. To counter this, it's crucial to factor in the long-term benefits that we covered above. Results may not be immediate, but they will be long-lasting.
Another common challenge is resistance to change, where some employees may be resistant to acquiring new skills and knowledge, or altering the way they have carried out their role for some time. It is essential to address these challenges by involving employees in the planning process and demonstrating clearly how L&D can benefit the personal development of the learners as well as help meet the business goals of the organization itself.
Learning and Development: A critical component in developing your organization
It's clear that learning and development is a critical component of the success of any organization. By investing in the professional development of their employees, organizations can improve their productivity, innovation, employee engagement and retention. With a thoughtful and targetted approach, a well-implemented learning and development strategy can be a powerful tool for organizations of any size to achieve their business goals.
Interested in reading more about training and development?
This selection of blogs below cover a range of topics within corporate training and elearning, and contain some impressive examples, user-generated content and how-tos for creating interactive materials.
Create interactive training with ThingLink
To start exploring ThingLink and creating your own interactive training content, start a free trial today and join almost 10 million ThingLink creators worldwide!