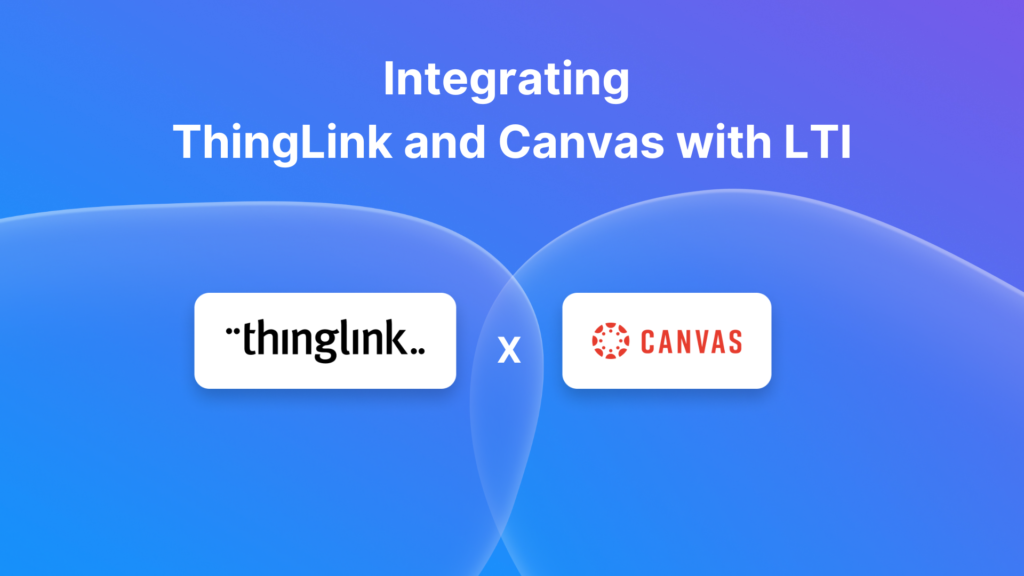 How to Transform Canvas Courses with ThingLink Through LTI 1.3 Integration
This article provides an overview of integrating ThingLink into Canvas courses using the Learning Tools Interoperability (LTI) 1.3 standard. This integration allows for the incorporation of interactive media elements, enhancing course material and facilitating deeper student engagement.
Meet a product expert
If you'd like to learn more about what ThingLink can offer to your organization or company, you can schedule an online meeting with one of our product experts below.
The Importance of Integrating ThingLink into Canvas Courses
ThingLink provides a pathway for enhancing and amplifying course material by incorporating interactive images, videos, 360-degree media, and 3D models. By blending these various interactive components, educators can craft powerful educational experiences such as supplementary teaching materials, project-centered learning, situational contexts, virtual excursions, or educational field trips that bring a multi-layered, engaging dimension to course topics.
How to Add ThingLink Elements to Canvas Courses
Once your system admin has established the LTI 1.3 connection, instructors can easily insert ThingLink assets into their courses. To do this, simply use the "Add an activity or resource" feature within course editing. ThingLink will be listed among the available choices, enabling you to either incorporate pre-existing ThingLink assets or generate new interactive elements.
Monitoring Tracking Student Engagement
Employ ThingLink's analytics tools, which are also accessible through Moodle, to gauge how students are interacting with the embedded media elements. This insight is invaluable for modifying both course content and instructional approaches. Additionally, any grades earned within ThingLink's immersive scenarios will automatically be integrated into course grade books thanks to the LTI 1.3 link.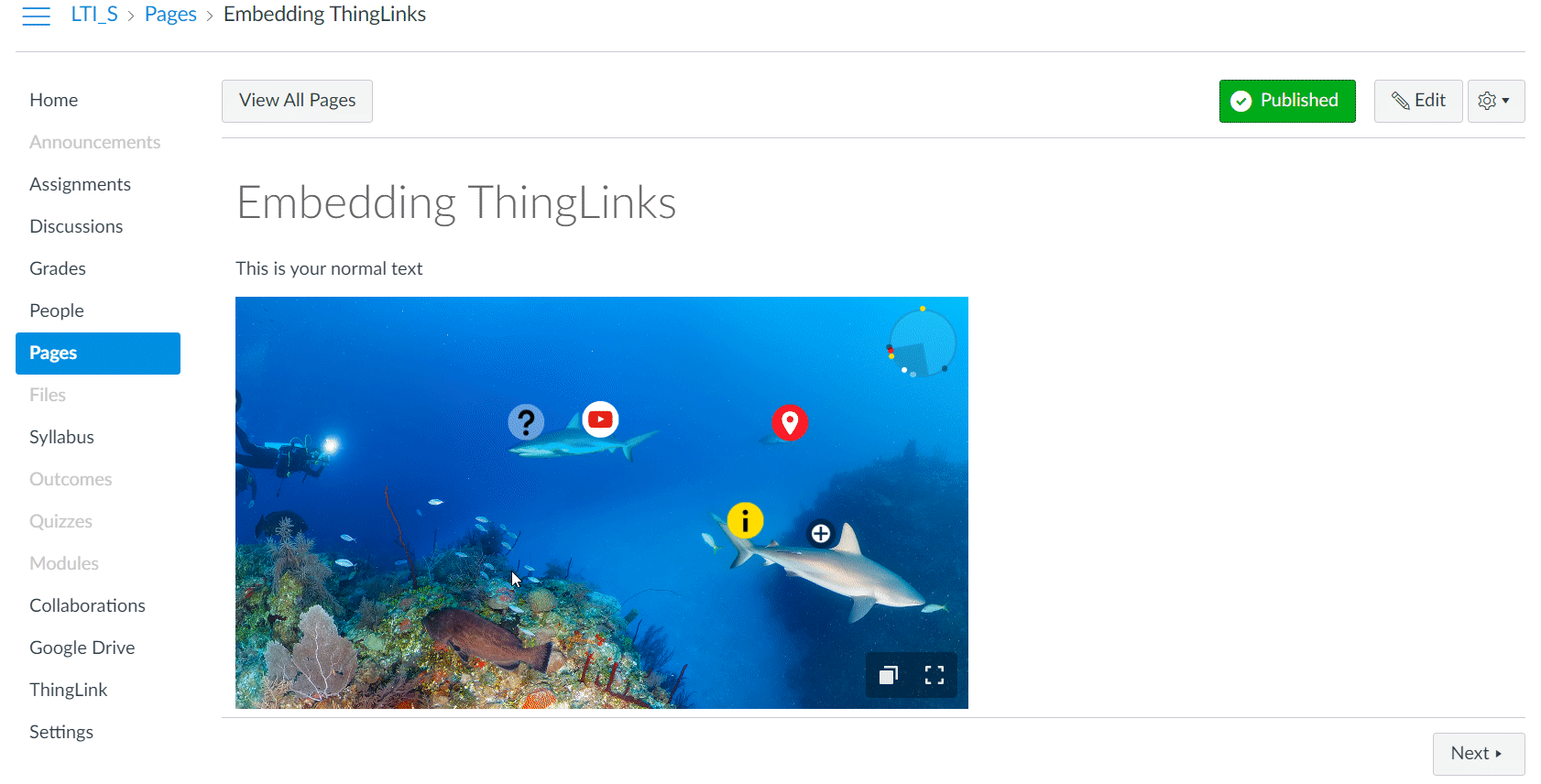 2023 / 2024 ThingLink Unlimited Bundle
Unlimited seats on this plan mean that everyone in your school or organization can have access to our much-loved multimedia editor and ThingLink Scenario Builder with unlimited learner assessment capture in your LMS.
Advantages of Utilizing ThingLink in Canvas
Boosted engagement: ThingLink adds an interactive overlay on various media formats, thereby enriching the learning experience for students.
Resource amplification: The integration lets teachers link to external resources directly through media, offering a more comprehensive understanding of course topics.
Data-driven decisions: The analytics provided by ThingLink enable instructors to fine-tune their teaching strategies based on actual student interactions. In ThingLink Scenarios student assessments / goals are written back directly to Canvas gradebooks
Automated account creation: With LTI 1.3, students' ThingLink accounts are automatically created, removing the need for any additional registration steps.
Would you like to know more?
Here's our support article with a step-by-step walkthrough of setting this up for your organization.
Integrating ThingLink into Canvas courses via LTI 1.3 offers substantial benefits, particularly in the areas of interactive education and content amplification. Educators are encouraged to take advantage of this synergy to create a more stimulating and effective learning environment.
Connect and Collaborate
For more ideas, use cases and inspiration on content creation, join our communities on social media! LinkedIn Community, Twitter Creative Learning Design Community and ThingLink Education Facebook Group.