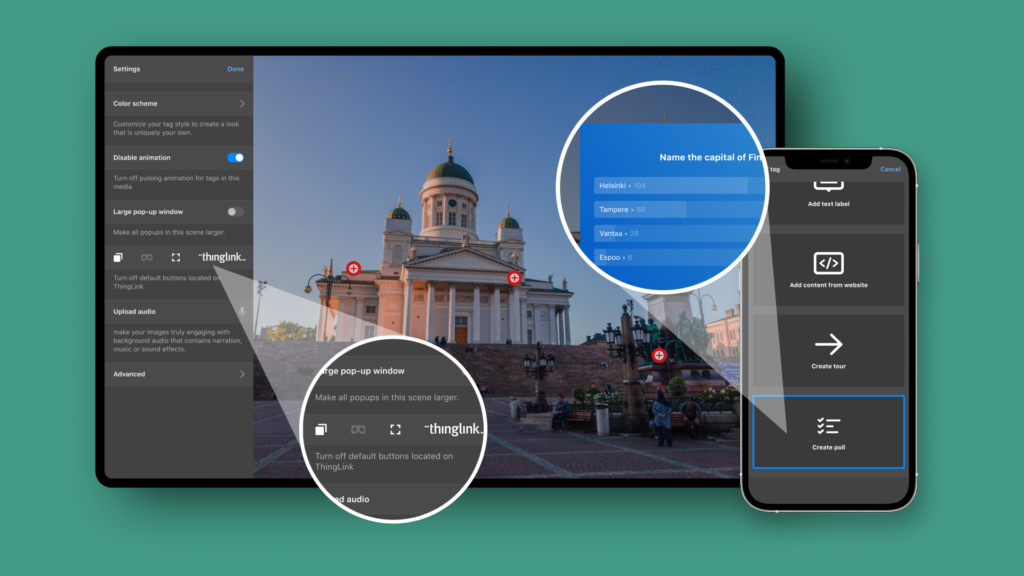 12 ThingLink Editor Updates That You Have Been Waiting For
First of all, thank you again to our incredibly active community for all the helpful feedback and requests over the past months! Our development team has been hard at work over the summer and we're excited to share several product updates that will make your ThingLink editing experience even better. Here are the recent highlights:
A New Mobile App
A new and improved mobile app has been launched to provide a unified editing experience with the browser-based editor. This means you can easily access and enrich not only images but also videos, 360° media and even 3D models with different kinds of tags and polls. Give it a try and please leave a review!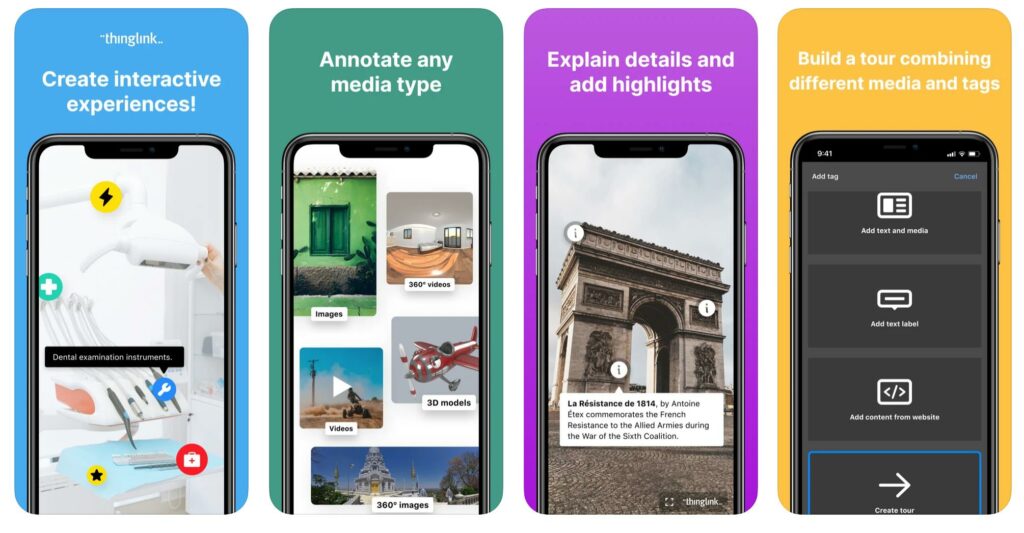 Editor Improvements
New layouts for the text and media tag: Our Text and Media Tag is considered to be the most versatile of ThingLink tags enabling you to add text, audio, images, videos and even gifs in any combination. Now you can create attractive multi-modal ways to engage your audience. Choose from 10 new layouts with multiple combinations that fit every need!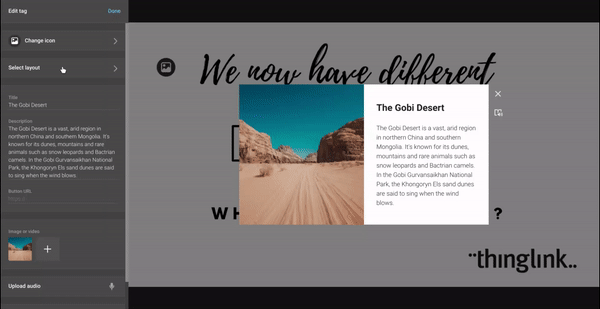 New icon selector: Looking for more icon options? Now you'll have plenty! The new ThingLink icon selector features over 200 new icons in multiple themes and colors. Use icons to trigger the interest of your viewers, and make it easy to navigate by differentiating tag content with descriptive symbols. Most recently used symbols will show on top!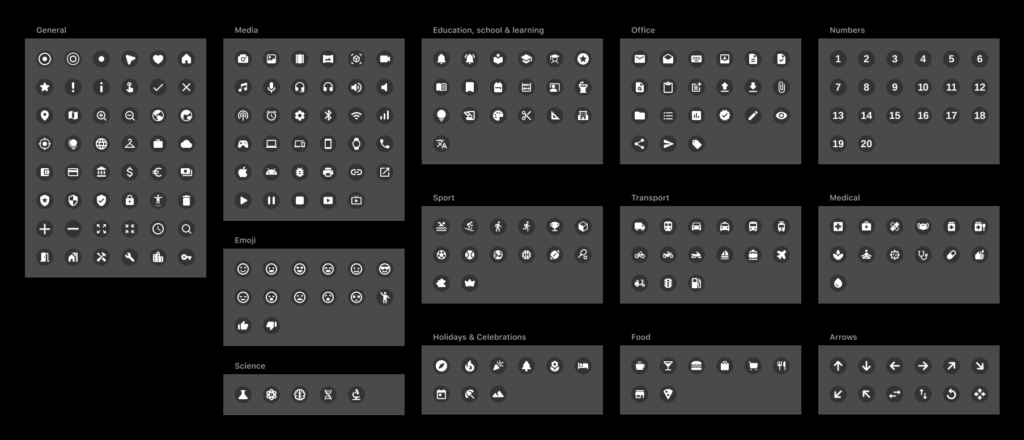 Language setup for Immersive Reader: ThingLink's versatile text and media tag also has the powerful accessibility tool Immersive Reader baked in. We've improved this functionality further and Immersive Reader now remembers which language you have selected to translate to using the 'Translate Whole Document' function.
Zoom In: Do you have a tall image or maybe infographics you want to tag with interactive hotspots? With the zoom-in function, you can see your 2D image in full view. Just use the 'magnifying glass' icon at the bottom of any ThingLink scene to be able to widen the view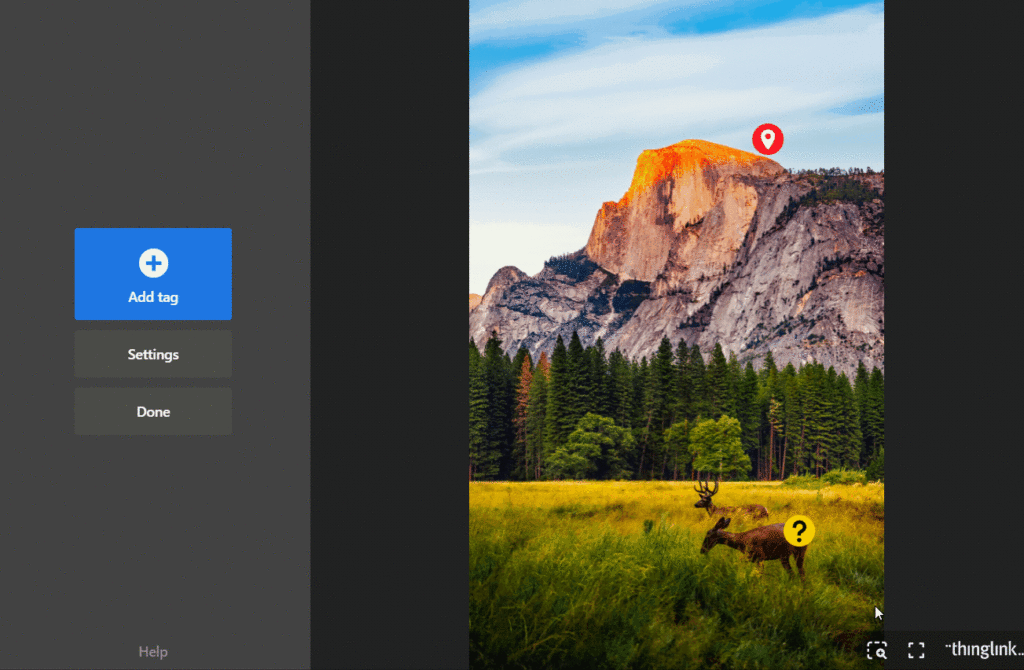 Visited Scenes: Does your tour have lots of inter-connected scenes? Now, after you visit a scene in a tour, it gets marked as visited. It is now effortless to see what scenes you are still left to view. Click the icon on the bottom right to view the carousel of scenes and see scenes that have been viewed.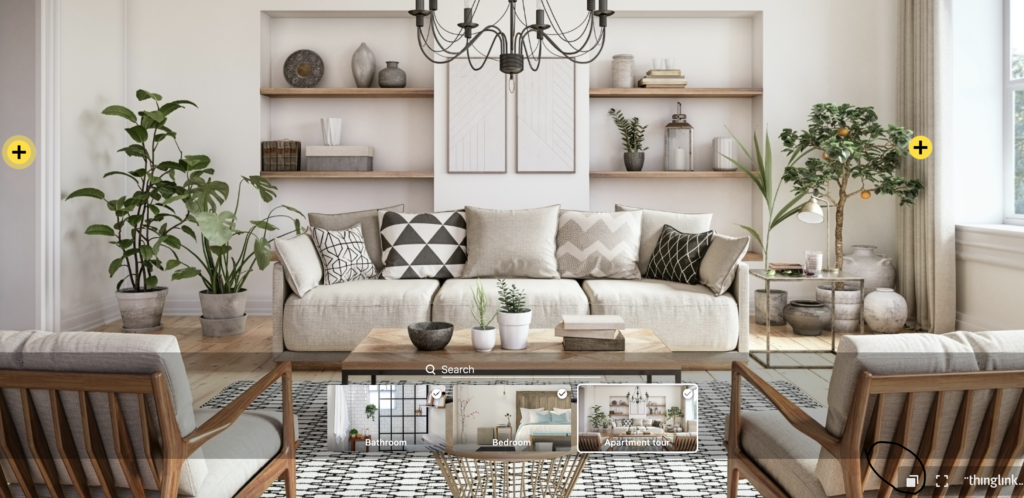 Poll Tag: Were you hoping for an easy way to gather feedback from your viewers? Good news! Our editor has a new tag type that makes poll creation as simple as a one-click experience. Add a tag as you normally would and select 'Create Poll' to add a poll as a hotspot. Learn more.
Custom Feedback Input: Do you use Conditional Transitions in a tour and want to show viewers custom feedback after a wrong answer? We have now made this possible! You can add a question to a transition tag and make a correct answer a condition to move forward. Add a custom feedback message for the viewer after a wrong answer.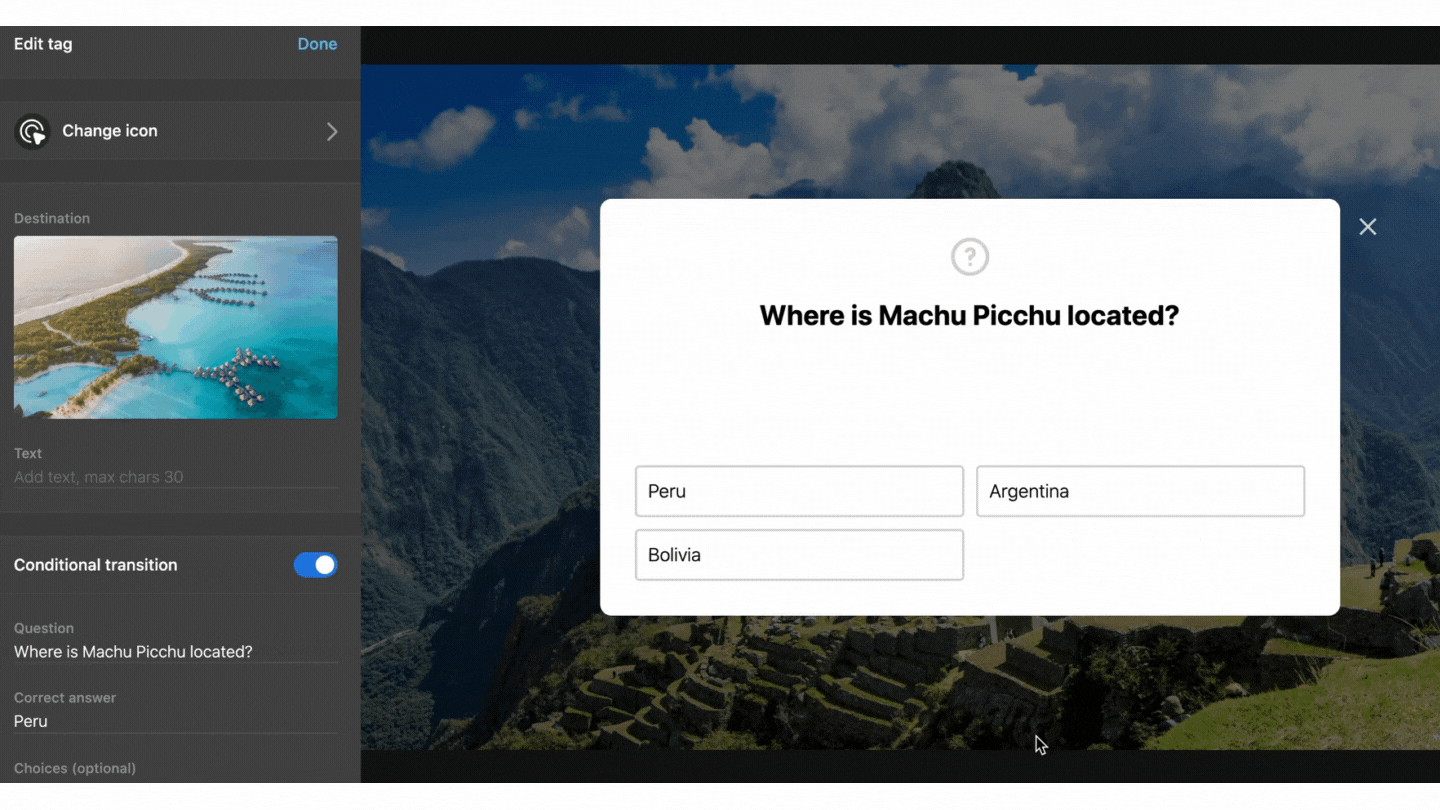 Improved Image Settings: Do you sometimes wish to control what buttons appear on top of your ThingLink image? Now you can turn off buttons for fullscreen, tour carousel, VR, and the ThingLink logo within the Settings of a scene.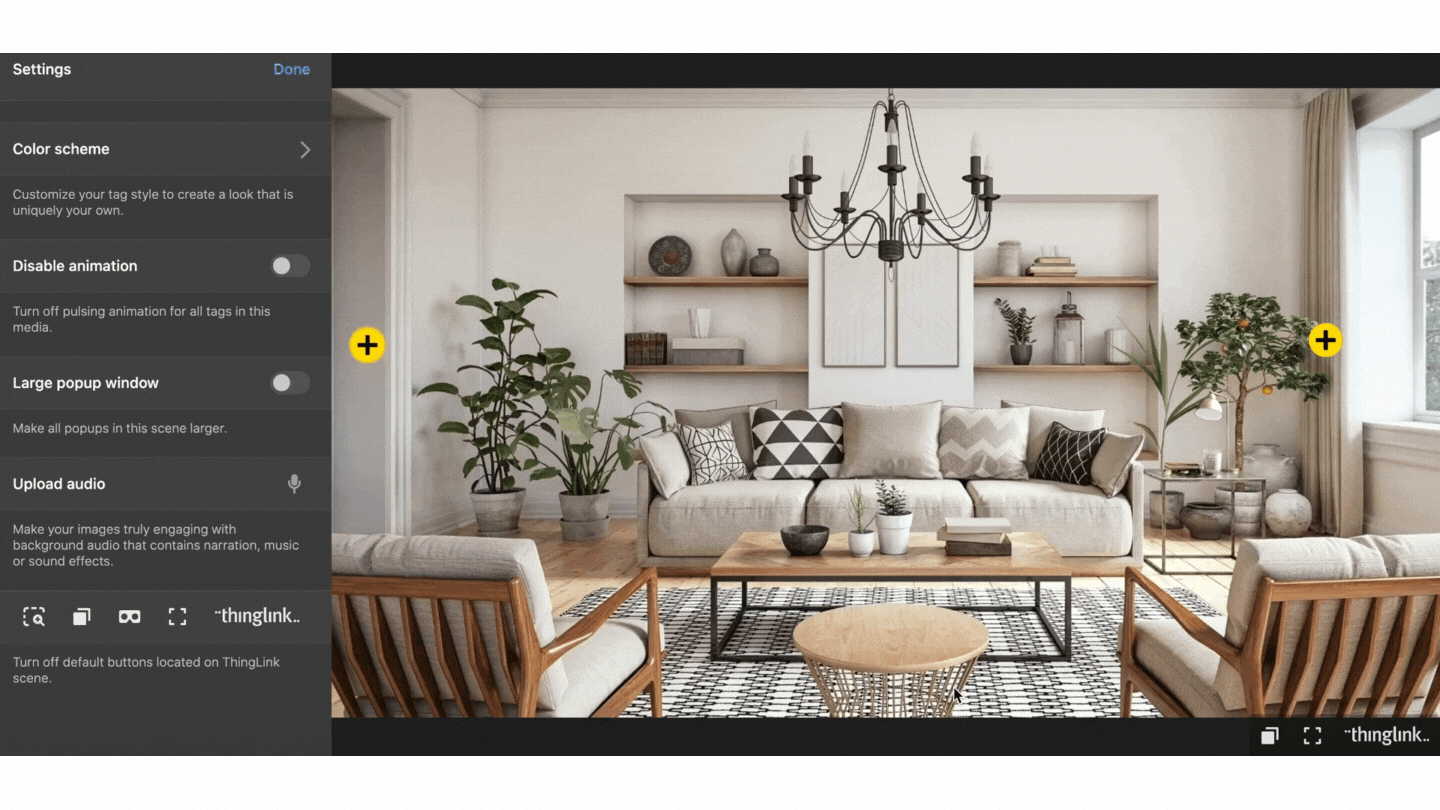 We also made improvements to the main user interface
List View: You can view your media in a friendly list view format. This view also allows you to see the owner of the folder.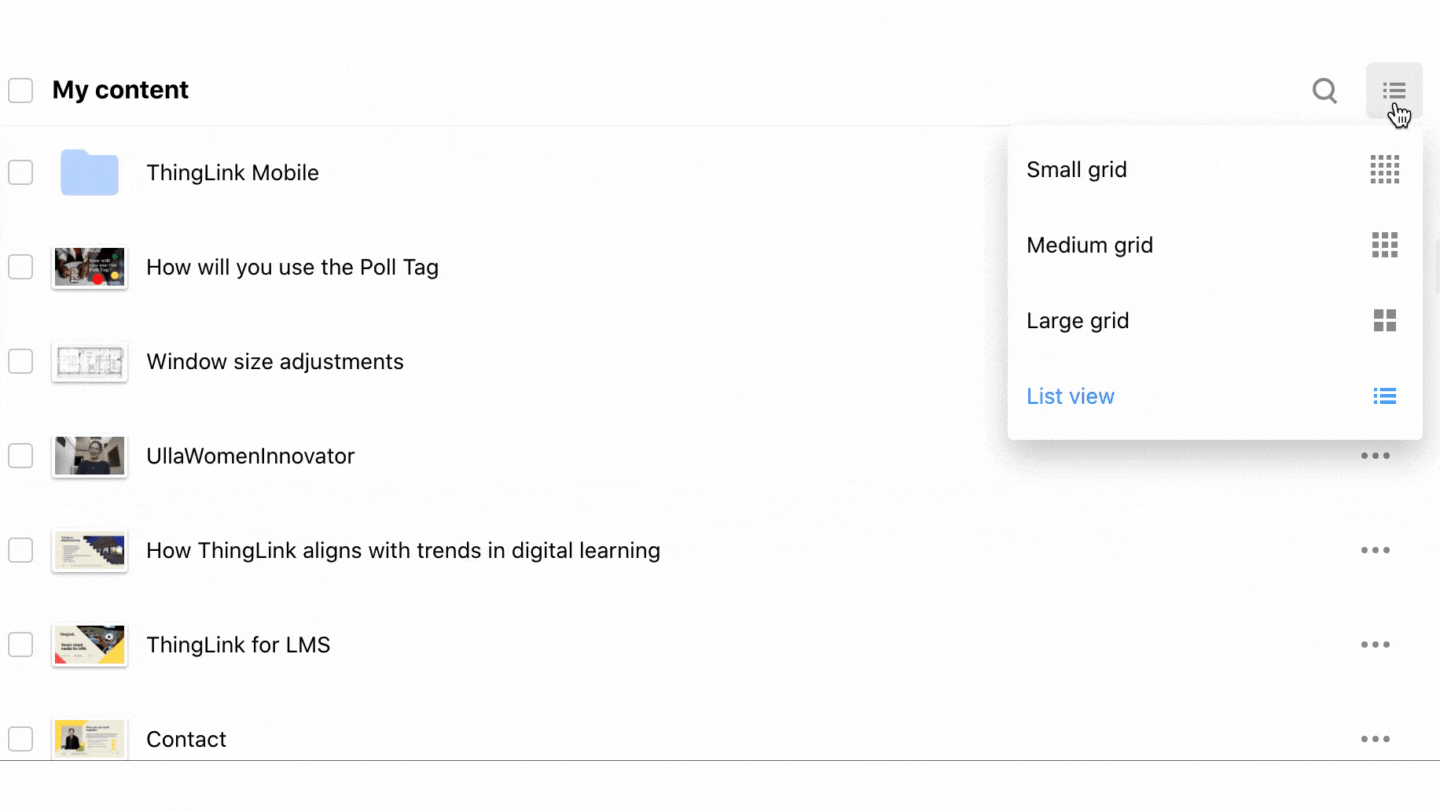 Export Users: Are you looking to export a list of users that are part of your organization? Use the new 'Export users' option to be able to download a CSV list.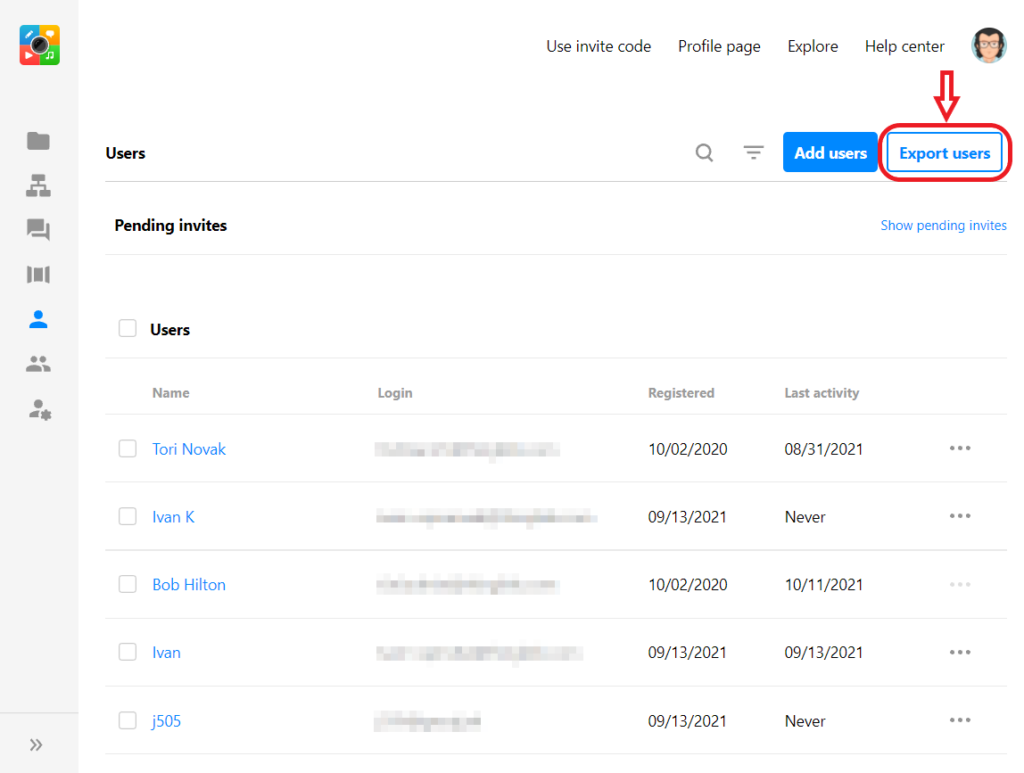 Group Invites: Do you use groups a lot and want to invite new users by adding them as a group? You can now send group invites and upload them in bulk in your admin dashboard.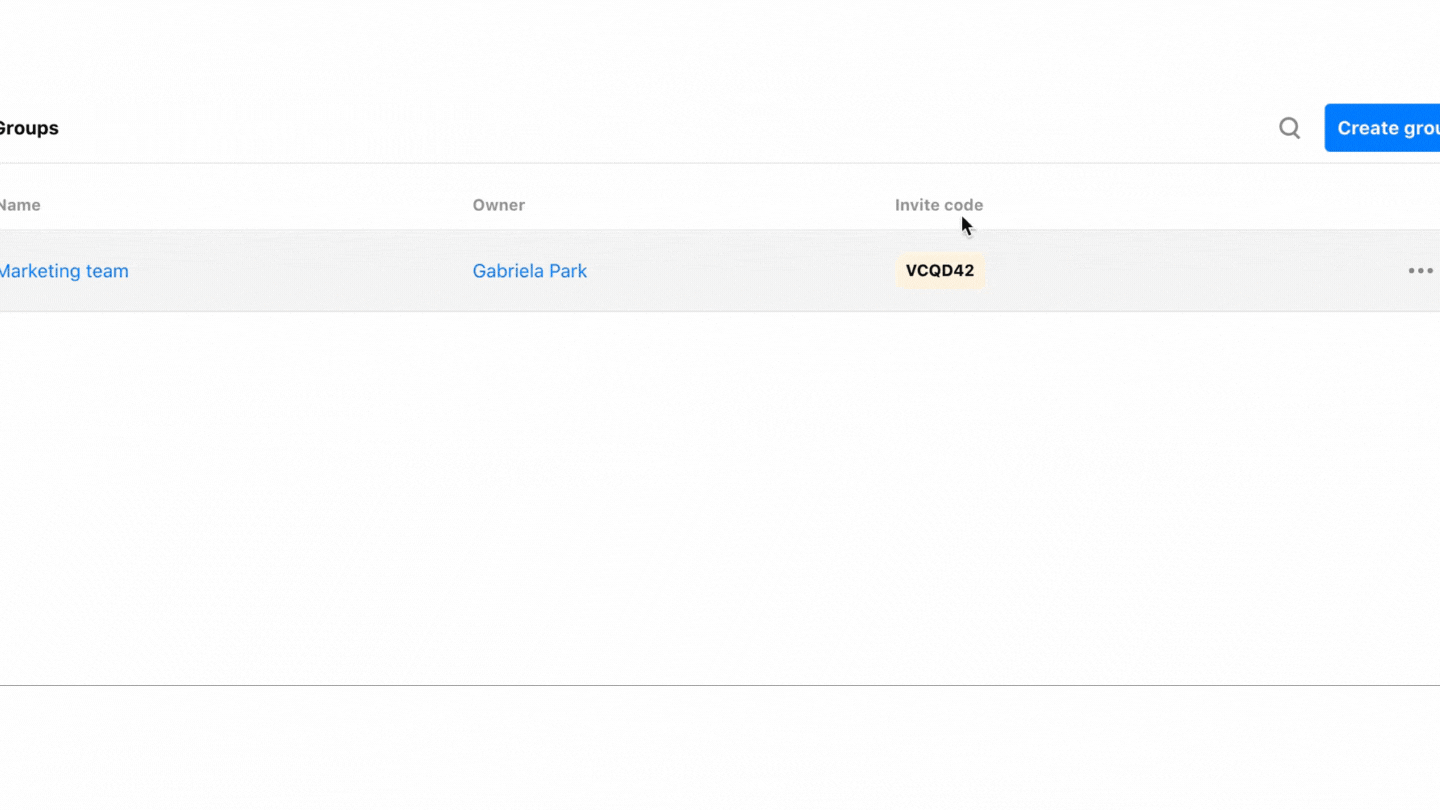 ---
If you have any questions feel free to drop us an email at info@thinglink.com. Otherwise, do keep the good feedback coming, we will keep listening!
For more ideas and discussion, join our communities on Facebook and LinkedIn.