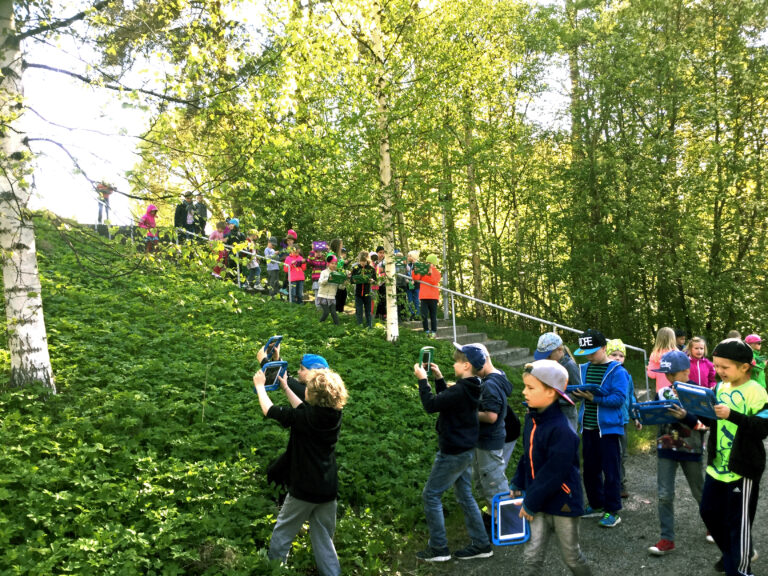 THINGLINK WINS THE UNESCO ICT IN EDUCATION PRIZE WITH A VISION OF A GLOBAL VIRTUAL SCHOOL
ThingLink has been selected as one of the two winners of the 2018 UNESCO King Hamad Bin Isa-Al Khalifa Prize for the use of ICT in Education. The Prize awards individuals and organizations that are carrying out outstanding projects leveraging new technologies to expand educational and lifelong learning opportunities. The laureates of the Prize receive international recognition as an innovative example of the use of ICT in education worldwide, as well as a diploma and a monetary award of USD 25,000.
Image: Students documenting nature at Savonlinna Teacer Training School. Photo: Sanna Metsälä
Founded in 2010 in Finland, ThingLink was the first technology company to introduce images with dynamic rich media tags that could be embedded and accessed across the web. ThingLink published its image editor in 2011, video editor in 2014, and 360-degree image editor in 2016.  This week, ThingLink introduced a new editor for adding points of information to 360 videos.
ThingLink editors have been used by over 6 million teachers, students and online publishers in 190 countries to document culture, nature, technology and students' learning process. Use cases include virtual tours for language learning, technical education, cultural studies and workplace learning as well as adding text and voice notes to maps, historical images, photos from field trips and school projects. Over 30 million people interact and learn through ThingLink images and videos every month.
The UNESCO ICT in Education jury considered ThingLink as "visual learning technology that helps foster learning experiences for all, including learners with disabilities or limited ability for expression. In an increasingly digitalized world, ThingLink helps to build curriculum to develop the 21st century skills and competences. The tool has a powerful impact on students – it supports various learning styles that helps to customize lessons to meet learners' individual needs. With the instantly growing community of users, ThingLink provides a new way for documenting cultural heritage using local languages, inviting teachers and students to connect to any place with their lesson plans."
ThingLink at schools can increase students' ability to virtually visit real-world environments, and actively document their learning using multiple forms of digital media. Using 360 images and videos enriched with additional information and audio feedback that support the student's learning process is an efficient way to develop contextual understanding and empathy in places and situations that would normally be beyond our physical reach.
 "By documenting their local environment and knowledge in the cloud, teachers and students are building a global virtual school, and we give them the tools for that," says Ulla-Maaria Koivula, the founder and CEO of ThingLink. "New technology can greatly contribute to solving challenges in global education, such as the need for qualified teachers. For example, together with our partners we are currently exploring the possibility of bringing Finnish teacher education to the cloud."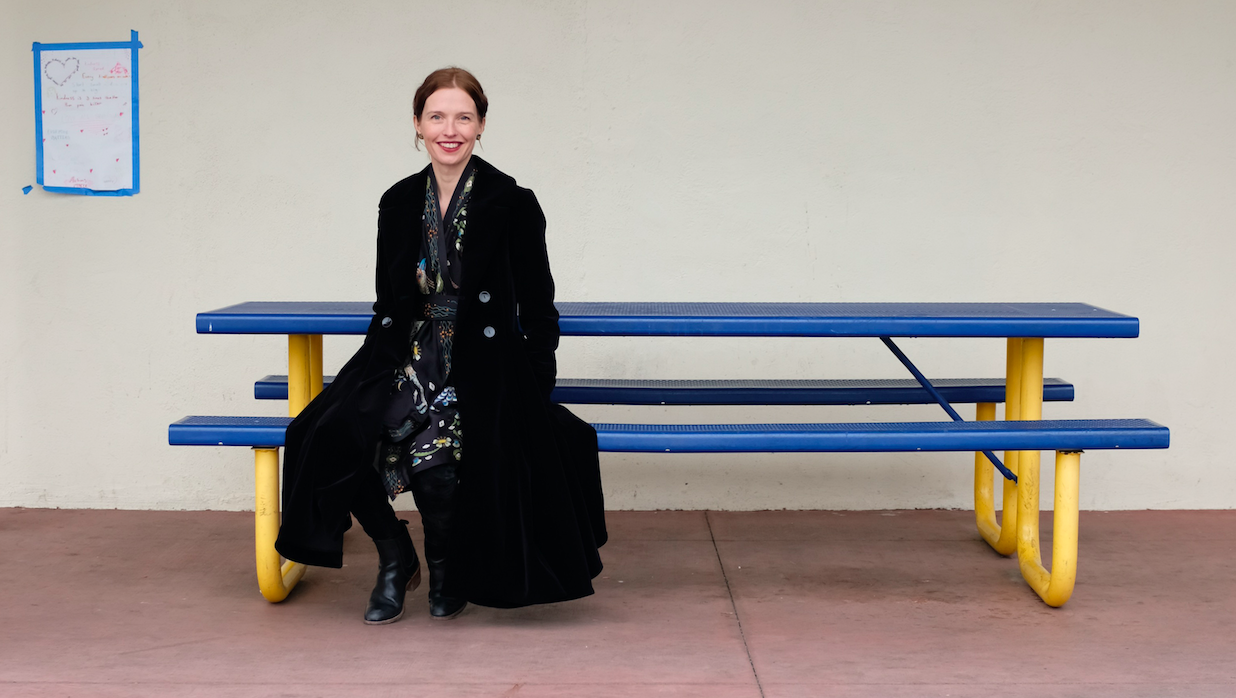 Image: ThingLink founder Ulla-Maaria Koivula. Photo: Teemu Suviala.
The Award Ceremony for the UNESCO ICT in Education Prize will take place at UNESCO Headquarters in Paris, France, on Tuesday, 12 March 2019.
 Contact information and inquiries: education@thinglink.com