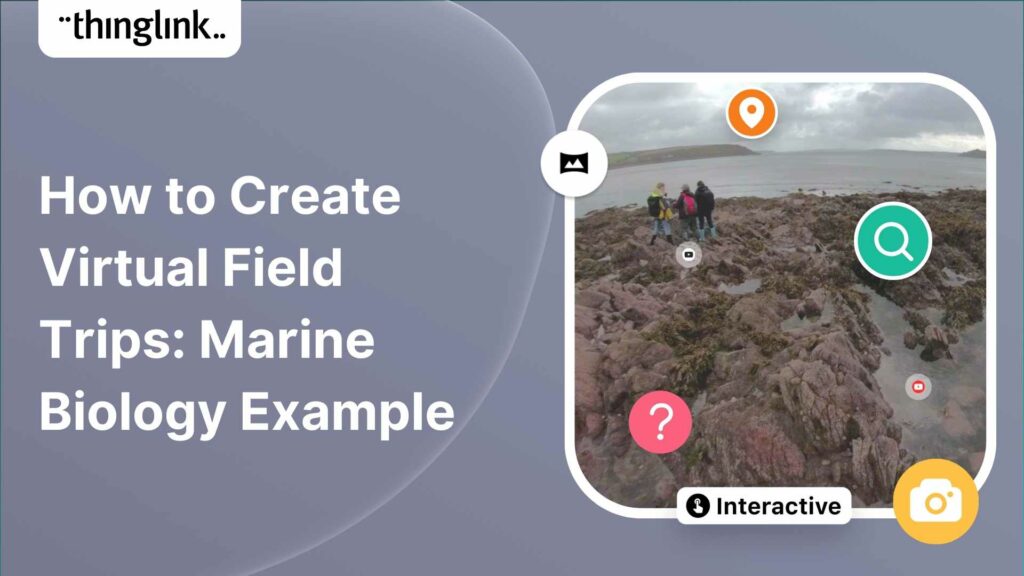 How to Create Virtual Field Trips: Marine Biology Example
In this case study we look at how the University of Southampton used ThingLink to create virtual tours of field sites for their learners to better prepare them for the hands-on experience. This approach could be used across a variety of subjects.
Meet a product expert
If you'd like to learn more about what ThingLink can offer to your university, college or school, you can schedule an online meeting with one of our product experts below.
University of Southampton
The University of Southampton is one of the UK's top research universities, and a member of the Russell Group of the most prestigious universities in the country. Their Marine Biology degree course is based at The National Oceanography Centre, but the course also includes a good amount of field work elsewhere.
In previous years the students had been provided with a simple PDF map as well as links to the location's website. For the 2020 cohort, the department was keen to better convey the entire experience to students before their arrival, to prepare them more fully so that less time would be required for familiarisation during the trip.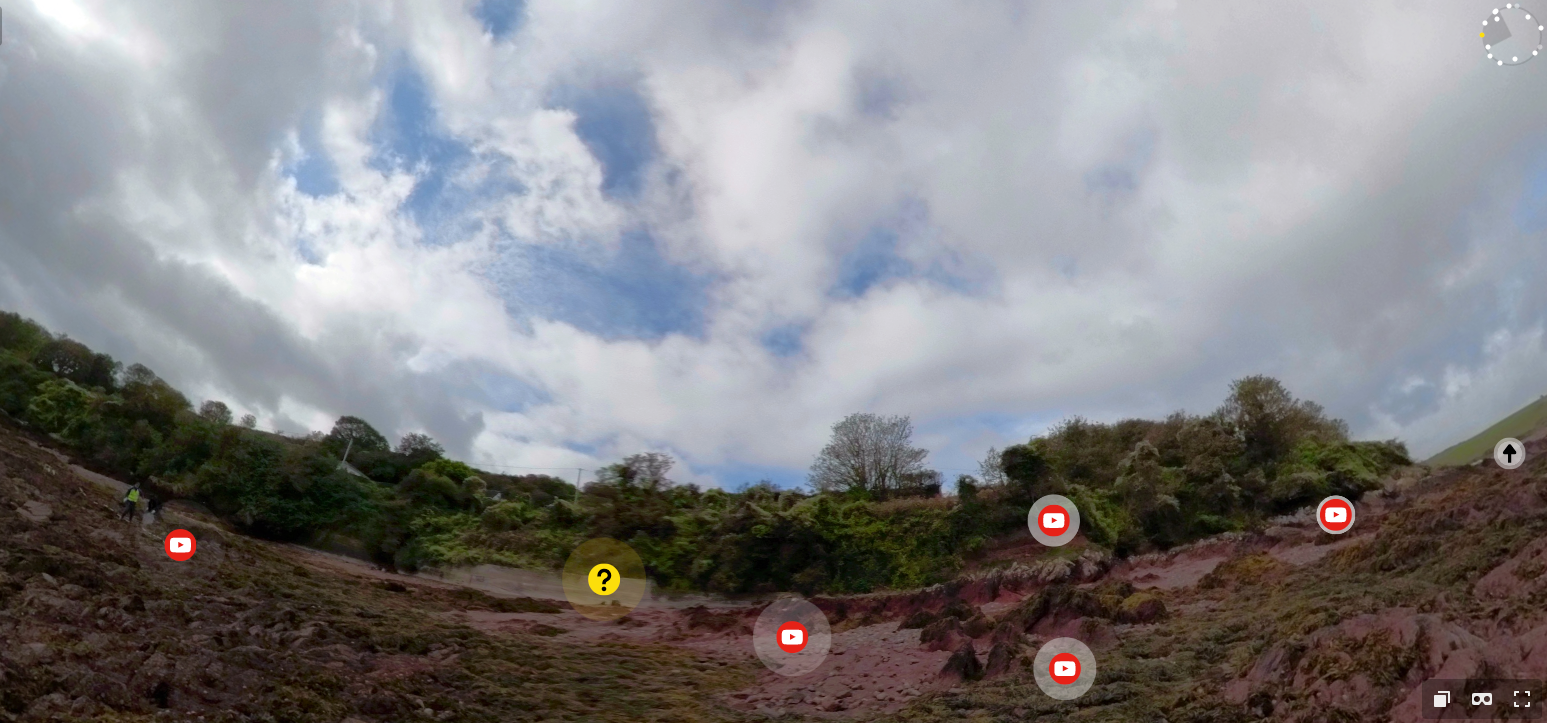 Key Skills for Undergraduates
Undergraduate Marine Biology students take part in a week-long Coastal Ecology Field Course in South Wales at the very start of their second year. Around 80 undergraduates attend, as well as staff and post-graduate demonstrators. The undergraduates are taught species identification, basic laboratory techniques and carry out an independent study project. During the week they also travel to a second location on nearby Skomer Island to explore the bird and seal colonies there.
Some of the key skills which the trip has historically helped develop is independent study and time management. Being able to visualise each zone of the study area as well as the accommodation beforehand, would save students' time and also allow them to ask any questions before arrival.
A more detailed and interactive introduction would be particularly useful for those students with additional needs such as dietary requirements, anxiety, spectrum disorders or any non-disclosed additional needs. There are also essential health and safety aspects of the trip which the staff wanted to be able to convey to the students to help create as smooth an experience as possible.
The ThingLink solution
Dr Sarah Fielding, Team Manager in the university's Digital Learning Department, had been a user of ThingLink since its inception and had even taken part in early beta testing for the platform. ThingLink appeared to be the perfect solution for the introduction, and Sarah began to plan a comprehensive tour consisting of 360 images of the various locations with the academic Module Lead, Professor Martin Solan.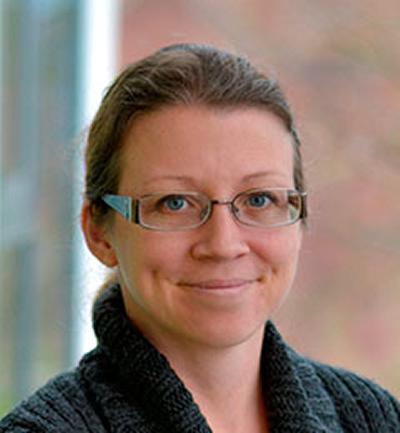 Dr. Sarah Fielding, Team Manager Digital Learning, University of Southampton
How the Virtual Field Trip was built
In ThingLink, practical and facility information would be embedded into images of the buildings and locations around the accommodation areas. Meanwhile academic teaching videos of the staff would be embedded into 360 images of the marine environments. The two would be linked via further 360 scenes, some including in-tag information on approaches and helpful tips around data collection and analysis, others practical information covering safety around the sites (such as signing in and out procedures).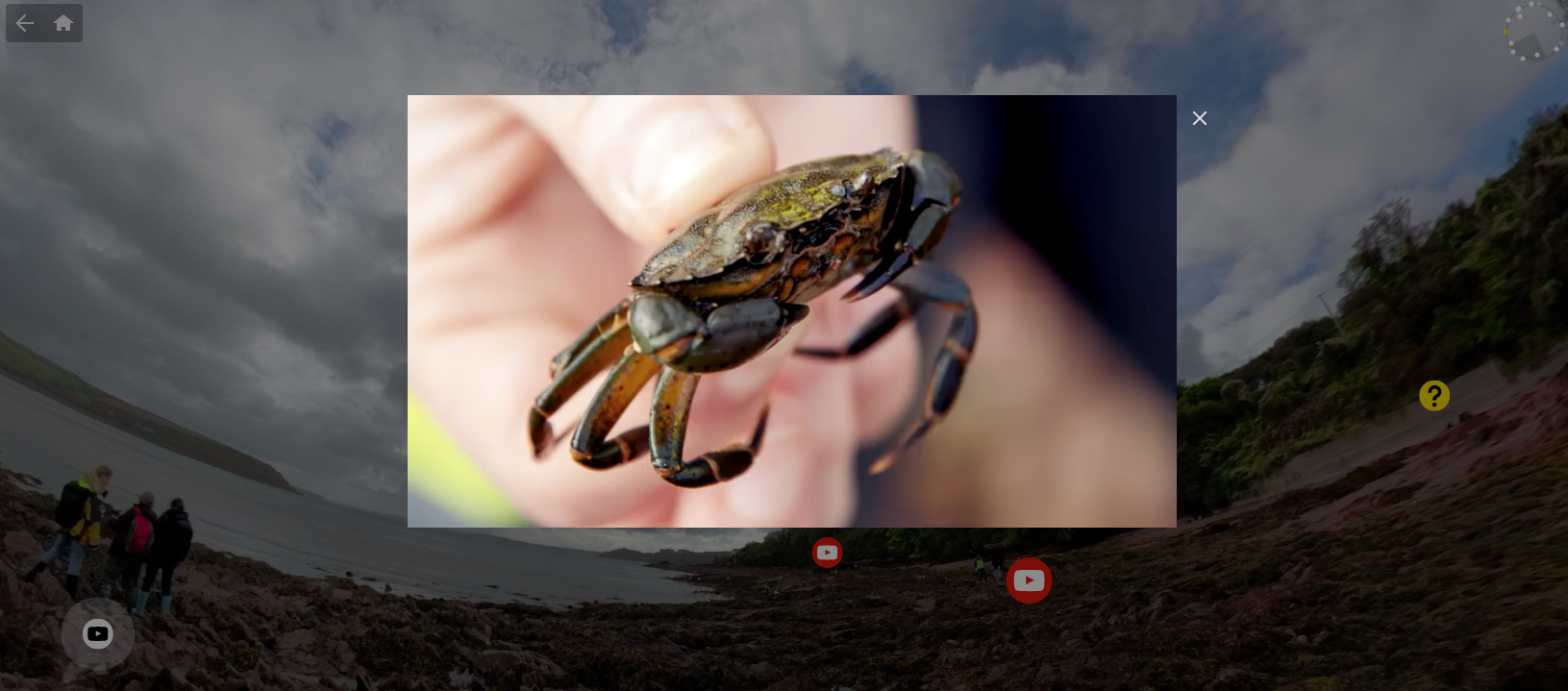 An intuitive tool
"The (ThingLink) interface is very intuitive. I find that it's a great way of conveying a lot of information in a way that people naturally process".

Dr Sarah Fielding, Digital Learning Team Manager, Southampton University
Explore a snapshot of the Field Trip
Creating the Virtual Field Trip
During the 2018 and 2019 field courses, content was gathered. This included videos of the teaching staff giving short but detailed talks and demonstrations of the various species that students would encounter, on location. They also included videos of some of the 2018/19 students providing tips and advice about independent study projects for those future students who would come after them. Videos were recorded in situ using professional-grade equipment, in partnership with a media developer and a learning designer. Back in Southampton, the Digital Learning team put the tour together in ThingLink, with Sarah acting as the Learning Designer for the project, in collaboration with the Marine Biology and Ecology Research Group (the academic team on the field course).
The Virtual Tour Launches
The team have cleverly used the tour to divide their learning content into individual parts. The progressive aspect of the tour, moving on from one scene to another, has been used to separate out the two halves of the week's learning. The videos introducing the different species are grouped together in one location, whilst the videos which the students will require to guide their independent study module in the latter part of the week are available to watch in another "location". By filming each teaching video in the exact location within the 360 image into which they are embedded, the tour provides a seamless but extremely engaging and immersive learning experience, transporting the viewer to the marine environment.
Field Trip embedded in LMS
The ThingLink tour was embedded in Blackboard for the undergraduates to access, and it's also been added into the department's virtual open days. However the team has plans to develop the tour for next year and beyond. Although the current iteration has simple feedback forms embedded, future versions could also include tasks, tests or quizzes for the students to complete. The tour was built partly as a proof of concept and its success has meant that the Health Sciences Department have now started using ThingLink to build a tour of their Cardiac Physiology Clinical Lab. The university is also looking at creating virtual tours of labs for both undergraduates and postgraduates.
Dr Fielding's top tips for creating tours for field trips
One tour can easily combine video lessons alongside practical information. Use scene titles and different icons to differentiate the type of information being presented.
Use your tour to create a chronological or linear break between subjects eg learning for Day 1 in the first location, Day 2 on the second and so on.
Sharing a tour with students before your in-person field trip can reduce time spent on familiarisation and potential anxiety for students about working in a new environment.
"Provision of content in this way has had a notable impact on the way in which students interact with the content of the course, and enhances their enjoyment of learning."

Martin Solan, Professor in Marine Ecology within Ocean and Earth Science, National Oceanography Centre Southampton at the University of Southampton
NEW! The easy way to create 360 images: Pano to 360
Creating virtual tours, exhibitions, escape rooms and other immersive content just got even easier! ThingLink has now launched Pano to 360 by ThingLink: an easy way to create a 360 photosphere from a panoramic image using any smartphone. For more information, including step-by-step instructions see this helpful support article.
Try the free Pano to 360 converter
The Pano to 360 photosphere converter is free to use for anyone, no ThingLink account required! Upload a panoramic image to see it in action.
What else could virtual field trips be used for?
Virtual experiences like these could be used for so many subjects. For example at cultural or historical sites for history or social studies students, for geographers, geologists and other natural science courses. For students at high school or even younger, they could be used to prepare them for visits to national monuments, national parks, galleries, museums, zoos – any real world location in fact where the environment will be new and unfamiliar. For younger students, why not embed worksheets or other learning activities in the tags?
An award-winning platform for creating virtual tours
ThingLink is an award-winning platform designed for learning, used by institutions across the globe like the Smithsonian, the V&A, Oxford University and Stanford University. In November 2022 it won Best Paid For App/Software at the prestigious GESS Education Awards. As well as for virtual learning experiences and distance learning, ThingLink is used increasingly for virtual campus tours of universities, colleges and schools. Why not create a free virtual field trip as a sample for potential students? Or a "behind the scenes at the museum" virtual tour of your university labs or science department? In the blog linked above we even provide a free template in Canva for you to create a campus tour.
Further examples of Virtual Field Trips
Read our case study from Queens University Belfast where award-winning virtual field trips were created during the pandemic for Conservation Biology post-graduates.
Read more from our Higher Education and Student Learning Case Studies:
How to create a virtual lab in ThingLink
Virtual Escape Rooms for Medical Students
Evidence Base: The Use of Virtual Reality in Training: download this free resource.
Using ThingLink to create virtual team building activities for nursing students
Meet a product expert
If you'd like to learn more about what ThingLink can offer to your university, college or school, you can schedule an online meeting with one of our product experts below.