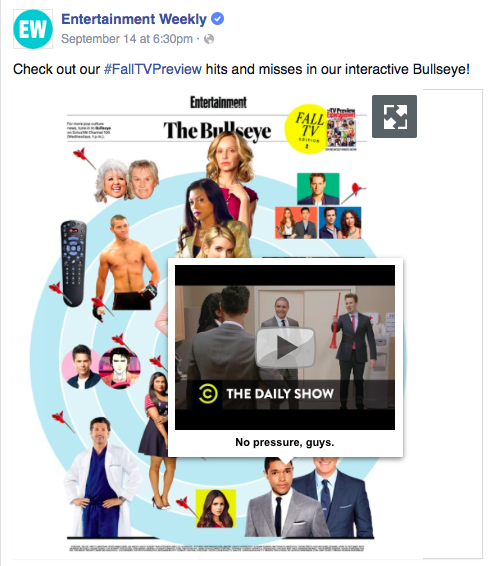 Image of the Week: Interactive Fall TV Preview on Facebook by Entertainment Weekly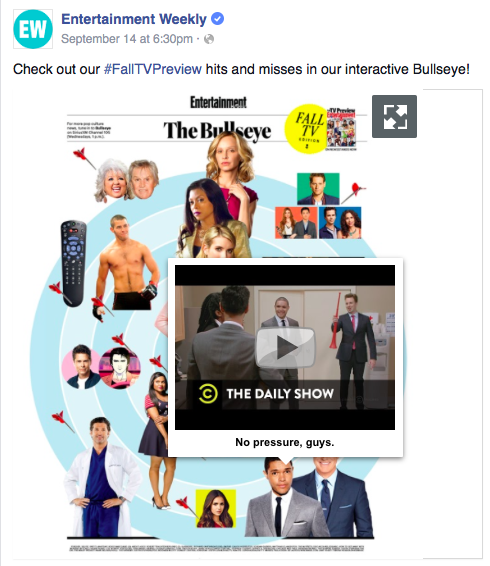 Creator: Entertainment Weekly
Description: Have you ever wanted to include more than one call-to-action to a Facebook post? ThingLink lets you add multiple web links within one image post brining a new dimension to the user experience. In this example, Entertainment Weekly uses ThingLink to embed several YouTube videos inside their Weekly Roundup post. This invites fans to spend more time with the update and consume extra content without leaving the post.  
Special metion: In addition to video content, Entertainment Weekly drives site clicks to various related articles in this weeks news. 
___

The next featured image/video of the week will be chosen on Friday. Have a great example? Send your suggestion to social@thinglink.com.
Want to learn how to create an infographic like Entertainment Weekly? Schedule a demo with one of our experts!