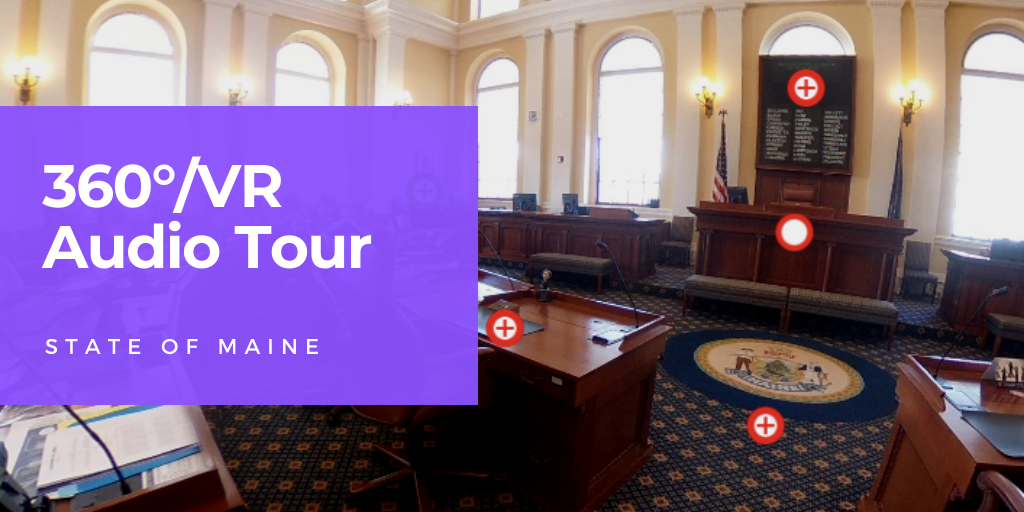 ThingLink Spotlight: State of Maine Created VR Tours for Schools and Libraries to Celebrate its Bicentennial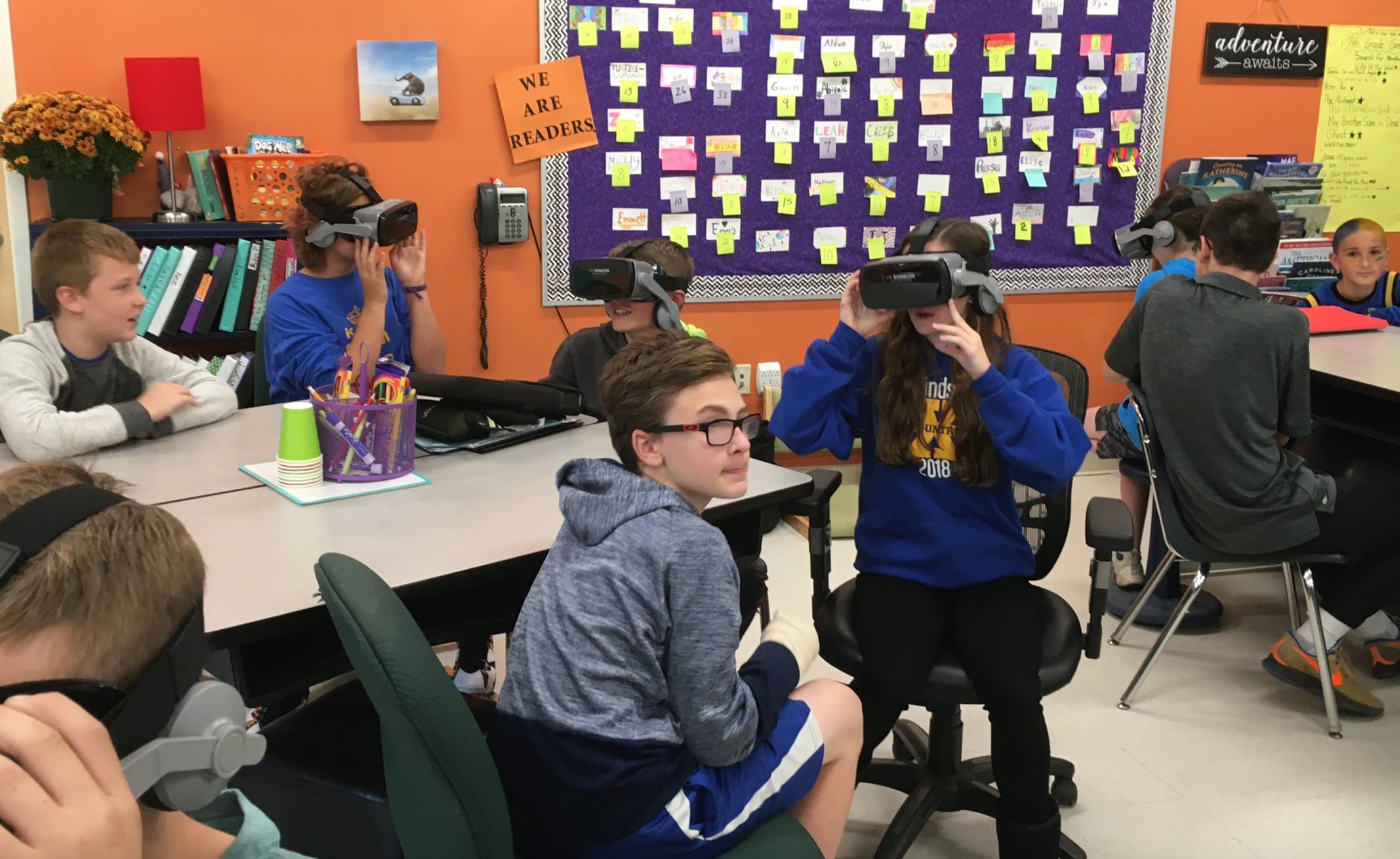 Photo credit: State of Maine
Kristen Muszynski is the director of communications at the Department of the Secretary of State in Maine. Some time ago her colleague Tammy Marks, director of the Maine State Archives, started advocating for investing time and money in new technologies to showcase the archives' holdings.
"We heard about ThingLink at a special event at our cultural building at which new technologies for teaching students about history were on display. This gave us the idea to shoot images of notable Maine locations with our 360 camera and populate each shot with interesting facts and images from present day and history."
Kristen spearheaded the project and started working with the state archives team to gather materials and edit them into VR experiences. The result was three complete virtual tours of the Maine State House, Old Orchard Beach Pier and of Maine, and Penobscot Narrows Bridge & Observatory. From the beginning, the plan was to post the tours on the State Department website as well as travel around to schools and libraries with a VR kit to show the tours to students and their parents.
Feedback from the first school tour
The students from the Windsor Elementary School were the first ones to get an up-close view of some of Maine's most prominent sites via VR.  The local TV channel WABI/5 captured students' reactions and feedback to this news clip below. Teachers wanted to know how to get their own VR headsets and phones so they can use this in the classroom.
Explore the tours by clicking on the arrow icons. Click the VR icon on the bottom right corner of the tour to begin viewing in a mobile VR headset. 
Maine State House – VR EXPERIENCE
Old Orchard Beach Pier – VR EXPERIENCE
Penobscot Narrows Bridge & Observatory – VR EXPERIENCE
Summary and results
This project is a great example of how new media technologies and public archives can be used to:
Engage citizens to learn about a region and its history

Provide new resources for schools and libraries

Enable students to visit notable places without logistical costs
"We are already working on adding several more VR experiences, and they will all be available at our website", says Kristen Muszynski.
Inspired by State of Maine?
Contact us at education@thinglink.com to start your own project.