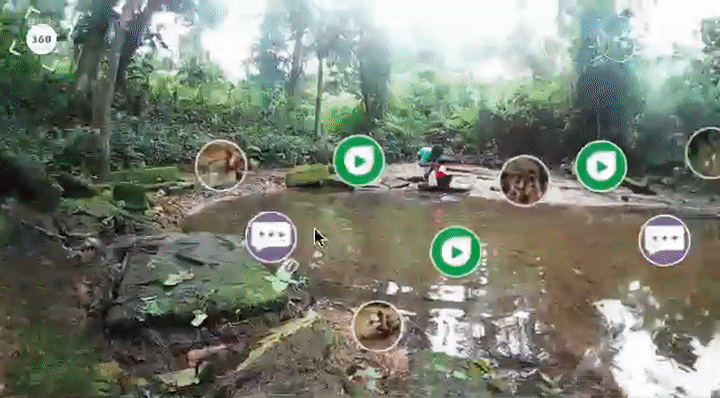 Image of the Week: Interactive 360° Experience by WaterAid
ThingLink user: WaterAid 360° Experience (click to explore live)
Description: WaterAid is a magnificent organization that has teams in 34 countries that work to change millions of lives every year with clean water, decent toilets and good hygiene.  In a recent article, WaterAid introduces their supporters to Tombohuaun, a village located deep in the jungle of Sierra Leone.  Within this article readers will find a unique and engaging 360° experience, allowing them to see the village and get to know the people who live there.  A second image details the village waterhole so that WaterAid can explain the challenges faced while living with dirty water.
The Digital Content and Experience Lead at WaterAid, Alicia Robinson, explains that ThingLink's 360° editor is valuable because it "delivers an immersive online experience for our supporters, so that they can meet the residents of Tombohuaun, Sierra Leone, and explore what life is like there." 
Pro Tip: Looking for a way to acquire 360° image, but don't have a 360° camera?  Consider using Google Street View to find free images and then use the Google Chrome extension app Pano Sketch to download the panoramic file to upload to ThingLink. Click here to read a step-by-step guide. 
Interactive 360° Experience:
---

Want to learn more? Click to schedule a 20min screen share demo with me at a time of your choice to learn how to create 360° experience like WaterAid. Or, email me directly andrew@thinglink.com. 
{{cta('f3903730-8051-4ca2-8c48-4716245ce78e','justifycenter')}}