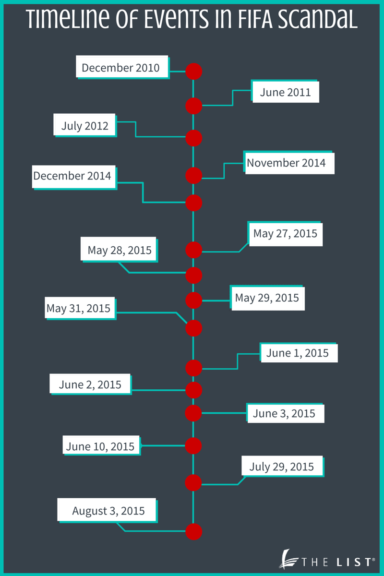 Featured image of the week: "FIFA Scandal Timeline" from The List
We bet you've heard about the FIFA scandal in the news, but do you know what sparked the scandal, or where it currently stands?  Check out the interactive timeline below. 
Creator: The List
What's great about the example:  The visual includes a plethora of call-to-action links and videos without compromising the clean visual look of the timeline.  
Special mention: Nice use of transparent icons on text boxes!
—
The next featured image/video of the week will be chosen on Friday. Have a great example? Send your suggestion to social@thinglink.com.