Creator: Ocean Spray
Description: With Thanksgiving fastly approaching, OceanSpray provides engaging content to their customers through this interactive table spread.  As a reader I am able to feast on fun facts, trends, recipes and how to videos that will help me find new cooking inspirations this Thanksgiving.  
Special metion: Ocean Spray has used ThingLink's transparent icons to create informational tags that pop up as the user interacts with the image. This way the base image stays clean and streamlined. Learn more on how to create interactive posters and infographics with hidden icons like Ocean Spray here.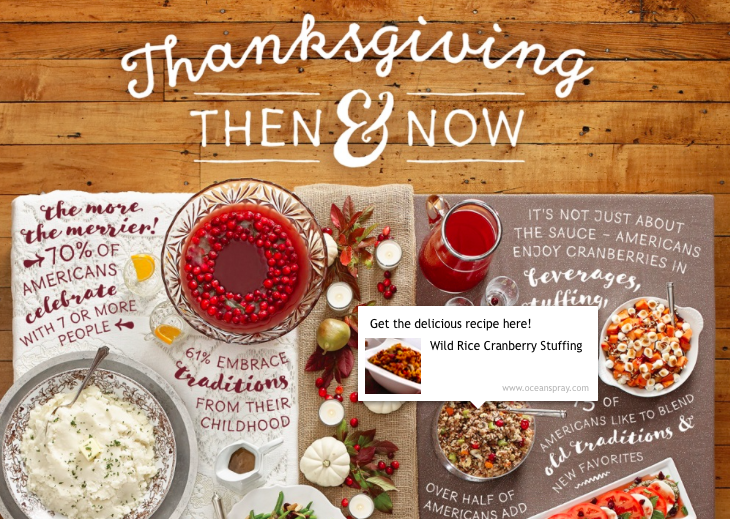 ___
The next featured image/video of the week will be chosen on Friday. Have a great example? Send your suggestion to social@thinglink.com.
Want to learn how to create a shoppable image like Ocean Spray? Schedule a demo with one of our experts!