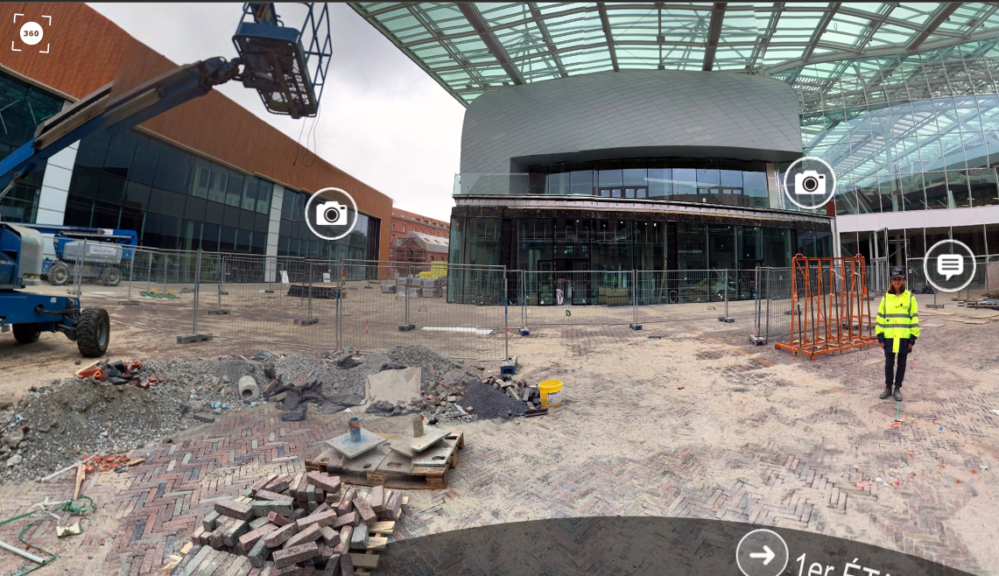 Image of the Week: Interactive 360° Virtual Tour by L'Echo
Creator: L'Echo (click to explore live)
Description:  L'Echo uses ThingLink's 360° image editor to perfection with this stunning virtual tour of a new public revitalization project.  The scenes are introduced by the narrator of the tour and each hotspot unlocks more information about the behind-the-scenes details of construction progress.  Follow the narrator on her journey by clicking on the arrows to navigate to the next 360° scene.  This transition feature allows publishers to include an unlimited amount of 360° images into one virtual tour unit. 
Tip: Try uploading an audio file to the background of your 360° tour to increase engagement and introduce the tour to viewers.  Using voice introductions to a scene adds an dyanmic extra layer to your tour.  
Want to learn more? 
Click the green button to s
chedule a 20min screen share demo with me at a time of your choice t
o learn how to create an interactive 360° virtual tour like L'Echo.  Or, email me directly 
andrew@thinglink.com
. 
Want to start now?
If you are ready to get started on your own today c
lick the blue button and upgrade to Premium. 
{{cta('f3903730-8051-4ca2-8c48-4716245ce78e')}}       {{cta('b1869058-dbdd-4fba-911e-7706655c97ac')}}