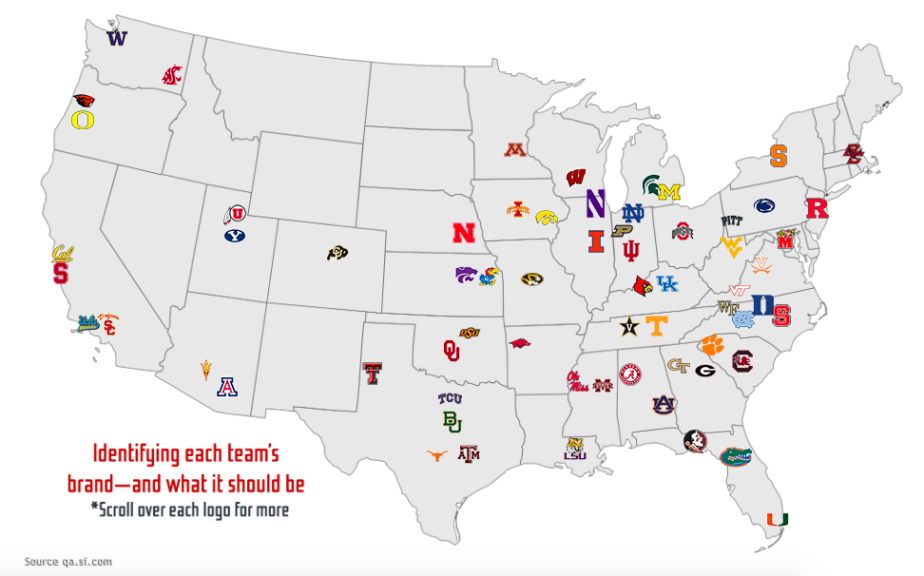 6 ideas for creating interactive maps on ThingLink
Maps are everywhere and represent the #1 use case amongst ThingLink users. They show your viewers where to go, what to see, and how to get there. And while they pack quite a bit of information on their own, sometimes you want to add more, without obstructing the graphics of your map. That's where ThingLink comes in. A huge portion of our users have already realized that ThingLink is perfect for creating interactive, info packed, easy-to-navigate maps.
Continue reading to explore 6 unique project ideas for creating interactive maps: 
#1 – Geographical Maps
Tip: Use custom icons to describe the location at first glance. Any sports reader knows exactly what they're getting when they see these icons, and can easily head to their favorite teams.
#2 – 360/VR Map
Tip: Take your maps to the next level by making a 360 experience layered with extra information.  
#3 – Campus Map
Tip: Use custom icons, and tag customization to make your tags match your school or branded colors. A first impression like a campus map is the best time to get visitors in the spirit!
#4 – Audio Map
Tip: Upload audio files directly from your hard drive into tags to create an extra immersive experience by hearing the locations in the map. 
#5 – Local Destinations Map
Tip: Upload your own custom smaller icons so that icons don't overlap and are easy to navigate. Alternatively, use hidden icons so that your tags still appear but your icons don't look crowded. 
#6 – Floorplans
Tip: Up your real estate game by tagging your floor plan. Let homebuyers see rooms up close and while easily keeping the layout in mind.
---
What kind of map are you going to make next? Share your creations and tips in the comments!
Want to learn more? Schedule a free demo with a ThingLink expert:
{{cta('f3903730-8051-4ca2-8c48-4716245ce78e','justifycenter')}}