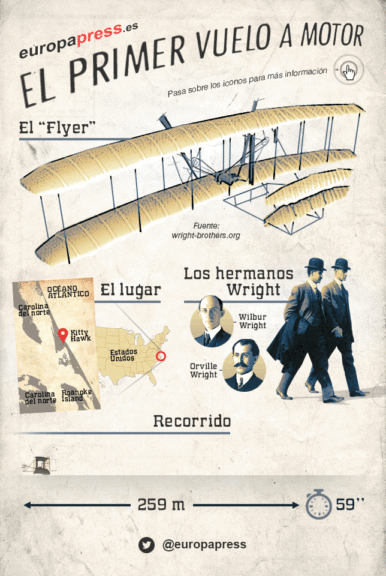 Interactive infographic of the week: "The first powered flight" by Europa Press
This weeks featured image focuses on transforming an infograhic into an interactive history lesson. Hover over the hotspots to learn more about the Wright Brother's first craft, where their inventions were built, and how they changed the world with the first powered flight.
Creator: Europa Press
What's great about the example:  
1. Use of our new fonts, coloring and custom icons allows Europa Press to match the look and feel of their infographic and website. Also note the nice hover effect on the icon!
2. In order to increase reader engagement, this infographic does a great job of using prompts to educate there are interactive elements on the page.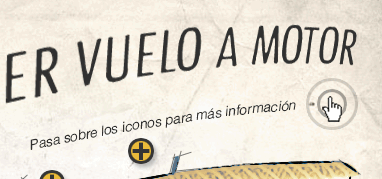 Special mention: a GIF is used here to create motion within normally still infographics.  GIFs can be uploaded as in addition to JPEG and PNG files. 
—
The next featured image/video of the week will be chosen on Friday. Have a great example? Send your suggestion to social@thinglink.com.
Want to learn how to create an infographic like Europa Press? Schedule a demo with one of our experts!