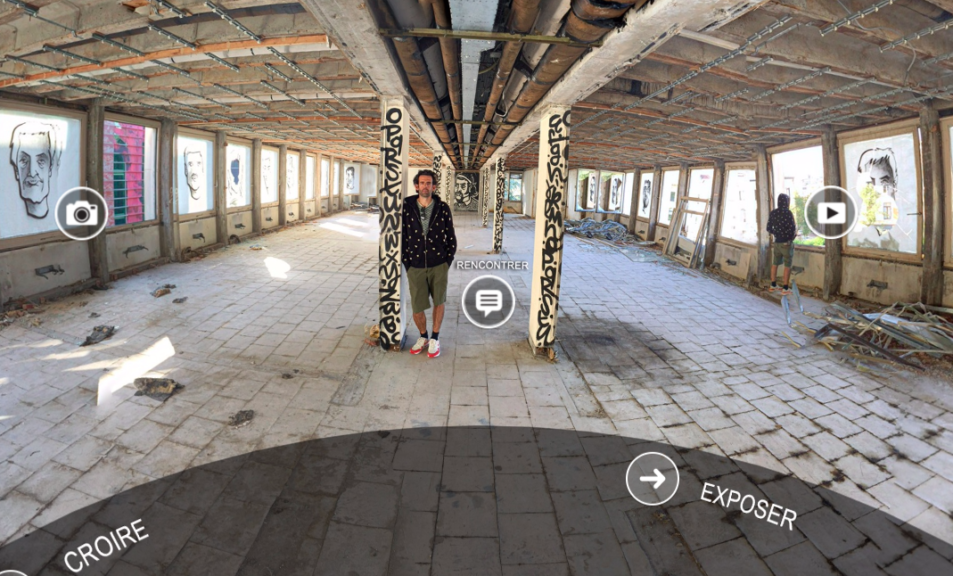 Case Study: 4 interactive 360°/VR tours from L'Echo
Meet Nicolas Becquet, a Journalist and the Digital Platforms Manager at L'Echo. In this case study Nicolas describes his experience with ThingLink over the past five years and how he utilizes our new 360°/VR image editor for interactive virtual tours.  Continue reading and explore the four stunning interactive tours created by Nicolas. 
"I have worked with Thinglink for five years and it's a very effective way to create rich pictures quickly. The interactive hotspots are a good way to engage our audience and ThingLink's analytics prove that it performs well. When I discovered the 360° editor it was exciting news and so far there have been no disappointments. It happens at the right time, I was thinking how to produce 360° content for L'Echo. I like the combination between 360° and voice over, it's a "soft" experience that lets readers discover the image guided by the voice over. It's easy-to-use and the most important feature is the ability to move from one 360° scene to another one with transitions.
As a journalist it allows me to tell a story with pictures, text, pieces of ambient sound or voice over, and video.  These experiences are fully responsive on all devices which is critical for a media company where 50% of the audience consumes news on mobile devices. The Thinglink Team is still working on improvements, so I'm impatient to discover future features, such as 360 video!" 
Tour 1) Remember/Souvenir, Denis Meyers exibition
Tour 2) Visit the construction site of a new mall in Brussels
Tour 3) Discover the interior of a designer's home
Tour 4) Discover the garage of this "DS" cars collector
---
Want to learn more?
Click the green button to schedule a 20min screen share demo with me at a time of your choice to learn how to create an interactive 360°/VR tours like L'Echo.  Or, email me directly 
andrew@thinglink.com
. 
Want to start now?
If you are ready to get started on your own today c
lick the blue button and upgrade to Premium for making interactive 

360°/VR virtual tours. 
{{cta('f3903730-8051-4ca2-8c48-4716245ce78e')}}       {{cta('b1869058-dbdd-4fba-911e-7706655c97ac')}}