Image of the Week: Meet the 2016 Presidential Candidates
Creator: Purple Politics 
Description:  The 2016 Presidential race is crowded with candidates, and each one of them has their own views on major global topics.  This surplus of information can make it challenging for media companies to articulate to their readers without overwhelming them.  In this week's Image of the Week, we highlight the ability to organize multiple data sets and points by using interactive images. Purple Politics arranges the most talked about foreign policy topics into infographics for each of the leading candidates.  Readers can browse Donald Trump's view on Iran, Chris Christie's thoughts on immigration, or Carly Fiorina's opinions on relations with China – all directly from one image. 
Special mention: Purple Politics uses an interactive landing page with a headshot for each candidate, and allows users to click a candidate's image to drive to an exclusive page for that candidate.  ThingLinks within a ThingLink!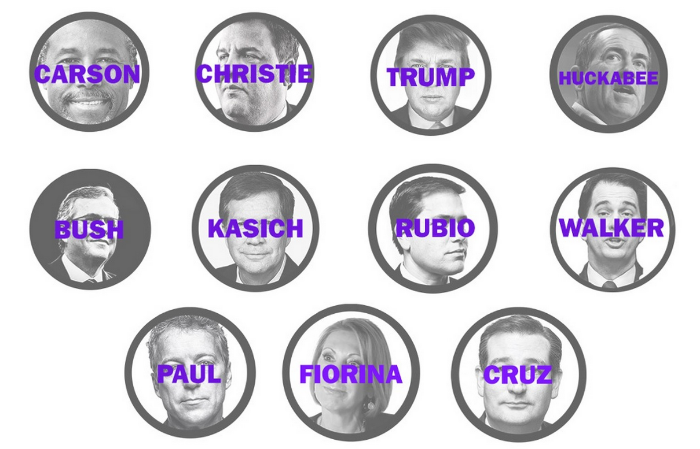 —
The next featured image/video of the week will be chosen on Friday. Have a great example? Send your suggestion to social@thinglink.com.
Want to learn how to create an awesome ThingLink like this one? Schedule a demo with one of our experts!