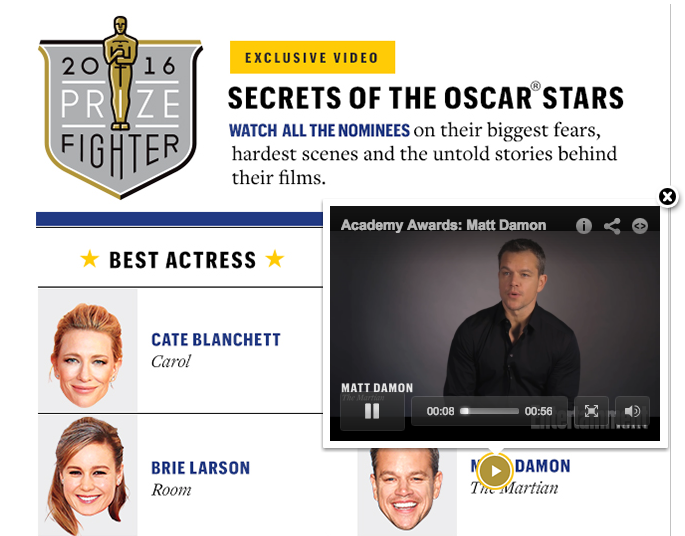 Get to know the Oscar nominees with Entertainment Weekly's infographic!
Creator: Entertainment Weekly (click to explore live)
Description:  The Oscar nominations have been announced and Entertainment Weekly has the inside scoop on how the nominees prepared for their celebrated roles. Scroll thru and watch all of the exclusive interviews!
Special mention: EW took advantage of ThingLink's custom icon uploader to create a multi-faceted experience. The first state of the icon is transparent but when hovered over, it turns into a custom yellow play button.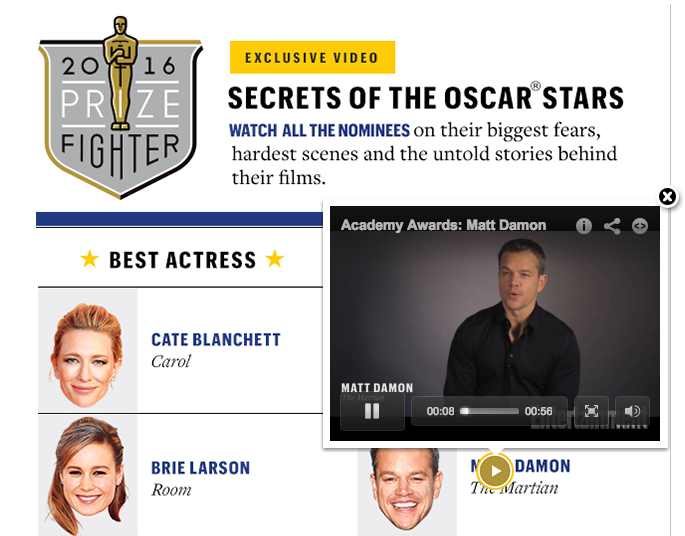 ___
Want to learn how to create interactive content like Entertaiment Weekly? Schedule a demo with one of our experts!