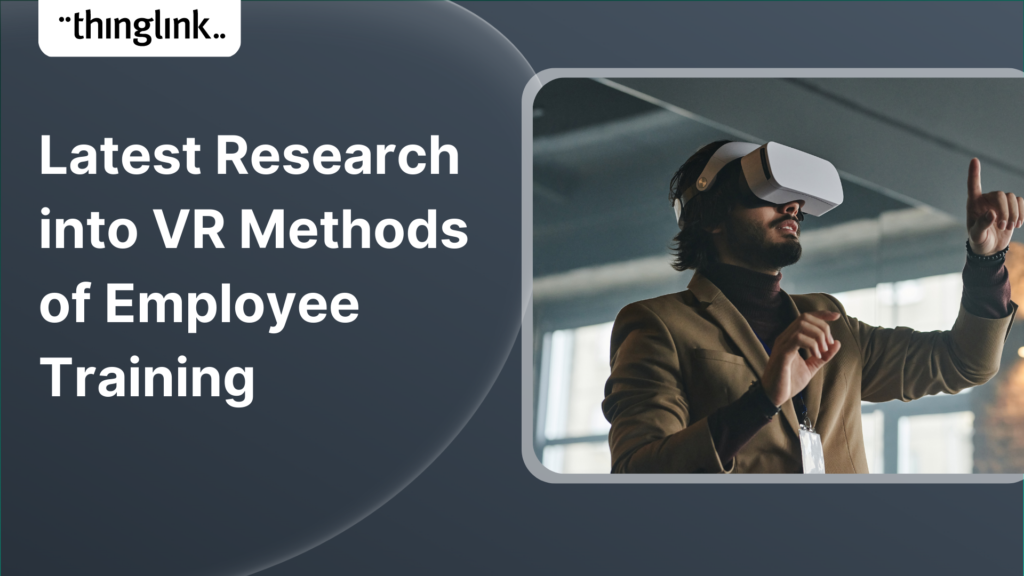 Latest Research into VR Methods of Employee Training: What You Need to Know
With the latest technological advancements, many types of training methods for employees have become more cost-effective. Companies can access a variety of tools and strategies to help ensure all employee learners are being trained in an optimal way. But what are the best employee training methods available? The results may surprise you!
What are the different types of employee training?
On-the-Job Training
One of the most popular methods of training for employers is on-the-job workplace training. We would consider job shadowing or mentorship from other staff members to come under this type of training approach. This type of real-time hands-on training allows both current and new employees to learn by doing, rather than by being lectured to during classroom training or using reading materials. When used in the onboarding process, it allows new hires to build skills quickly and efficiently since they are being taught in a real-world setting. According to recent research, on-the-job training have been shown to be more effective than traditional classroom settings since it allows employees to apply their learning directly in their work environment. A mentoring approach also provides ongoing support after the initial learning of new skills has been completed, essential for ongoing learning and development.
The Benefits of Online Learning for Employees
Online training – or elearning – covers a wide range of types of training, all provided online. From webinars to online video training and even bespoke training modules created on an organization's own learning management system (LMS), delivering at least some elements of employee training via an online approach is almost ubiquitous today.
Meet an elearning product expert
To learn what ThingLink can offer to your company, schedule an online meeting with one of our elearning product experts below.
It offers a number of advantages for businesses and their employees over outsourced, instructor-led training. Online platforms provide interactive learning materials that can be accessed from anywhere at any time at the learner's own pace. This type of self-paced learning is ideal for companies looking to train a large number of employees quickly and efficiently. It's an incredibly cost-effective way of delivering training sessions, as there is no need to contract a third party facilitator. However one drawback compared to practical training is that until recently, it was difficult to teach practical skills using this method.
Virtual Reality Training for Employees
Virtual reality (VR) training is becoming an increasingly popular component of employee training programs due to its ability to create immersive role-playing learning experiences that would otherwise be impossible in real life settings. Interactive training using VR has been used successfully in almost every industry imaginable – from healthcare to manufacturing – to provide realistic simulations of even complex topics that enable users to gain knowledge without risking safety or resources. By using VR technology, companies can recreate various scenarios and environments so that employees can practice procedures without fear of repercussions if they make mistakes during the training process.
In "How Effective is Training Using VR and AR?" (above) we have summarised some very recent case studies into VR and AR training which show that this learning process is a highly effective employee training method. It demonstrates impressive results for knowledge retention and problem-solving over traditional training methods and training techniques.
Which type of employee training should I choose?
When it comes to providing training programs for your employees, you have several options available—including elearning, in-person face-to-face instruction, and virtual reality simulations. Each has its own set of advantages depending on your business's needs and there is no one right training method that will suit every training need and learning style. However, based on our research into this topic we believe that in most situations, using virtual reality or scenario-based training materials is one of the most effective training methods in terms of outcomes vs cost outlay.
By leveraging different types of training technology such as virtual reality simulations alongside traditional face-to-face instruction and online coursework, you'll be able give your staff the tools they need while also ensuring they are comfortable with what they've learned before moving on with their crucial day-to-day tasks within your company or organization.