April is an exciting time for high school seniors, as they receive admission decisions from colleges and universities. Most students would like to visit the schools that they are considering. As a result, students normally spend their spring break planning college visits and tours with their parents. But how do you tour colleges during a global pandemic? Virtual campus tours are the answer!
"Currently, it is impossible to visit the school, as we are only open to some children of Key Workers within Scarborough College. We understand that new pupils soon to start Scarborough College would love to visit the school, which is why we have created a virtual tour." (Scarborough College website)
The pandemic has made it hard for students and parents to visit a new school in person. Consequently, colleges and universities are quickly putting together virtual campus tours. These tours are available for students and their parents and can help them decide where to study. Here are some examples from the US, UK and Australia.
Keele University creates a virtual campus tour
The University of Keele is a public research university in Keele in England. They created an interactive map of one of their campuses. The map uses an aerial photo  that connects to points of information. However there are also 360 videos from different parts of the campus area. In addition, they included reports from international field trips in the tour.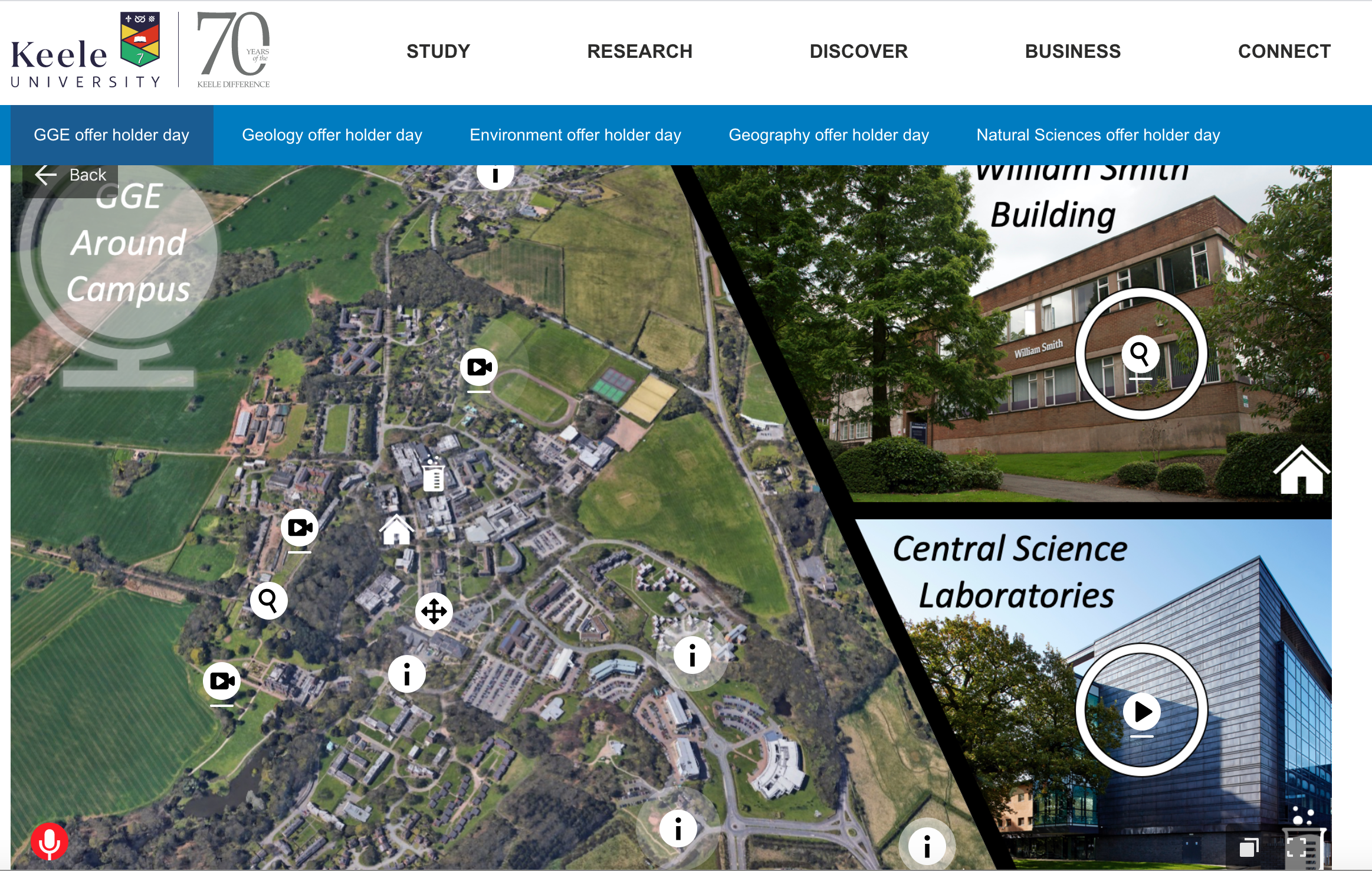 Loyola Marymount University 
Loyola Marymount University is a private research university in Los Angeles. Ray Andrade is a librarian and is a member of the Library's outreach department. Ray coordinates library visits, student programs and tours. In 2019 Ray began to develop a virtual library tour that could serve all students. Above all, he wanted to create a standard tour in English. However, firstly he worked with faculty staff, and students to create a tour to support LMU's international community. As a result, he created the tour in different languages. His tour includes eighteen 360 degree images. These contain over 65 interactive tags, 17 original videos and 4 "How To" videos. You can read the full project description here.
Johns Hopkins University Peabody Institute 
The Peabody Institute of The Johns Hopkins University is a music and dance college and university-preparatory school in Baltimore. In 2017, it created a virtual campus tour of its facilities. Now, students can now virtually visit the school and its various spaces.
Virtual Campus Tour at Charles Darwin University 
Charles Darwin University used ThingLink to introduce their Casuarina campus. It is the largest study location at CDU, and the hub for Higher Education, Vocational Education and Training (VET) and Research. The tour features various buildings, landmarks as well as links to more information and resources about the campus.
Washington University Center at Olympic College Poulsbo 
Olympic College Poulsbo is a collaboration between Olympic College and Western. Above all, it serves the community and businesses on the Kitsap and Olympic Peninsulas. So that new applicants could visit the university online, the college used ThingLink to create a virtual campus tour of the college. The tour is available for all visitors to their website.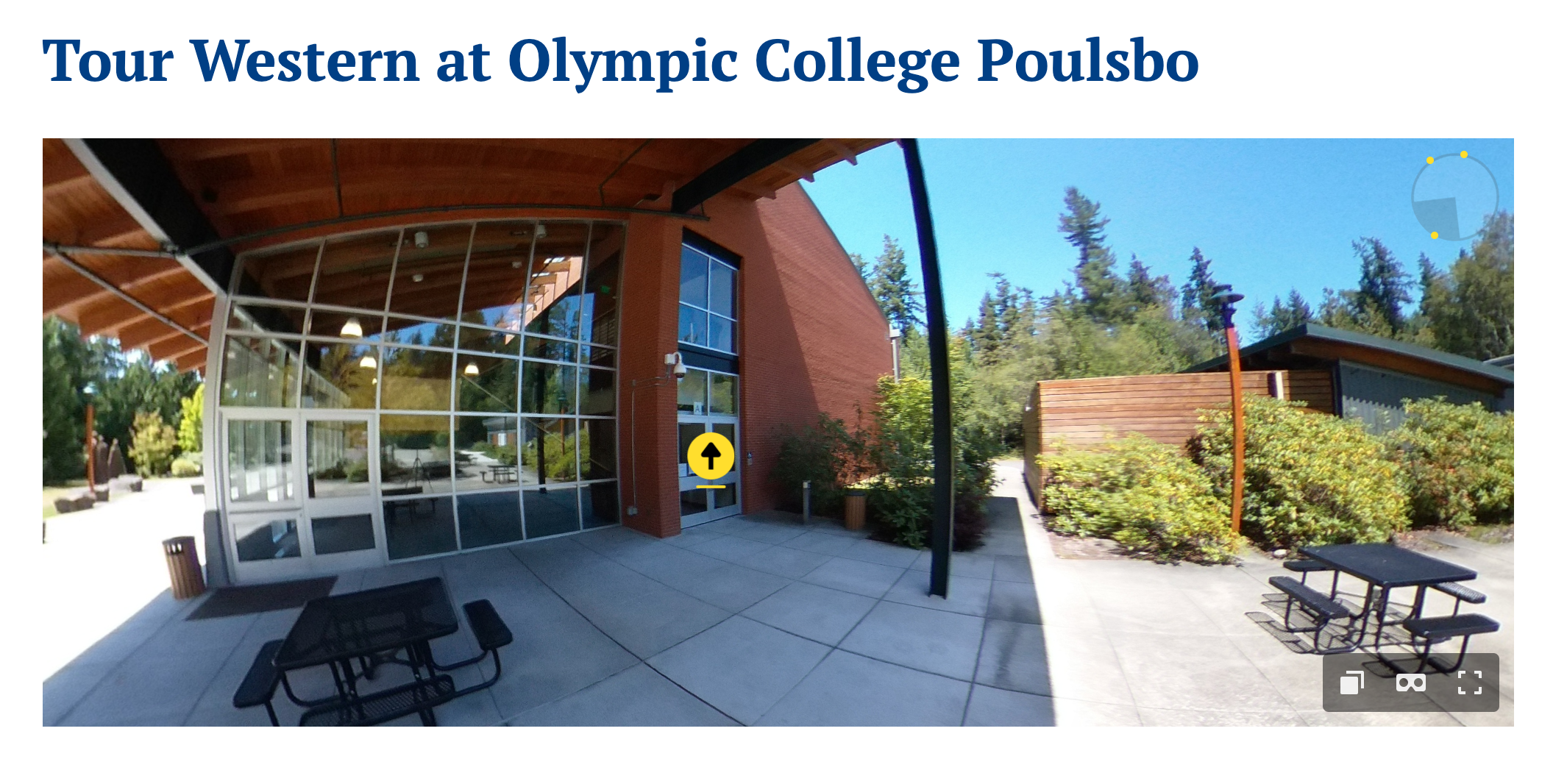 College of Design at the University of Oregon
The College created an interactive map with custom icons. These provide shortcuts for exploring different parts of the campus, with tags that contain both video and text. As a result, viewers can read and translate the text to over 80 language using Immersive Reader.
Brevard College 
Brevard College already had a numbered map with a list of locations, but they turned it into an interactive virtual campus tour.  They did this by adding descriptions to each of the numbered spots.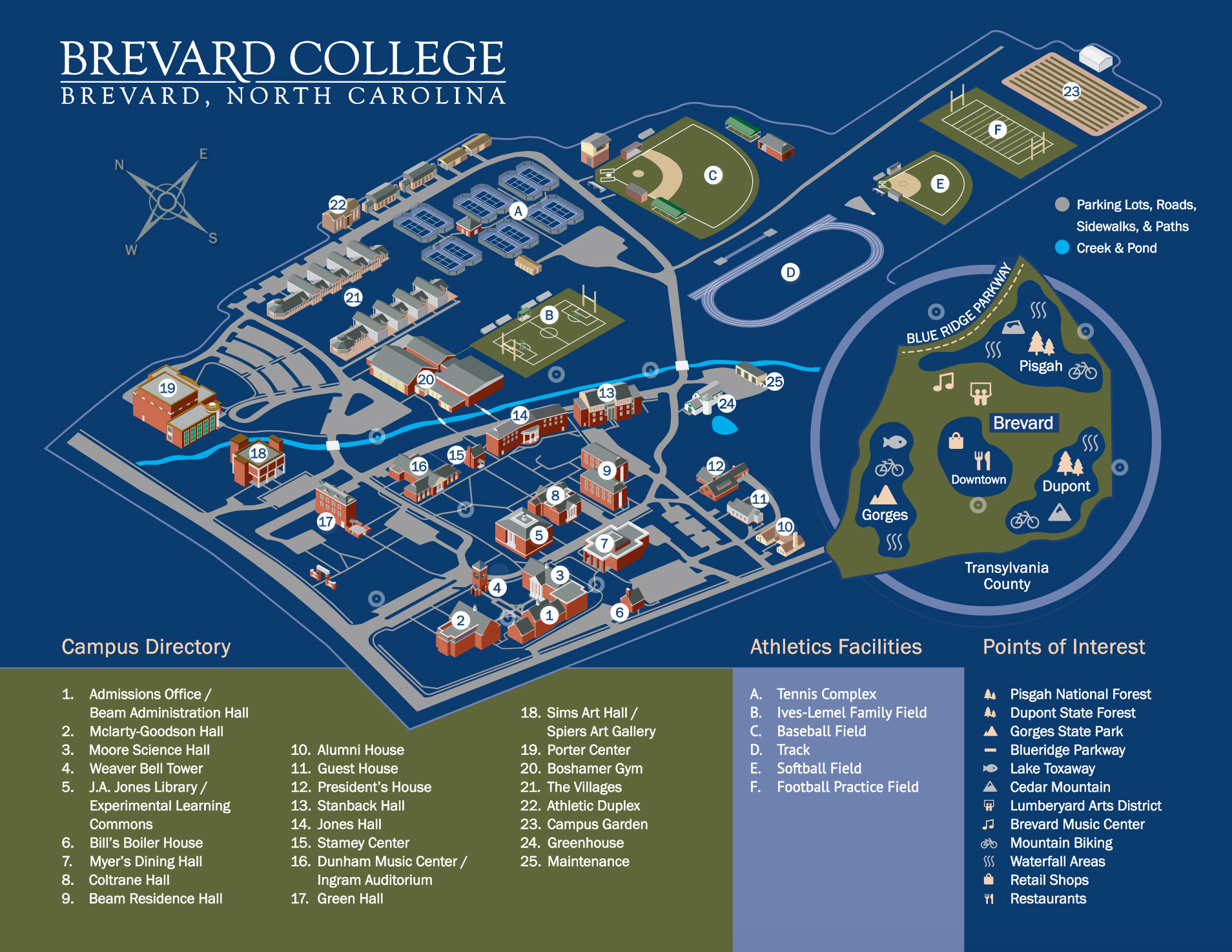 FAMU Law School 
Florida A&M University is a public, historically black university in Tallahassee in Florida. Their VR lead L. Michelle Salvant and Dr. Kelley Bailey are ThingLink Certified Educators. They started exploring the use of Virtual Campus Tours in 2016. This tour starts from the atrium in the College Of Law, and gives the visitor quick links to the lecture room and library.
California State University 
CSUF is a public university in Fullerton in California. With about 40,400 students, it is one of the largest in the California State University (CSU) system. This brief tour shows the locations of the Admissions and Records Office, the College of Education, and the School of Business and Economics.
University of Southampton 
The University of Southampton sits in the city of Southampton, on the south coast of England. The Valley Gardens, houses rare plant and animal species. This beautiful tour of the Valley Gardens was created by Dr. Sarah Fielding, who is a Specialist in Learning Design. Enjoy the birds!
To get started with your own tour, contact us at education@thinglink.com or sign up at thinglink.com!