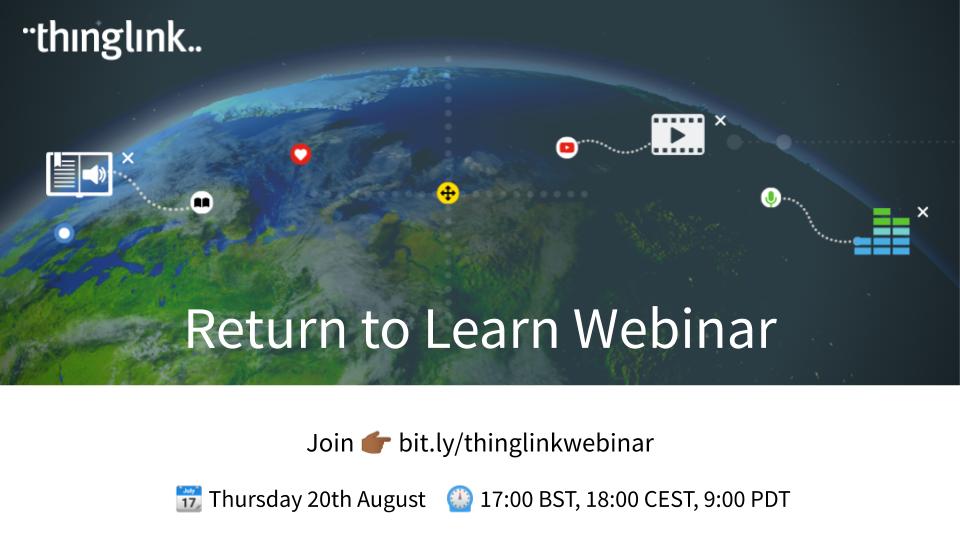 Return to Learn Webinar
ThingLink's Return to Learn Webinar!
We hope this finds you well and you've all enjoyed a break over the summer.   We would like to invite you to join us in a 'Return to Learn Webinar' to hear more about the plans and developments for ThingLink, and to hear ideas from the community. We have been incredibly impressed with the examples shared across our communities and felt a webinar would be a good opportunity to share them with you all.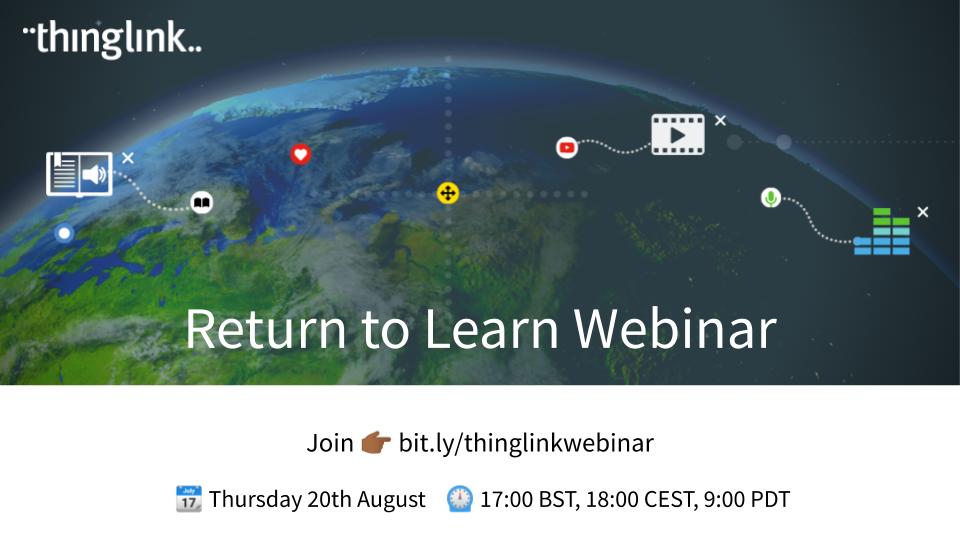 Date: Thursday 20th August 2020 17.00 BST, 18.00 CEST,  9:00 PDT
StreamYard Link: https://bit.ly/thinglinkwebinar 
Agenda:
Welcome from Founder and CEO Ulla-Maaria Koivula
ThingLink Team Introductions
Demo Slam! Lessons from Lockdown – Featured Educators
Visualising Skillsets – Call for Ideas for Visual CVs
ThingLink Developments
Plans for Professional Development
The webinar is open to any interested educators, partners and pals of ThingLink, please feel free to share. It will be recorded and available afterwards but it'll be fun to join in the live chat and see us all in real time!
We look forward to welcoming you to our webinar and catching up with you all. Please do contact Louise@thinglink.com if you have any specific enquiries.